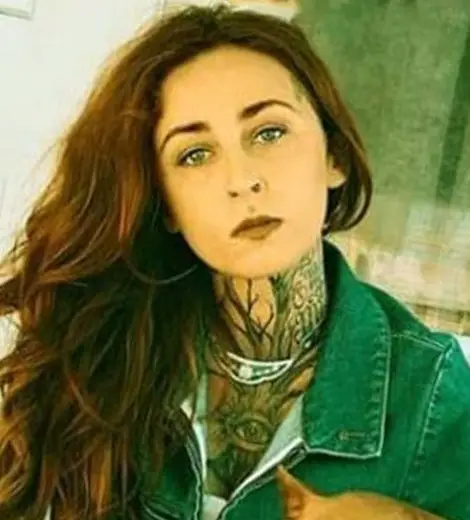 Quick Wiki
Full Name

Mariah Torres

Occupation

Reality television personality

Nationality

American

Birthplace

California, USA

Birth Date

Sep 06, 1991

Age

32 Years, 0 Months
Cast of Animal Planet Documentary TV Series 'Pit Bulls & Parolees'
Mariah Torres | Biography
Daughter of American reality TV star and author Tia Torres
Mariah married her ex-husband Marcel in 2016. The pair first met while volunteering to rescue pit bulls at the Villalobos Rescue Centre. However, the couple parted ways after around two years of marriage in 2018. The ex-couple has not disclosed exact reasons for their separation in the media or on social media. However, Mariah revealed they discovered they "wanted different things."  
---
Mariah Torres is a popular American reality TV star best known for appearing in the Animal Planet TV series Pit Bulls & Parolees. She is also recognized as the daughter of the famous TV personality Tia Torres.
Who is Mariah Torres?
Mariah Torres first rose to fame as the cast of the popular Animal Planet documentary TV series, Pit Bulls & Parolees. The series depicts the everyday life of people working at the non-profit dog rescue organization called Villalobos Rescue Center (VRC) in Louisiana. The owner and founder of VRC is Mariah's mother, Tia Torres.
Tia founded the organization in the 1990s with the sole purpose of rescuing pit bulldogs. Later, in 2006, she began employing parolees to provide them with stable employment opportunities. Eventually, in 2009, the organization became internationally famous after appearing on Animal Planet as the base for Pit Bull and Parolees.
Mariah began volunteering for VRC from a very young age. She also helped her mother relocate the dogs' and parolees' shelter from California to Greater New Orleans, Louisiana, in 2011. 
Additionally, Mariah plans to pursue a career in fashion design and a degree in criminal psychology.
Age & Early Bio
Mariah Torres was born in California, USA, on 6 September 1991. As of 2021, her age is 30 years. 
She has one biological sibling, sister Tania, and two adopted twin brothers, Keli'i and Kanani. She was the one who made Tia aware of the presence of the brothers in her school and insisted she adopts them.
Mariah was raised surrounded by pit bulls since she was born into a family of dog rescues. She got her first pit bull when she was old enough to walk a dog on a leash. She has dedicated her life to her mother's cause since she was a youngster.
Father
Mariah's parents, Tia Torres and Aren Marcus Jackson, first met when Tia worked as a singer at a country band in California. The couple married in 2006 and became parents of two daughters, Mariah and Tania.
While much is unknown about her father, Aren Marcus, Mariah regularly posts his images on her Instagram. On 17 June 2019, she shared a childhood picture with her dad and wished him Happy Father's day. As per her post, he currently resides in California, and thus, she gets very little time to see him in person.
Most recently, on 10 December 2021, she attended the National Finals Rodeo (NFR) after a long time with her dad. She even shared her joyful moment with her father on her Instagram. Her post read, "I can't even begin to explain how I feel. I'm with my dad at the NFR for the first time since I was a kid."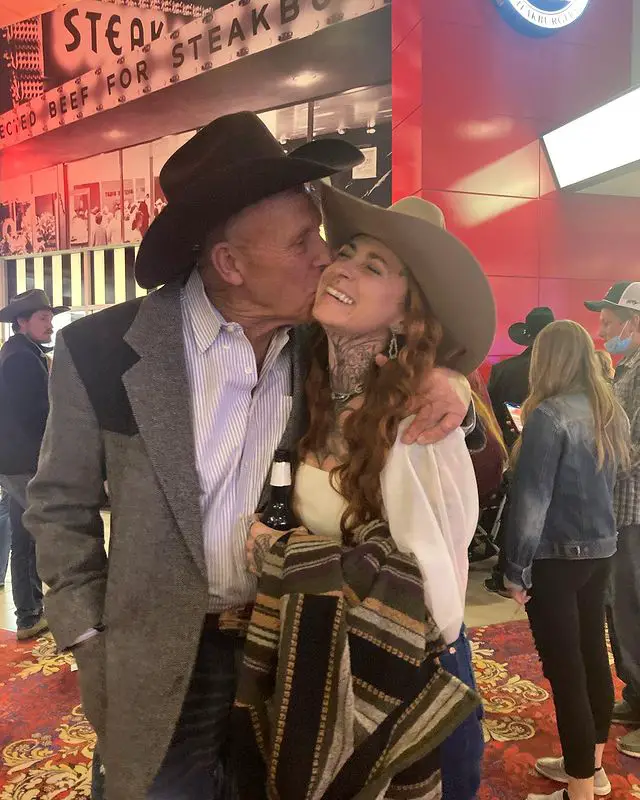 Former Husband
Mariah married her ex-husband Marcel in 2016. The pair first met while volunteering to rescue pit bulls at the Villalobos Rescue Centre. 
They also appeared on Pitbulls and Parolees and soon bonded because of their common feeling towards dogs. Mariah and Marcel took up seven abandoned puppies in one episode after a homeless man requested them to keep them safe. After that, Marcel had an idea, and the two collaborated to provide dog treats to those living on the streets of New Orleans.
However, the couple parted ways after around two years of marriage in 2018. The ex-couple has not disclosed exact reasons for their separation in the media or on social media. However, Mariah revealed they discovered they "wanted different things." 
According to an April 2021 article from Nicki Swift, the couple stayed together only for a few months after their marriage. 
Weight Loss
As per Mariah's pictures on her social media handles, she features a slim athletic body. There are no pictures of her where she looks overweight. Moreover, there is no genuine article about her weight loss on the internet.