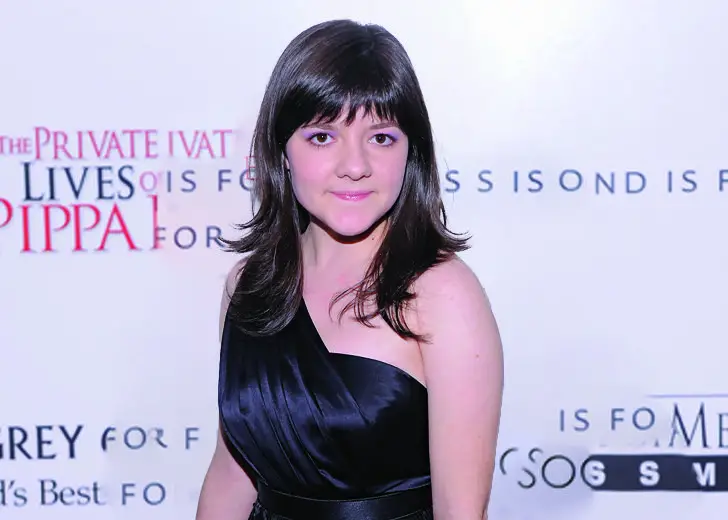 Quick Wiki
Full Name

Madeleine Elizabeth Martin

Nickname

Madeleine Martin

Birth Date

Apr 15, 1993

Age

30 Years, 5 Months

Nationality

American

Birthplace

New York, USA

Zodiac Sign

Aries

Occupation

Actress

Mother's Occupation

English Teacher

Father's Occupation

Philosophy Professor

High School

Home-Schooled

Relationship Status

Not Disclosed

Boyfriend

Not Disclosed

Height

Not Disclosed

Net Worth

Not Disclosed
Rebecca Moody on 'Californication'
Madaleine Martin | Biography
Also on 'Criminal Minds'
Madeleine Martin is an American actress known for her role in the series 'Californication.'
---
Who is Madeleine Martin?
Madeleine Elizabeth Martin was born on 15 April 1993 in New York. Her father is American, and her mother is Canadian. 
Her parents worked in the academic sector, her father was a philosophy professor, and her mother was a teacher. Later in life, as she started landing roles, her parents homeschooled her. She grew up with an older brother.
Martin's Theater and Television Career 
Martin was introduced to the theater at the age of seven, where she appeared alongside Richard Chamberlain on the Broadway National tour of The Sound of Music. 
After that, she was the lead artist on another Broadway show, A Day In the Death of Joe Egg, at the age of ten. Again, she was critically acclaimed for her performance which allowed her to become the 'Youngest Presenter' at the 2003 'Tony Awards.'
Subsequently, in 2004, she appeared as April in Law & Order: Special Victims Unit. After that, she had minor roles in Hope & Faith in 2005 and Ice Age: The Meltdown in 2006. 
After that, Martin played the role of Emma Waxman in the Series Law & Order from 2003 to 2008, while she was Jojo from 2003 to 2011 in the JoJo's Circus series. 
Also Read About - Ida Darvish - Age, Inferno & Who is Josh Gad?
In 2012 she appeared as Lara Heathridge on Criminal Minds while also playing the role of Kate O'Malley in the 2014 movie My Daughter Must Live. 
In addition to her television and movie appearances, Martin continued acting on broadway, including The Pillowman and August: Osage County. Magazines voted the August no. 1 'Play Of The year,' including Time, the Associated Press, TimeOut New York, and Entertainment Weekly. While alongside, the New York Times criticized the play as 'The Most Exciting New American play Broadway Has Seen in Years.' 
Moreover, in 2007, Martin landed her career-defining character of Becca Moody in the Californication series. She acted in the position from 2007 to 2014. Then in 2014, she appeared as Jody Milam on The Good Wife and Shelly Godfrey on Hemlock Grove 2014 to 2015. 
Furthermore, from 2011 to 2017, she voiced Fionna on the animated series Adventure Time, and in 2019 she appeared as Madeline on The Marvelous Mrs. Maisel. And most recently, she was Lucy in What We Do in the Shadows in 2020. 
Martin's Boyfriend and First Kiss
Besides her career, Martin has not disclosed her personal life or boyfriends. However, the New York Magazine revealed that while filming Californication, she was supposed to listen to her iPod during the script readings when 18 plus scenes were being read. She said that as she was underaged, a social worker would be on the set to be there beside her.
Then, once, she ran out of charge and heard some dialogues anyways but, in the end, did not find them interesting. 
Furthermore, she also told the magazine that in the show's pilot, she was supposed to kiss a character. But it was her first kiss, so her child welfare worker asked her to omit them. "In the pilot, I was supposed to kiss this guy, and the child-welfare worker said, 'You can't do it, because you've never been kissed before.' She made this whole big deal about how I'd never been kissed. I was like, 'Thanks,'" she admitted. 
Net Worth
According to celebrity net worth, Martin holds an estimated value of $4 million.