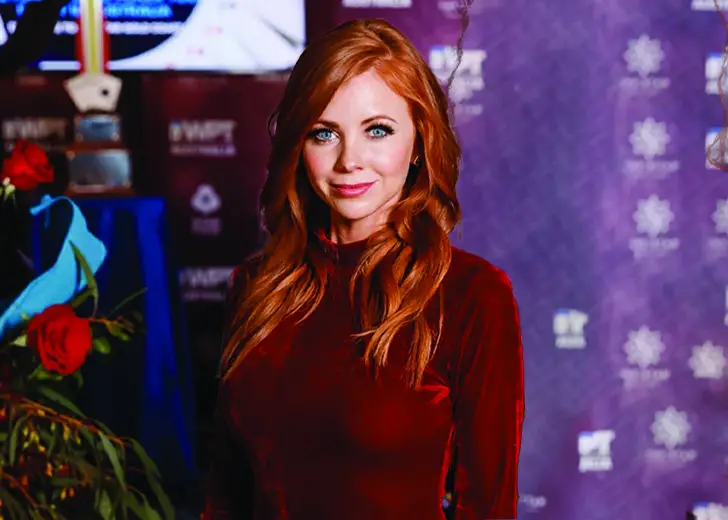 Quick Wiki
Full Name

Lynn Gilmartin

Birth Date

Nov 03, 1984

Age

38 Years, 10 Months

Nationality

Irish-Australian

Birthplace

Dublin, Ireland

Zodiac Sign

Scorpio

Occupation

Actress & Journalist

University

 RMIT University, Melbourne &  La Trobe University

Relationship Status

Married

Husband

Angel Guillen

Husband's Profession Professional Poker Player & Commentator
Wedding Date

May 2020

Height

5 Feet 6 Inches

Net Worth

Not Disclosed

Children

1 (Son Bodhi Angel Guillen)
Former ESPN Reporter & Show Host
Lynn Gilmartin | Biography
Appeared in 2021 Film 'How Do You Know Chris?'
Lynn Gilmartin is a Poker Commentator, Television Host, and Actress known for hosting the World Poker Tour.  
---
Who is Lynn Gilmartin?
Lynn Gilmartin is an Australian Poker show host, reporter, and actress. She was recently instigated into the 'Australian Poker Hall of Fame' at Crown Melbourne for her excellent decade-long contribution to the poker broadcasting community. 
Gilmartin was born on 3 November 1984 in Dublin, Ireland. However, she was raised in Australia. She went on to study Public Relations, Advertising, and Applied Communications for her Bachelor's Degree at RMIT University, Melbourne, from 2003 to 2005. 
She also holds a bachelor's degree in Business, Management, Marketing, and Related Support Services from La Trobe University. She went there from 2005 to 2007. 
During college, Gilmartin was a Marketing Assistant from 2003 to 2006 in Tennis Australia. After that, she worked as a Marketing Executive at Crown Resorts for three years and eventually began hosting the Aussie Millions in 2012 at Crown Melbourne Limited. 
Then in 2013, she was hired by ESPN as a Sideline Reporter for the Aussie Millions, and she also covered the 2013 WSOP Asia-Pacific. Alongside that, she was a Reporter and Producer at the Poker News WorldWide from 2009 to 2013.
Subsequently, she was hired by the WPT Enterprise, Los Angeles as an Anchor. And in 2017, she co-founded her own cosmetic company, Tulum Tan. 
In 2018, Gilmartin began her acting career with the 2018 movie Museo. Then in 2020, she was in How Do You Know Chris?, The Very Excellent Mr. Dundee and in 2021, This Little Love of Mine. 
Gilmartin has been married to a professional poker player
Gilmartin's husband, Angel Guillen, is a professional poker player and poker commentator representing the World Poker Tour. They have been in a relationship since 24 March 2010, as they recently celebrated their 12th anniversary at the Star Gold Coast, Australia. While they officially got married during the pandemic, i.e., May 2020.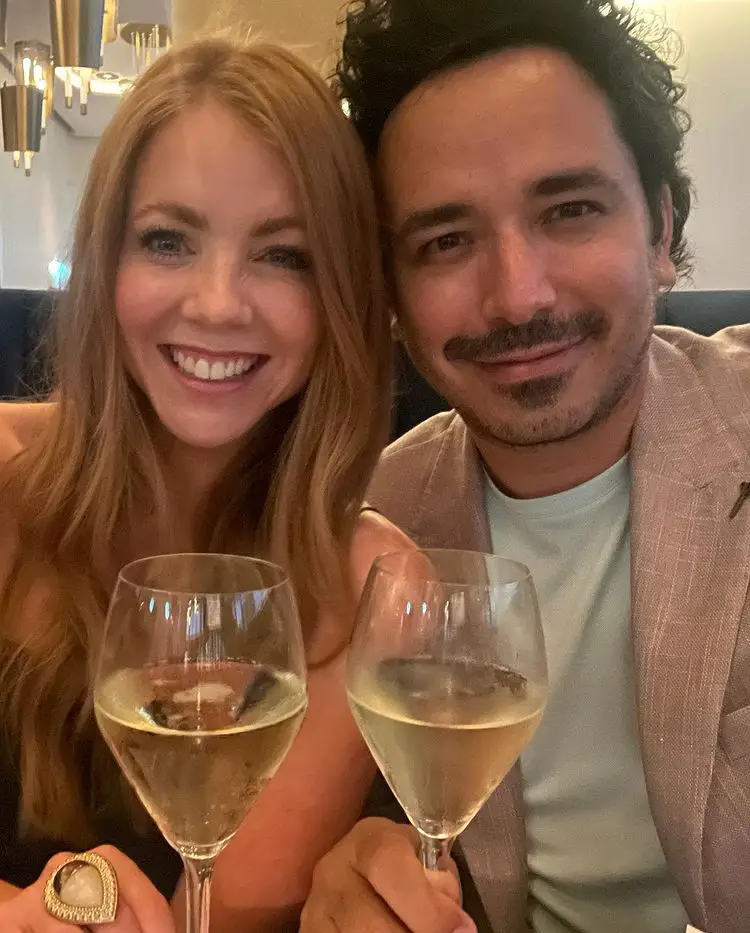 Gilmartin and her partner had their first baby, a boy Bodhi Angel Guillen. 
Gilmartin's Pregnancy Journey 
Gilmartin officially announced news of being pregnant in December of 2020 through her Instagram. After that, she updated the journey with her husband to her fans. For instance, on 26 April 2021, she shared a pregnancy picture on Instagram and captioned it on her mutual relationship with her husband. 
She said, "During pregnancy, mumma needs to sleep on her left side. Obv we can't sleep on our tummy and squish the baby, nor can we sleep on our backs because the baby squishes our organs and it restricts oxygen/blood flow, and the same can apply for the right side because of a major artery. So it's months and months of the same sleeping position."
Also Read About - Phil Laak - Age, Career, Net Worth, & Girlfriend
After that, she added how her spouse has been helping her sleep, "There have been times lately where I wake up during the night to @angelguillen25 gently rolling me onto my side because I've ended up on my back. And when it happens, I smile. Thoughtful little gestures of care like that are more romantic than any bouquet of flowers could ever be. He's already an amazing father."
Then on 7 June, during the 37 weeks of pregnancy, she shared that she could not wait for the baby to be on her side of the earth. Eventually, Bodhi Angel Guillen was born on 8 July 2021, and she revealed that they named him Bodhi after the wisdom tree.