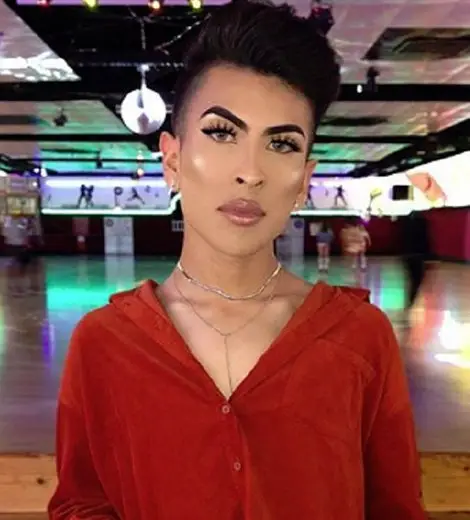 Quick Wiki
Full Name

Louie Castro

Occupation

YouTuber, Content creator, Internet personality

Nationality

American

Birthplace

Watsonville, California, USA

Birth Date

Aug 18, 1999

Age

24 Years, 3 Months
American YouTuber & Social Media Personality
Louie Castro | Biography
Started YouTube Channel Louie's Life in March 2014
Louie is in a relationship with his boyfriend, Fernando Flores since 2019. The pair first met each other during a pride event in the same year and started dating soon. A year later, in May 2020, Louie introduced Fernando to his YouTube family through his vlog titled 'Boyfriend Rates My Outfits.'
---
Louie Castro is a popular YouTuber and social media influencer. He is mainly popular for his make-up tutorials and comedy vlogs on his YouTube channel, Louie's Life.
Who is Louie Castro?
Louie Castro is an American YouTube vlogger, reality TV star, and internet personality. He has gained most of his internet fame through his YouTube channel Louie's Life, which he created on 23 March 2014. 
Louie uploaded his first YouTube video titled 'Louie's Life,' two days later. As of December 2021, the video has over a million views. 
To date, he has over 265 uploads through which he has amassed a massive 289 million views with over 2.7 million subscribers. One of his most popular videos, 'Sneaking Out at 3 AM,' has 6.4 million views as of December 2021.
Besides YouTube, Louie is also popular across all other social media platforms. He has 94k followers on his official Facebook account, 2.2 million followers on Instagram, and over 482k followers on Twitter as of this writing.
In addition, he also has a massive fan base on TikTok account @louiecastro. He creates make-up tutorial content, comedy dance videos, and funny short clips for his 4.1 million followers. He has accumulated 115.2 million likes on all his TikTok videos to date.
Early Age & Bio
Louie Castro was born in Watsonville, California, on 18 August 1999. As of 2021, Louie's age is 22 years.
He has disclosed no information about his parents and other early life aspects. However, he regularly brings up his sisters Yoatzi and Andrea during his YouTube and TikTok videos.
Boyfriend
Louie is in a relationship with his boyfriend, Fernando Flores. On 19 May 2020, he introduced Fernando to his YouTube family through his vlog titled 'Boyfriend Rates My Outfits.'
The pair first met each other during a pride event in 2019. They took pictures together and separated. However, the following day, they ran into one another again and started getting along.
Flores is a college student at the University of California. He is available on Instagram as @fernfloress, in which he regularly posts pictures with Louie. 
Moreover, on Louie's 22nd birthday, he shared a couple of romantic pictures alongside a heartfelt note. His post read, "HAPPY BIRTHDAY MY LOVE! I hope today is as amazing as you are. Thank you for making every day of the past two years so special and exciting! I hope all of your wishes come true! taco much."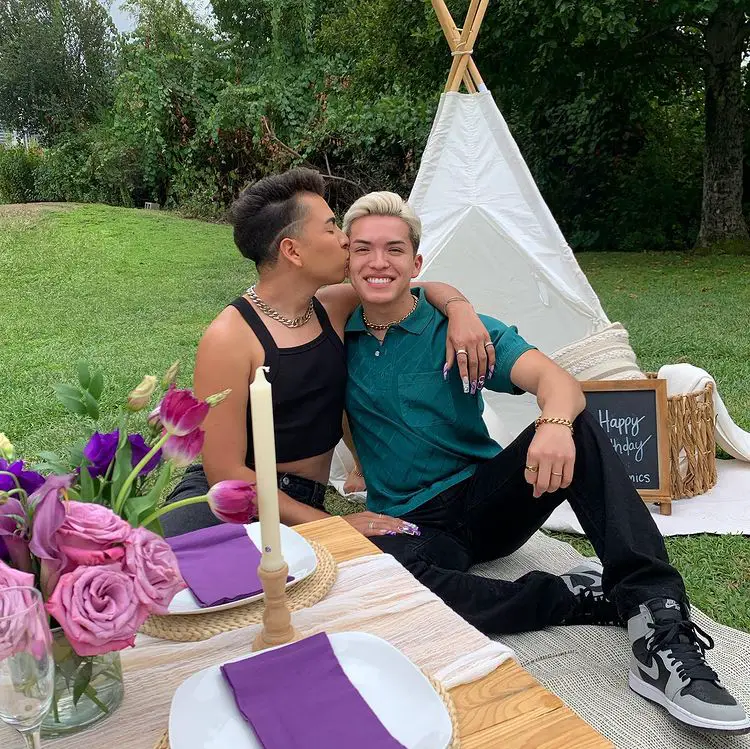 What Happened to Louie's Sister Yoatzi?
Louie's sister Yoatzi is a popular YouTuber and social media influencer. She created her YouTube channel @Yoatzi on 7 January 2012 and has 139 uploads to date. She mainly creates content related to lifestyle and beauty. As of December 2021, she has 733k subscribers and 67 million overall video views.
In 2021, Yoatzi made it to Watsonville's news headlines because of her ex-boyfriend, Jessie Andrade. The couple dated for several years before eventually breaking up in January 2021. 
She also uploaded a video about her painful breakup on her YouTube channel on 19 January 2021. A day later, Jessie broke into her house armed with a handgun and pointed it at her, their four-year-old son, and her father.
Reportedly, Yoatzi and her son managed to leave the house without any casualty and called the police. The officers arrived on the scene to find the suspect armed with a revolver inside the house, refusing to leave. Watsonville police then arrested Jessie and pressed several charges for violence, burglary, and possession of firearms.