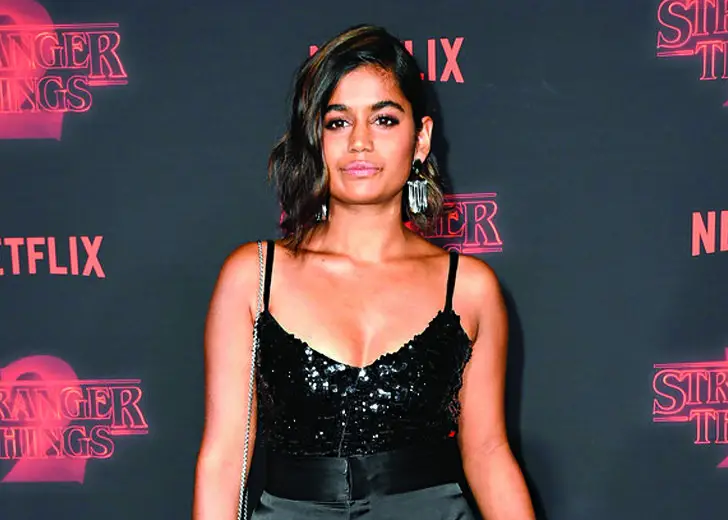 Quick Wiki
Full Name

Linnea Berthelsen

Birth Date

Jul 13, 1992

Age

31 Years, 2 Months

Ethnicity

Not Disclosed

Nationality

Danish

Birthplace

Copenhagen, Denmark

Orignally

Not Disclosed

Zodiac Sign

Cancer

Occupation

Actress

Parents

Not Disclosed

Education

East 15 Acting School

Relationship Status

Not Disclosed

Boyfriend

Not Disclosed

Height

5 Feet & 0¼ Inches

Net Worth

Not Disclosed
Khali on Netflix's 'Stranger Things'
Linnea Berthelsen | Biography
Also on 2020 Series 'Devs'
Linnea Berthelsen is a Danish actress known as Kali on the popular Netflix series 'Stranger Things.'
---
Who is Linnea Berthelsen?
Linnea Berthelsen was born on 13 July 1992 and raised in Copenhagen, Denmark. Because of her brown complexion, fans speculated that she comes from a south Asian ethnicity, but she has not disclosed any information about her family or parents. In addition, she also has not revealed her personal relationships or boyfriend in the media. 
Before pursuing her interest in acting, she wanted to become a doctor. Nonetheless, she began acting during her late teenage years. Then, in 2014, she moved to London and enrolled at the prestigious East 15 Acting School.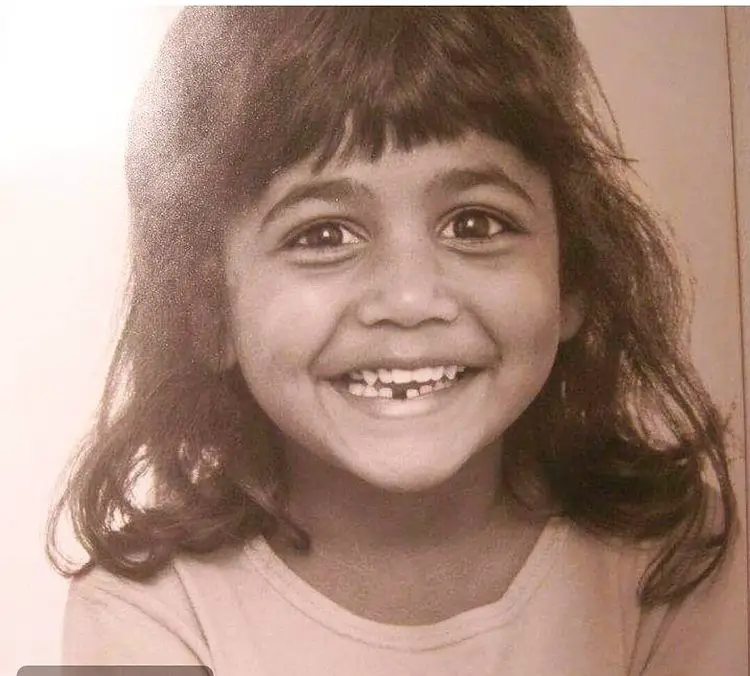 The same year she started her professional career as a minor character in the short film Teenland. Subsequently, in 2015 she was in another short movie Natskygge. 
Whereas in 2017, Berthelsen landed her career-defining role of Kali/Roman on the Netflix series Stranger Things. Then in 2019, she took the part of Nura in the mini-series The Desert. Followed by the role of Jen in the 2020 series Devs and also in the 2021 short film What Tyler Did. 
Also Read About - Mason Dye - Age, Birthday, Girlfriend, Height, 'Stranger Things'
Landing on Stranger Things and Having to Hide About It
Berthelsen's character of Kali was an undisclosed plot of season 1 of Stranger Things. Kali was Eleven's, played by Millie Bobby Brown, estranged sister. And throughout the first season, only hints of a sibling being present. The series also features actors like Millie Bobby Brown, Finn Wolf, Caleb McLaughlin, Noah Schnapp, and Gaten Matarazzo.
While casting for the role of Kali, the Duffer Brothers opened the auditions for both boys and girls. They were looking for someone emotionally broken, detached, and vindictive. 
Berthelsen, who clicked with the casting director and bagged the role, later disclosed to Daily Actor that she was not given much material to act. 
"[My audition material] was only a breakdown and three scenes. It didn't have any of the characters' names on it. It only had four lines about her: 'She's emotionally damaged, she has a hard time connecting with other people, she suffered a great loss as a child, and she's been seeking revenge ever since.' That's all I knew. I had to create the character based on this breakdown," she shared. 
In addition, after being selected for the part, she was obliged to keep her character a secret. At that time, she was still going to East 15 Acting School. But, she loved her responsibility in the series, which was very popular. 
"I came to really love that it was a secret. I thought it was so interesting. I knew it would be better for the show as a secret. A year ago, it was a little difficult to not be able to reveal to people what I was doing. But I came to really like it once we started shooting," she connotes. 
Nevertheless, Berthelsen also said that once they started shooting, it became clear why she was selected for the part. She felt connected to the character and relayed the message from a unique perspective. 
"Sometimes when actors don't get the part, it's not always about an actor being a bad actor; it's about connecting to the material. I really loved this character, and I really connected with it, and I had a very strong vision for it. Hopefully, that's what they really liked about it," she revealed.