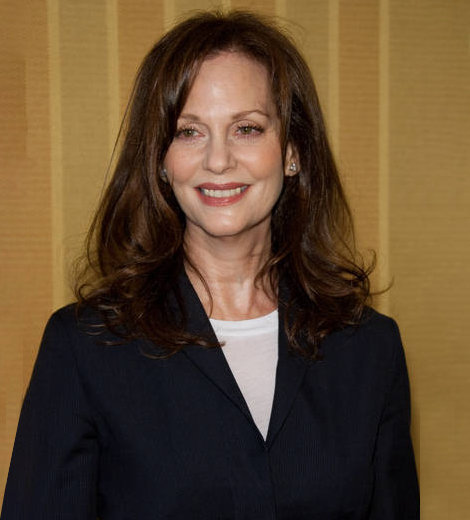 Quick Wiki
Full Name

Lesley Ann Warren

Occupation

Actress, Singer, Model, Dancer

Nationality

American

Birthplace

New York, USA

Birth Date

Aug 16, 1946

Age

77 Years, 3 Months
Golden-Globe Winning Actress
Lesley Ann Warren | Biography
Lesley Ann Warren is an 'Emmy Award' nominee and a five-time 'Golden Globe Award' nominee
Warren has had a successful career where she has gained many opportunities throughout. She had appeared in several movies to date. Initially, in 1965, Warren auditioned for the role of Lisel in 'The Sound of Music,' and as Lois Lane in 'Superman,' in 1978, but unfortunately lost to Margot Kidder. 
---
Lesley Ann Warren is a Golden Globe-winning and Oscar and Emmy-nominated stage and screen actress, singer, and dancer. 
Who is Lesly Ann Warren? 
Lesley Ann Warren is a stage and screen actress, singer, and dancer. She is famous for her roles in films such as Victor Victoria and The Happiest Millionaire. 
Early Life and Education 
Lesley Warren was born on 16 August 1946 in New York, USA. As of 2021, Warren is 75 years old. 
She is the daughter of a nightclub singer, Margot Warren, and real estate agent, William Warren. Her mother had given up her career for marriage and family. Richard Lewis Warren is her sibling. 
Lesly attended the Professional Children's School and then High School of Music and Art in her teenage. Before starting her career as an actress, she was trained at the American School of Ballet. 
In 1963, Warren joined the Actors Studio when she was 17. At the Actors Studio, she studied under Lee Strasberg and was the youngest to be ever accepted at the time. 
Theatre and TV appearances
Warren made her Broadway debut in the 1963 production of 110 in the Shade. She had also appeared in several productions before landing a TV role on Cinderella.
In 1970, Warren scored the part of Dana Lambert in Mission: Impossible and soon landed a litany of roles, including appearances on The Muppet Show. She had also made appearances in the musical It's a Bird… It's a Plane… It's Superman and the TV series In Plain Sight. Warren went on to appear in multiple TV series, A Deadly State of Mind, Will & Grace, Crossing Jordan, and Desperate Housewives, and a theatre production of The Dancing Princesses. 
Movie appearances
Warren has had a successful career where she has gained many opportunities throughout. She had appeared in several movies to date. Initially, in 1965, Warren auditioned for the role of Lisel in The Sound of Music and as Lois Lane in Superman in 1978 but unfortunately lost to Margot Kidder. 
In 1981, Warren starred with Ken Wahl, George Peppard, and Donald Pleasance in Race for The Yankee Zephyr. The movie is a New Zealand-based suspense- action- thriller film directed by David Hemmings. 
In 2017, she worked as an executive producer for the romantic movie Ray meets Helen. She is active in her career by making an appearance in the TV series All Rise in 2021. 
She is also set to be cast in the upcoming movie Blind Psychosis. 
Music Video and Other appearances
Lesley Warren has appeared in several music videos, including 'Janie's Got a Gun' for the rock band Aerosmith and 'Life in the Fast Lane' for the band Eagles. 
Warren also appeared as one of the celebrity models in a charity fashion show staged by Thierry Mugler to benefit AIDS Project Los Angeles in 1992. 
Awards 
Warren is an 'Emmy Award' nominee and a five-time 'Golden Globe Award' nominee. 
She won the Golden Globe for 'Best Actress in a Drama Series' for the 1977 NBC miniseries Harold Robbins' 79 Park Avenue. 
Lesley was also nominated for an Academy Award for 'Best Actress in a Supporting Role,' for her role in the 1982 musical comedy Victor/ Victoria. 
She also won an Emmy and Golden Globe nomination for her role as a barmaid who aspires to be a country-western singer in the TV movie Baja Oklahoma in 1988 and 1990. She received the same nominations for her role in the 1990 TV movie Family of Spies. 
Net Worth 
According to Celebrity Net Worth, Warren has accumulated a net worth of $12 million. 
Height, Measurements, and Eating Disorder
Warren stands tall at 5 feet and 8 inches. She suffered from anorexia nervosa in her teen years and her twenties. Anorexia Nervosa is an eating disorder characterized by abnormally low body weight, intense fear of gaining weight, and distorted weight perception. 
Plastic Surgery 
Throughout her career, there were many rumors about Warren going through plastic surgery. However, there was no reliable source. It was reported that she had been under the knife at least once. 
Family 
Lesley has been married twice in her life. Lesley married Jon peters in the year 1967. Peters is an American film producer and former hairdresser. The couple shares a son, Christopher Peters, born in 1968. Christopher is an actor and a producer. He had also appeared in the movies Zombie High, River's Edge, and The Lost Boys.
Lesley and Jon's marriage ended in divorce in the year 1974. After the divorce, she was in a relationship with the choreographer Jeffrey Hornaday between 1977 to 1985. 
Lesley's second marriage was with Ron Taft in the year 2000. Taft is an advertising executive and partly an actor. He is also a former vice president at Columbia Pictures TV Distribution. His movie credits include Future Zone (1990), Blood and Lace (1971), Future Force (1989), and Night of the Witches.