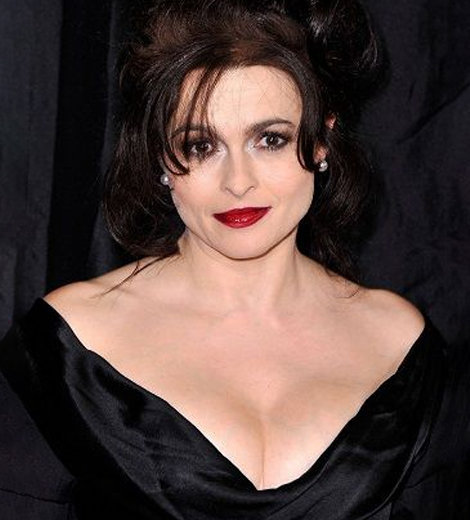 Quick Wiki
Full Name

Lena Gieseke

Occupation

Special Effects Technician, Professor

Nationality

German

Birthplace

Bremen, Germany

Birth Date

Sep 12, 1965

Age

58 Years, 2 Months
3D Artist, Special Effects Technician, Professor, Ex-wife of Director Tim Burton
Lena Gieseke | Biography
From August 2016, Gieseke has been working as a professor of Visual Media Technologies at Filmuniversität Babelsberg KONRAD WOLF
Gieseke worked as R&D in the 2011 action comedy film 'Vicky and the Treasure of the Gods.' In 2011, she also worked as a pipeline technical director in three films such as 'Hotel Lux,' 'Immortals,' and 'When Santa Fell to Earth.' Gieseke also worked as pipeline director and research and development in the television drama series 'Clouds Over the Hill' in 2010 and 2011.
---
Lena Gieseke is a German 3D artist, special effects technician, and professor. She is also known as the ex-wife of American film director Tim Burton.
Who is Lena Gieseke?
Lena Gieseke started her professional career in 2005, taking a three-month internship as a 3D generalist at Perpetual Motion in Athens, Georgia. She was hired in the same position by the company in June 2006, where she worked until September 2006. She then worked at Method in Motion in Los Angeles, California, from September to December 2007.
In July of the following year, Gieseke started working as a scripting and pipeline technical director and research and development at a visual effect company called Scanline VFX in Munich, Germany. As a 3D artist, pipeline TD, and R&D, Gieseke worked for several movies and television movies. She was a 3D artist for the 2008 comedy film 11/2 Knights - In Search of the Ravishing Princess Herzelinde and the 2008 thriller drama television movie Die Jahrhundertlawine. 
Subsequently, in 2009, she worked as an animation artist for the action comedy film Vicky the Viking. She also was a 3D artist for the 2009 historical sports drama film Berlin '36 and a modeler for the 2009 sci-fi action film 2012. In 2010, she worked as R&D in the thriller action television movie Westflug - Entführung aus Liebe and the comedy film Otto's Eleven. 
She also worked as R&D in the 2011 action comedy film Vicky and the Treasure of the Gods. In 2011, she also worked as a pipeline TD in three films such as Hotel Lux, Immortals, and When Santa Fell to Earth. Gieseke also worked as pipeline director and research and development in the television drama series Clouds Over the Hill in 2010 and 2011. 
After working for Scanline VFX for three years, she joined Dassault Systémes 3DEXCITE as an application developer from August 2011 to January 2012. 
From February 2012 to January 2015, while pursuing a doctoral degree at the University of Stuttgart, Gieseke was a doctoral researcher at Promotionskolleg Digital Media. For the next one and a half years, she worked as a doctoral researcher at the Visualization Research Center of the same university. 
She was a guest lecturer at Furtwangen University from October 2012 to June 2015. She taught Bachelor level programs such as Media Design and Business Networking at Furtwangen University.
From July to October 2015, Gieseke worked as a full-time research intern at Adobe in San Jose, California. 
In August 2016, she started working as a professor of Visual Media Technologies at Filmuniversität Babelsberg KONRAD WOLF (Film University Babelsberg Konrad Wolf) in Potsdam, Germany.
Age & Education
Lena Gieseke was born on 12 September 1965 in Bremen, Northwest Germany. She is 56 years old as of 2021.
Gieseke graduated with a Bachelor of Science degree in Computer Graphics from the Universität Koblenz-Landau, Campus Koblenz, in 2004. After receiving a bachelor's degree, she earned a DAAD scholarship for one academic year. Under the scholarship, she studied Artificial Intelligence at the University of Georgia for a year. 
She then graduated with a Master of Fine Arts in 3D Computer Animation from the same university in 2007. Later, she obtained a Doctorate degree in Computer Science from the University of Stuttgart in 2018. Her dissertation was on 'Control Mechanisms for the Procedural Generation of Visual Pattern Designs' for her doctoral degree. 
Husband
Gieseke married American film director Tim Burton on 24 February 1989. However, their marriage was short-lived. They divorced on 31 December 1991. Burton then met model and actress Lisa Marie on New Year's Eve in 1992 in a club, and both got engaged in February 1993. Burton and Marie were in a relationship for the next eight years till 2001. 
Burton subsequently met Helena Bohman Carter on the set of Planet of the Apes (2001). With Bohman Carter, Burton has two children - one son named Billy Raymond and one daughter named Nell. However, the couple also got separated in 2013.
About Tim Burton 
Tim Burton is an American film director, producer, screenwriter, and animator.
Burton was born in August 1958 in Burbank, California. He began his career as an actor, animator, director, and producer of the 1971 short film The Island of Doctor Agor. He then directed over a half dozen short films during the 1970s. 
Later, he also produced and directed television movies, series, miniseries, and films. Some of his notable fantasy and horror films included Beetlejuice (1988), Edward Scissorhands (1990), Ed Wood (1994), Corpse Bride (2005), Sweeney Todd: The Demon Barber of Fleet Street (2007), and Frankenweenie (2012).