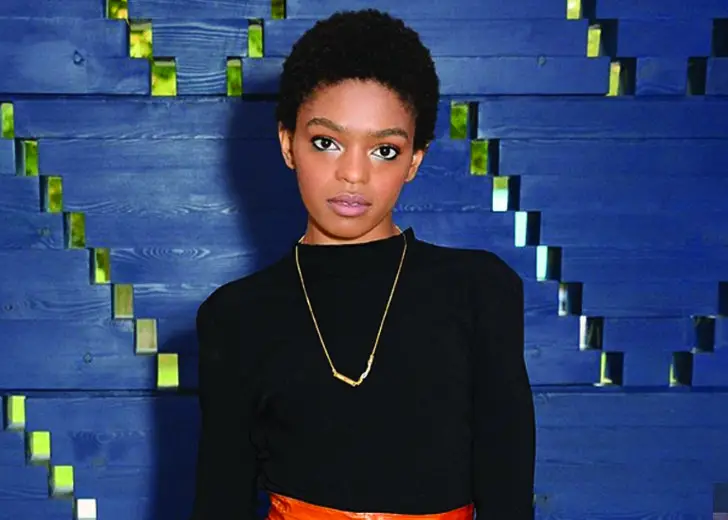 Quick Wiki
Full Name

Lauryn Hill

Birth Date

May 26, 1975

Age

48 Years, 4 Months

Nationality

American

Birthplace

South Orange, New Jersey, USA

Zodiac Sign

Gemini

Occupation

Singer, Actress

Net Worth

$9 Million (Celebrity Net Worth)

Ex-Partner

Rohan Marley
Cast of the movie Sister Act 2: Back In The Habit
Lauryn Hill | Biography
Former Member Of The Band Fugees
Lauryn Hill is a singer and actress who has appeared on the TV soap opera As the World Turns and in the film Sister Act 2: Back In The Habit.
---
Who is Lauryn Hill?
Lauryn Hill is an American songwriter, singer, rapper, and actress born on 26 May 1975 in South Orange, New Jersey, USA. She went to Columbia High School in Maplewood, New Jersey. 
Hill's first public singing performance was an unstable cover of Smokey Robinson's 'Who's Lovin' You?' at an amateur television reality show called Life At The Apollo.
In 1991, Pras Michel approached her in high school and asked her to join his band, the Fugees. Hill began dating Wyclef Jean, another member of the band, shortly after joining. The breakdown of the relationship was later cited as a reason for the band's separation.
The Fugees' debut album, Blunted On Reality, was released in 1994. Their second and final album, The Score, was more successful than their first.
After the band's separation, Hill went solo and released albums such as The Miseducation Of Lauryn Hill (1997), MTV Unplugged No. 2.0 (2002), The Best of Lauryn Hill, Volume 1: Fire (2008), and Live in Tokyo, Japan '99 (2020).
In the fall of 2021, the Fugees reunited for a special tour to commemorate the 25th anniversary of their second album, The Score. They toured the United States, Europe, and West Africa.
Killing Me Softly 
'Killing Me Softly' was a cover made by the band Fugees, including Hill, Wyclef Jean, and Pras Michel. The original song was created by Roberta Flack titled 'Killing Me Softly with His Song,' released in 1973.
In the United States, the Fugees' version sold over 3 million copies and topped the Top 40 chart.
Then in 1996, 'Killing Me Softly' won an 'MTV Video Music Award,' and a 'Grammy' for best R&B performance by a duo or group the following year.
In a 2021 interview with Vulture, Pras, one of the former members of the Fugees, reflected on recording the song in the mid-'90s. She said, "I remember Ms. Hill singing 'Killing Me Softly' in the basement, and it was so funny because it was one of the hottest summers in New York in 1995."
She continued, "It was, like, 102 degrees outside, and Ms. Hill is doing the background vocals on 'Killing Me Softly. We were playing back Roberta Flack's album. [Hill] was like, 'Oh, she's doing this key right here. Let me go back and do that.' And she'd go back and do it. That's how she stacked the harmonies. Yo, it was like poetry in motion."
Hill Spent Three Months In Jail
In 2013, Hill served a three-month sentence for tax evasion in Connecticut. Besides that, she also faced a year on supervised probation.
Hill was released a few days early due to "good behavior." However, she still faced months of house confinement.
On the same day of Hill's release from prison, she released a new song titled 'Consumerism.'
Also Read: Jordan Smith - The Voice, Age, Net Worth, Songs, Wife
Hill Portrayed Rita Watson Sister Act 2: Back In The Habit
Besides Hill's career as a singer, she has also acted as a teen, appearing on the TV soap opera As the World Turns and in the film Sister Act 2: Back In The Habit with Whoopi Goldberg. 
Hill's role in Sister Act 2: Back In The Habit, Rita Watson, is a talented but defiant student with whom Sister Mary Clarence has a love-hate relationship. However, Sister reluctantly agrees to be Watson's mentor. 
She helped finance her group, renamed the Fugees in 1993, with the money she earned from her acting jobs.
Hill Shares Five Kids With Bob Marley's Son
Hill has five children from her former long-term partner Rohan Marley, the son of Bob Marley and Janet Dunn-Hunt. Their first child, Zion David Marley, was born on 3 August 1997. The following year, Hill gave birth to their second child, Selah Louise Marley, on 12 November. 
In the coming years, Hill and Rohan Marley welcomed three children; Joshua Omaru Marley (born 26 January 2002), John Nesta Marley (born 2003), and Sarah Marley (born 2008).
Besides, she also has another child, Micah Hill, from her other affair.