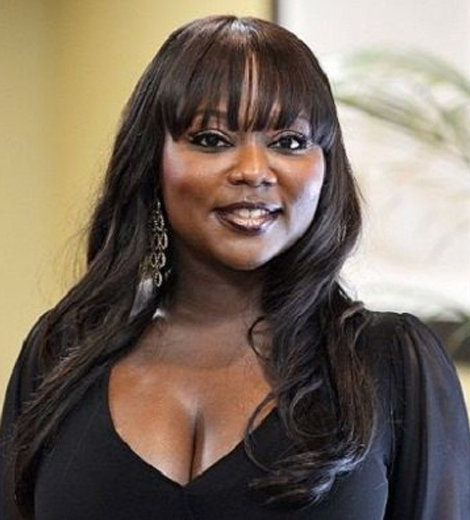 Quick Wiki
Full Name

LaTocha Scott

Occupation

Songwriter, R&B singer, and Entrepreneur

Nationality

American

Birthplace

Georgia, USA

Birth Date

Oct 02, 1973

Age

49 Years, 8 Months
Former Member Of the Multi-platinum Selling R&B group Xscape
LaTocha Scott | Biography
Started singing at six in church and community events
Scott left Xscape in 1999 to pursue a solo career. She then performed as a solo artist, and in 2002, she collaborated with rapper Trick Daddy on the song 'Thug Holiday.' Scott eventually released her debut album Solo Flight 404, which included the popular single 'Still Ghetto.'  
---
LaTocha Scott is a singer who rose to prominence in the 1990s as a member of the multi-platinum selling R&B group Xscape.
Who is LaTocha Scott?
LaTocha Scott is an American songwriter, R&B singer, and entrepreneur. Scott was in a musical group called Precise before joining Xscape in 1991. 
On 12 October 1993, the Xscape released their debut album, Hummin' Comin' at 'Cha. The album entered number seventeen on the Billboard 200 and number three on the Top R&B Albums chart in the United States. In addition, 'Just Kickin' It' and 'Understanding,' their first two singles, both charted in the top ten on the Billboard Hot 100 and at number one on the Hot R&B/Hip-Hop Songs chart.
In 1995, Xscape launched their second studio album, Off the Hook. Their single 'Feel So Good' peaked at 32 on the Billboard Hot 100 chart, and 'Who Can I Run To' peaked at 8.
In early 1998, Xscape was featured on R&B newcomer group Ol' Skool's single 'Am I Dreamin.' The group also released their third album, Traces of My Lipstick, in the same year. However, by the third album, the group's dynamic had changed, prompting Scott's resignation in 1999 to pursue a solo career. 
Scott performed as a solo artist, and in 2002, she collaborated with rapper Trick Daddy on the song 'Thug Holiday.' Scott eventually released her debut album Solo Flight 404, which included the popular single 'Still Ghetto.'  
Scott attempted to remake Xscape in 2004 with her sister Tamika Scott, Tameka Cottle, and a new member, Kiesha Miles. They reunited in 2005 and released the single 'What's Up,' but the reunion was short-lived, and the group disbanded in the same year.
Scott re-joined Tamika Scott, Kandi Burruss, and Tameka "Tiny" Harris in Xscape to continue touring.
Moreover, she published her book 'LaTocha's Planted Lifestyle' on 1 January 2020.
How Old is LaTocha Scott?
LaTocha Scott was born in Georgia, USA, on 2 October 1973. As of November 2021, she is 48 years old. Scott grew up in Atlanta, Georgia, with her sister Tamika, who is also a singer.
She started singing at six in church and community events on 2 October 1973. Scott had recorded her first song with her father, Randolph Scott when she was 11 years old.
Who is LaTocha Scott Married To?
Scott married her husband Rocky Bivens, CEO at Biv Global Management, in 1995. They've been together for 26 years as of 2021.
Scott has one son named Jamon (born in 1996). Jamon was a basketball player at the University of Buffalo and graduated with physiology in May 2021.