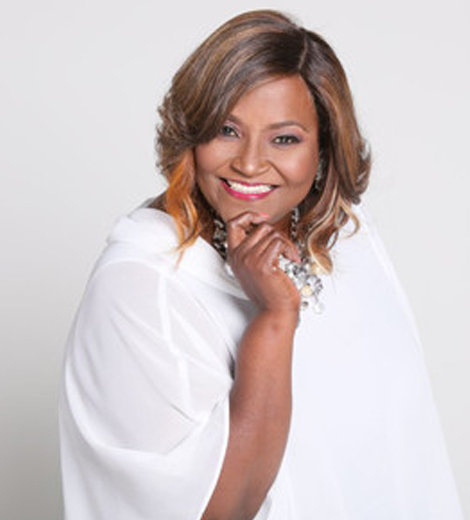 Quick Wiki
Full Name

Tarrian LaShun Pace

Occupation

Gospel Singer

Nationality

American

Birthplace

Georgia, USA

Birth Date

Sep 07, 1961

Age

62 Years, 0 Months

Place Of Death

Atlanta, Georgia, USA

Death Date

March 21, 2022 (due to organ failure)

Age At Death

60

Siblings

Eight siblings (Eldest Sister Duranice Died in 2021)

Sisters

8 (Duranice, Leslie, Phyllis, June, Melonda, Dejuaii, Latrice, and Lydia)

Ethnicity

African-American

Net Worth

Undisclosed

Relationship Status

Divorced

Genres

Gospel

Instruments

Vocals

Wedding Date

undisclosed

Ex-Spouse

Edward Rhodes

Children

2

Daughter

Xenia, and Aarion (Xenia passed away at the age of 11, 21 Feb 2001)
Gospel Singer
LaShun Pace | Biography
LaShun PacePace published her autobiography, 'For My Good But For His Glory,' in 2003
In 2007, LaShun was inducted into the Christian Music Hall of Fame. She was scheduled to attend the official presentation ceremony with many other guests to be formally established, but Pace became ill and could not attend.
---
Tarrian LaShun Pace was a renowned gospel singer. 
Who is LaShun Pace?
Tarrian LaShun Pace was born on 7 September 1961 in Atlanta, Georgia, to parents Murphy and Bettie Ann Pac. Pace was an American gospel singer-songwriter, musician, Stellar Award winner, and evangelist. In 1988, she recorded a track, 'In the House of the Lord' for Savoy Records with Dr. Jonathan Greer and the Cathedral of Faith Church of God in Christ Choirs. Soon after, Pace was signed as a solo artist by the label. 
In 1990, she released her debut album, He Lives, which reached number two on the Billboard gospel charts and featured her signature song, 'I Know I've Been Changed.' Her second album Shekinah Glory was released in 1993.
Pace returned a few years later with the song 'A Wealthy Place.' She then released the album Just Because God Said It in 1998. She also had a successful acting career, notably starring as the Angel of Mercy in the 1992 Steve Martin film Leap of Faith.
She is best known for EWR's Right to Fight: Pride War (2004), an album compilation Look Up Sing Out (2005), and video song 'Bakermat ft. LaShun Pace: Ain't Nobody' (2021).
Pace published her autobiography, 'For My Good But For His Glory,' in 2003. She discussed various topics, including the death of her first daughter, Xenia, who died of a heart attack.
In 2007, LaShun was inducted into the Christian Music Hall of Fame. She was scheduled to attend the official presentation ceremony with many other guests to be formally established, but Pace became ill and could not attend.
LaShun was nominated for Visionary Awards' 'Urban Performer of the Year' in 2009. The winners were announced live on 14 November 2009 at the 2009 Christian Music Hall of Fame Awards Show.
She died on 21 March 2022 at the age of 60.
Pace's Husband Is A Veteran Of the Music Industry
The late gospel singer was married to Edward Rhodes, a music industry veteran. There is no verified online information about their love, life, marriage date, and married life in the media. However, they had two children together, daughters Xenia Pace Rhodes and Aarion Mychkiel Rhodes.
Any authentic media sources have not revealed Rhodes's birth information and early life bio. However, he has a bachelor's degree in commercial music from Georgia State University. Moreover, while still studying there, he opened his management agency.
Upon graduating, Savoy-Malaco Records in New York hired him in their production department. He came across several opportunities to work with famous music personalities like Harry Connick and Whitney Houston as their backup singers. Also, he served as an instructor of Fundamentals of Music Copyrights and Publishing at The Dallas Austin Foundation in Atlanta.
Like his wife Pace, Rhodes is a gospel singer too. He has notably worked as a songwriter and producer for gospel vocal groups and choirs, such as The Anointed Pace Sisters, The Georgia Mass Choir, and The Ingram Gospel Singers. Moreover, in 2019, he formed a gospel group in memory of his late daughter Xenia. The group was titled The Xenia Group.
As of now, The Xenia Group has changed its name to Edward Rhodes & Xenia Group. They are also available on Facebook with the same name. In July 2021, Rhodes uploaded a live performance of the group on his Youtube channel. 
LaShun Pace Divorced her Ex-husband Edward Rhodes Over Two Decades Ago
Pace separated from her ex-husband Edward Rhodes over 20 years ago. Their exact divorce date is not available on verified sources. However, according to March 2022 article on The U.S. Sun, the pair parted ways before the death of their firstborn daughter Xenia in 2001.
Pace's Eldest Daughter Died in 2001
After Pace's legal separation from Edward Rhodes, she raised her two daughters, Xenia and Aarion, on her own. However, her eldest one, Xenia Pace Rhodes, sadly passed away at the very young age of 11.
Xenia was born to Pace and her ex-husband Edward Rhodes on 31 August 1989. She suffered from a special condition where a person has an enlarged heart. Reportedly, she also used to get bullied at her school. 
Later, on 21 February 2001, the 11-year-old Xenia unexpectedly passed away. Her parents buried her at Forest Lawn Memorial Gardens in Georgia, USA.
Xenia was associated with the choir, Georgia Mass Youth For Christ Choir. She had also appeared on the choir's album titled Higher.
Pace's Youngest Daughter Aarion Is Also a Singer
Aarion, full name Aarion Pace Rhodes and also known as Aarion Mychkiel Rhodes, chose to walk in her parents' footsteps. She is best known in the music industry for her single, Just Wanna Worship. She released it in 2018.
Although Aarion is the daughter of one of the greatest gospel singers, there is not much information about her in the authentic media. She also has not revealed her birthdate, early life information, and relationship details with the public. However, she regularly uploads pictures from her daily life activities on her Instagram handles @loveaarion. As of March 2022, she has 19.1K followers on her account.
Furthermore, Aarion's posts on Instagram suggest she shared a deep loving relationship with her late mother. She regularly posted pictures with her and seemed to have spent a lot of time together. 
A day after her mother's demise, i.e., on 22 March 2022, she uploaded a condolence poster on Instagram featuring multiple pictures of her beautiful mother. She quoted the image as, "My beautiful mommy."
Pace Has 8 Sisters As Her Siblings
Pace was one among the nine children, all daughters of her parents. Her siblings included Duranice, Leslie, Phyllis, June, Melonda, Dejuaii, Latrice, and Lydia. They together formed the gospel vocal group named The Pace Sisters or Anointed Pace Sisters in the 1970s. However, they started gaining massive fame only just a few years ago after their video clips with touching voices went viral on the internet and social media.
On 30 October 2018, the eldest of the group, Duranice shared the picture of the Pace Family including all 9 sisters and her mother on her Instagram handle @realduranicepace.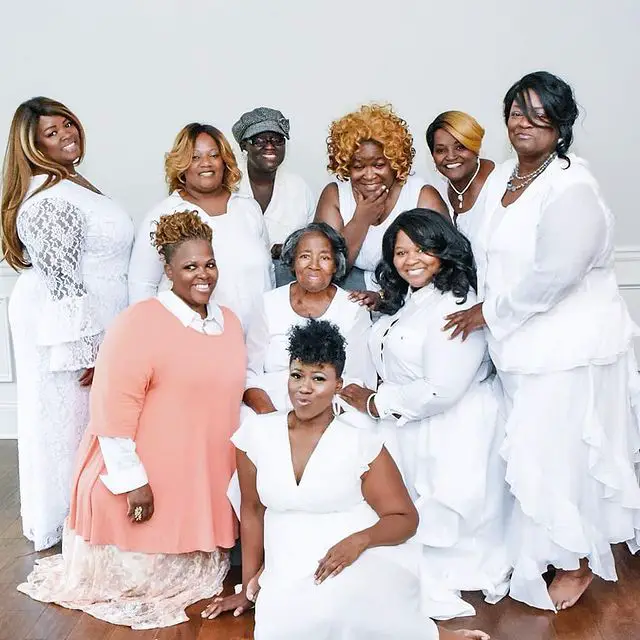 Pace's Eldest Sister Duranice Died in 2021
The eldest of her nine sisters, Duranice Pace, sadly passed away on 14 January 2021. Born in Atlanta, she was 62 years at the time of her demise.
According to her family, Duranice was hospitalized on 5 January 2021. They did not give out the details of her health condition and the disease she was suffering. However, in 2019, when she appeared on Steve Harvey's show, she revealed that she had thyroid cancer. She also said that the doctors had given her three years to live.
On the same day of her hospitalization, Duranice's team wrote on Instagram, "Please keep the prayers, support, and love coming as Duranice still fights and gets stronger in the hospital. She is eternally grateful for all of you and she can't wait to announce a special concert event that she has been planning with a team of Broadway professionals."
However, on Thursday night on 14 January 2021, she left forever. Her long-standing illness of thyroid cancer was the cause of her death.
Famous Gospel Singer LaShun Pace Died at 60
Just over a year from her eldest sister's death, LaShun Pace succumbed to her disease and passed away on 21 March 2022. Born in 1961 in Atlanta, she was 60 years old when she died.
Pace was suffering from several fatal diseases, including cancer and kidney problems. She was on dialysis for around five years and was waiting to get her kidney transplanted. However, as per her family, she died of organ failure before she could get a new kidney.
Pace's death news took the internet and social media by storm. Her family members, close friends, fans, and admirers of her work started pouring condolence messages in her honor on social media. Some of the tweets were as, "Y'all, we done lost a Gospel Legend. RIP Lashun Pace." The other one read, "We have lost one of the baddest sopranos to ever walk this earth. LaShun Pace one of the lead singers of The Pace Sisters has passed."
Furthermore, American businesswoman and Pace's fellow gospel singer Karen Clark Sheard also shared the news on her official Facebook account. Alongside Pace's beautiful pictures, she wrote, "God help us! Im saddened to hear of another soldier RIH. Such a gift to the world, A Jewel that will always be treasured and remembered 🥲 praying for the family of Lashun Pace. wow!"
Aarion Could Not Bid an Official Goodbye To Her Mother
Pace's youngest daughter Aarion was interviewed by 11 Alive just a day after her mother's death. She discussed her mother's devotion and love to God in the interview. She also got emotional when asked if she got a chance to say a proper goodbye. Her reply was, "I wished her goodnight last night, but it was not actually a goodbye. So, I gave her a farewell but it was not an official goodbye."
Aarion also told 11 Alive that she wants people to remember that her mother was an authentic woman of God. She sang for God, preached God, and lived for God. Moreover, she described her mother as an evangelist.
(NOTE: could not incorporate keyword: gospel singer–songwriter.. )