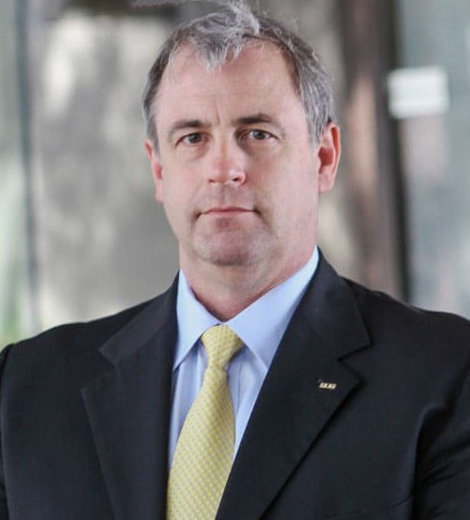 Quick Wiki
Full Name

Kurt Schlichter

Occupation

Author, Commentator, Columnist, Retired Army National Guard

Nationality

American

Birthplace

Cincinnati, Ohio, USA

Birth Date

Dec 24, 1964

Age

58 Years, 11 Months
American Columnist & Author of 'People's Republic'
Kurt Schlichter | Biography
Known for his conservative commentary on Townhall.com
Schlichter's debut book titled 'People's Republic' was published on 16 September 2016. The fictional novel discusses the consequences of America's growing political and cultural divisions that split the United States apart.
---
Kurt Schlichter is an American columnist known for his conservative commentary on Townhall.com. He is also a lawyer, author, and retired Army Colonel.
Who is Kurt Schlichter?
Kurt Schlichter is a writer and commentator who has been a freelance writer since 1984. He currently serves as a senior columnist for Townhall.com. He has also frequently written for various publications on political, cultural, and military issues. 
Besides his writing career, Schlichter has been a trial lawyer and partner at Schlichter & Shonack, LLP since December 1994.
Furthermore, Schlichter has served the Army National Guard for over 27 years as an Army colonel. He was an Infantry/Cavalry officer for the United States Army and California Army National Guard. As an Army officer, Schlichter commanded a cavalry recon squadron and served in the Gulf War and Kosovo. He retired from the Army in early 2015.
Additionally, he is an author. He has written several dystopian conservative action novels and non-fiction books, including 'I Am a Liberal' (2012), 'Conservative Insurgency' (2014), 'People's Republic' (2016), 'Indian Country' (2017), 'Wildfire' (2018), 'Militant Normals' (2018), and 'Collapse' (2019), 'Crisis' (2020), and 'The 21 Biggest Lies About Donald Trump (And You)' (2020).
He has a Twitter account with nearly 390k followers and an Instagram account with nearly 3000 followers as of December 2021.
Age & Early Bio
Kurt Schlichter was born on 24 December 1964 in Cincinnati, Ohio. His age is 57 years as of 2021. Schlichter moved to San Mateo, California, with his family at age six. Schlichter became inclined to conservative political ideology at a very young age.
He says conservative values make more sense to him. Schlichter grew up as a proponent of free speech, a militant right-winger, and a military supporter.
In 1987, he graduated with a bachelor of arts degree in communications and political science from the University of California San Diego. During his college years, Schlichter served as an editor for California Review, the conservative student paper, and a regular columnist in The Koala, the satirical comedy college paper.
Schlichter also has a Juris Doctor degree, which he earned from Loyola Law School in 1994. Later, he received a master's degree in strategic studies from The United States Army War College in 2011. 
'People's Republic'
'People's Republic' is Schlichter's debut novel published on 16 September 2016. According to goodreads.com, it is a funny, frightening, and action-packed thriller novel that takes the contemporary world's news and forecasts about the future of America. The fictional novel discusses the consequences of America's growing political and cultural divisions that split the United States apart.
Several authors, television, and media personalities have provided outstanding reviews on Schlicher's 'People's Republic.' Jim Geraghty of National Review calls it "a surreal, fast-paced journey through a dramatically different America but less than a generation away. … Violent, imaginative, full of mordant humor and dark, gritty details, you won't want to live in this People's Republic…but you'll feel a chill as you wonder how different our real future will be."
Similarly, columnist David Limbaugh describes his novel as "a thought-provoking action thriller set against the backdrop of a shattered America." 
Furthermore, Fox News contributor and author Katie Pavlich says, "They say conservatives are terrible story tellers, but Kurt Schlichter destroys that stereotype in his new novel People's Republic and issues a dire warning about the future of America."
Wife
Schlichter has been married to his wife Irina Moises since 2003. The couple has two children, a daughter named Jackie and a son named John.
In an interview, he mentioned his wife's past and family. He said, "My Hot Wife @irinamoises escaped with her family from Cuba in the late 60s; much of her family was imprisoned. We appreciate freedom."
In 2018, he posted their wedding picture on Facebook, wishing her their 15th wedding anniversary.