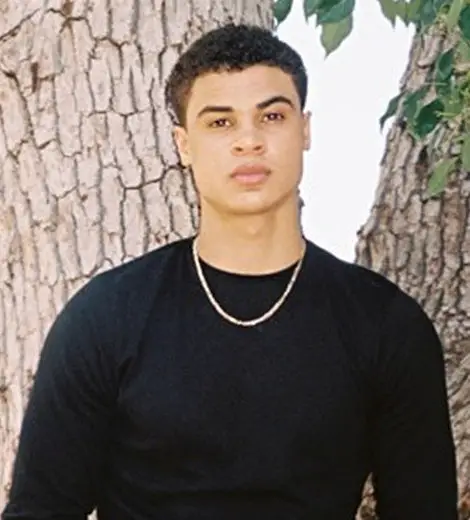 Quick Wiki
Full Name

Kolton Stewart

Occupation

Actor, Singer, Musician, Dancer, and Songwriter

Nationality

Canadian

Birthplace

Toronto, Canada

Birth Date

Jul 01, 1999

Age

24 Years, 5 Months
Jarvis in the TV Series 'Some Assembly Required'
Kolton Stewart | Biography
Tyson Monroe in upcoming 2022 fantasy musical comedy film 'Disenchanted'
'Disenchanted' is an upcoming 2022 fantasy musical comedy film directed and co-written by Adam Shankman. It is the sequel to the 2007 movie 'Enchanted.' Stewart will play the role of Tyson Monroe. In an interview with Simcoe Reformer in 2021, he mentioned that his character did not appear in the first part, 'Enchanted.'
---
Kolton Stewart is an actor best known for his role as Jarvis in the television series Some Assembly Required.
Who is Kolton Stewart?
Kolton Stewart is a Canadian TV actor, musician, dancer, and songwriter born on 1 July 1999 in Toronto, Canada.
He pursued a career in theater when he was eight years old, auditioning for The Music Man at The Stratford Festival Theater. Stewart became the first Canadian child in the history of The Lion King to join the Broadway musical as Young Simba in 2010.
Stewart began auditioning for television and film roles shortly after his Disney North American tour ended. In 2012, he was cast in the role of Caleb in the movie I Declare War. He was also featured in The Ellen DeGeneres Show the same year, which helped launch his music career.
After two years, he landed one of his most popular roles, Jarvis, in YTV's TV series Some Assembly Required. Stewart portrayed the role for 57 episodes from 2014 to 2016.
He has also been featured in other TV series such as Make It Pop (2016), Walking on Sunshine (2017), Prince of Peoria (2018), The Expanse (2019), Locke & Key (2020-2021), Astrid and Lilly Save the World (2022), and more.
Besides that, he also has three upcoming projects: Allie Mitchell Must Win, Disenchanted, and Sneakerella.
Also Read: Eliza Butterworth - Age, Height & Alexander Dreymon
Music
Kolton's earliest musical memory was conducting along with Lawrence Welk on The Lawrence Welk Show. 
He began playing the drums at two years old and won the Ontario All-Star Talent Show when he was five years old. Stewart had advanced to international competitions with an adult pipe band by the age of seven, and he had joined the local high school band as a percussionist. 
In 2012, Ellen DeGeneres invited Kolton to perform on her show alongside his buddy Myles after seeing his first YouTube video. He sang a copy of Jason Mraz's "I Won't Give Up," which went viral and had several thousand views in its first week.
Moreover, he is also a singer and released his first single, 'Context,' in 2016.
In an interview with Canadian Beats in 2016, Stewart mentioned that the song is about a girl interested in a guy.
"The guy likes her but just feels like things are moving too fast. He is uncomfortable in his environment and feels like it is just not the right time or place. This song definitely has some true life influences," he further explained.
In April 2020, he shared a video announcing his new music, 'Stuck.' He wrote, "During this crazy time... I have been writing lots of music. This song is inspired by the events of our current situation. It is super special to me, and I can't wait to share this song with you all on 24 April! Stay tuned..... #stuck."
In addition, Stewart also posted about his song, 'Old Friend' on Instagram on 8 July 2021.
'Disenchanted'
Disenchanted is an upcoming 2022 fantasy musical comedy film directed and co-written by Adam Shankman. It is the sequel to the 2007 movie Enchanted.
Disenchanted follows Giselle, played by Amy Adams, who questions her happiness ten years later, unintentionally turning the lives of people in the real world and Andalasia, a magical kingdom, upside down in the meantime.
Stewart will play the role of Tyson Monroe. In an interview with Simcoe Reformer in 2021, he mentioned that his character did not appear in the first part, Enchanted.
Girlfriend
Stewart began dating his girlfriend, Julie, in July 2019.
In June 2020, he shared a picture with his girlfriend on their first anniversary and wrote, "365 days spent with my best friend."