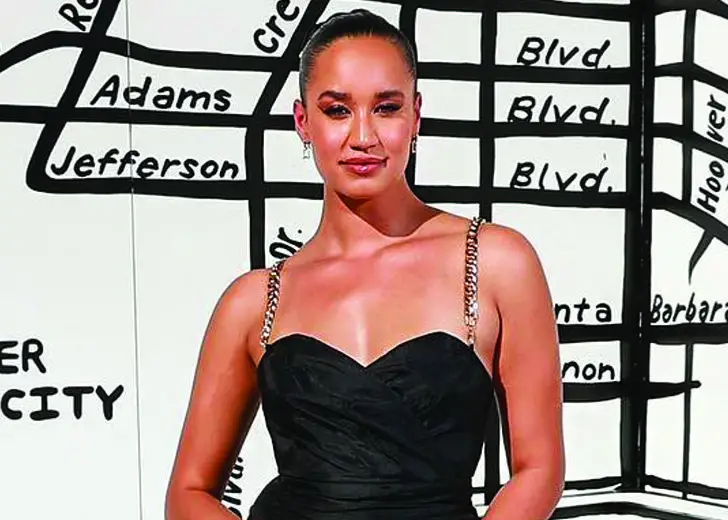 Quick Wiki
Full Name

Kimberly Chexnayder

Nationality

American

Birthplace

United States of America

Occupation

Journalist and Analyst

University

University of Iowa

Education

Bachelor of Arts (B.A.), Journalism and Mass Communication & Certificate of Critical Cultural Competence

Relationship Status

Married

Husband

Jason White

Husband's Profession Chief Marketing Officer of the MTV Entertainment Group.
Wedding Date

10 Januart 2022
NFL Journalist and Analyst
Kimmi Chex | Biography
Formerly worked at White House as Congressional Policy Intern
Kimmi Chex is an American television personality known as an analyst and anchor of the National Football League (NFL). 
---
Who is Kimmi Chex?
Kimberly Chexnayder is an alumn of the University of Iowa, from where she completed her studied Bachelor of Arts (B.A.), Journalism and Mass Communication. She went there from 2014 to 2018, where, alongside her degree, she also received a Certificate of Critical Cultural Competence.
Initially, she worked as a policy intern and communications manager at Washinton, DC. In 2015 briefly, she worked at the U.S. House of Representatives as Congressional Policy Intern. Then the same year, she also interned as Congressional Policy Intern at Congressional Black Caucus Foundation. Subsequently, in 2016 she was Communications & Community Engagement Intern at the Kansas City Public Schools.
After graduating college in 2018, Chex began working at the NFL as their Analyst and Fan Centric Database Marketing. The same year her first rotation as an International Media and Business Development Analyst started, where she worked until March 2019.  
Then her next rotation phase started in March 2017 and lasted till September of the same year as Analyst, Event Revenue & Strategy at New York City. Then till February of 2020, she worked at the Los Angeles department as an Analyst & On-Air Personality on their Fantasy Football weekly show. 
Also Read About - Tracy Wolfson - Age, Height, Husband, CBS, NFL
Then, Chex eventually landed the On-Air Host & Personality role in 2020. Then she began appearing on multiple NFL media platforms. She covered NFL events such as Super Bowl, Pro Bowl, and the NFL Draft and continued working on Fantasy Football. 
Who is Kimmi Chex dating?
On 10 January 2022, Chex uploaded her wedding pictures with her husband, Jason White. He also uploaded pictures with his wife on his social media. He is the present Chief Marketing Officer of the MTV Entertainment Group. 
White is also the founder of the non-profit organization Possible Plan. In addition, he was the former Executive Vice President of Beats by Dre, where he worked with celebrities and athletes like LeBron James, Serena Williams, and Pharrell, among others.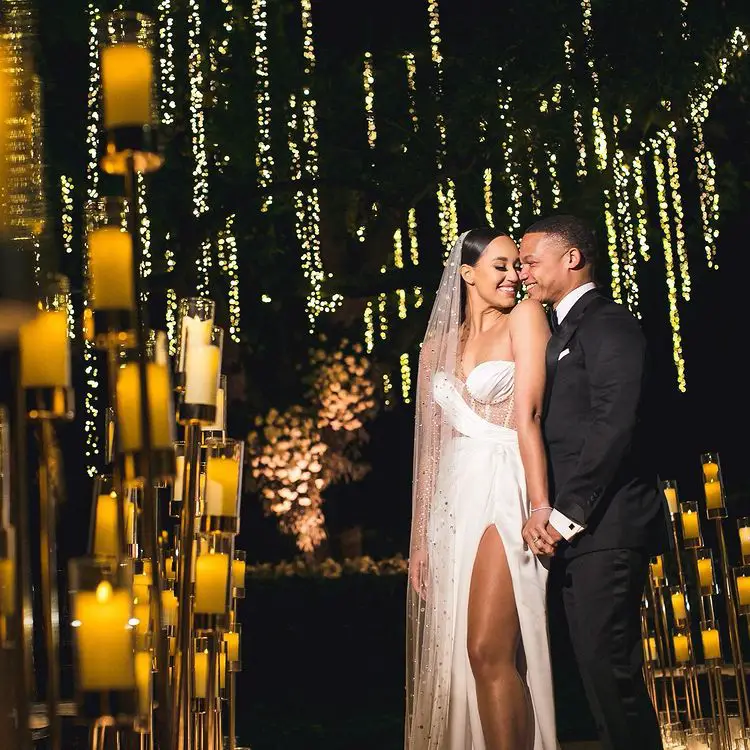 In 2021, he gave an interview to The Hollywood Reporter, where he talked about his recent appointment, "MTV Entertainment has defined culture for decades and its brands and campaigns have inspired me both professionally and personally. I look forward to joining Chris and the Group's stellar marketing team as we continue to grow these iconic brands across all platforms and around the world."