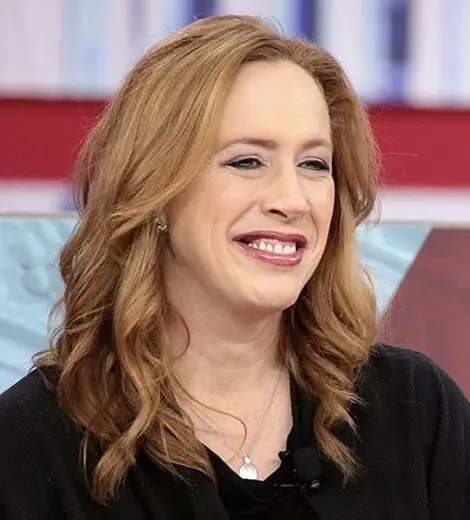 Quick Wiki
Full Name

Kimberley Ann Strassel

Nickname

Kimberley Strassel

Occupation

Journalist and Author

Nationality

American

Birthplace

Buxton, Oregon, USA

Birth Date

Jul 24, 1994

Age

29 Years, 2 Months

University

Princeton University

Zodiac Sign

Leo

Mother

Annie Strassel

Father

Mike Strassel

Mother's Occupation

Demolition Derby Driver

Father's Occupation

Mechanic

Ex-Spouse

Matthew Justin Rose
Political Journalist & Weekly Writer of 'Potomac Watch'
Kimberley Strassel | Biography
Author of 'Resistance (At All Costs): How Trump Haters are Breaking America' & Column 'Potomac Watch'
Initially, after graduating, she considered going to law school. However, upon her mentors' encouragement, she started a career in journalism at Dow Jones & Company. She was a news assistant for The Wall Street Journal Europe in Brussels in 1994. After two years of experience in Brussel, she worked as a staff writer for The Wall Street Journal Europe in London from 1996 to 1999, covering technology.
---
Kimberley A. Strassel is an American conservative columnist, journalist, and author. She is a member of The Wall Street Journal Editorial Board, where she writes a weekly 'Potomac Watch' political column.
Early Biography
Kimberley Strassel is a Princeton University graduate of 1994. She holds a Bachelor of Arts degree in Public Policy and International Affairs. She was born on 24 July 1972 in Buxton, Oregon, as Kimberley Ann Strassel.
Initially, after graduating, she considered going to law school. However, upon her mentors' encouragement, she started a career in journalism at Dow Jones & Company. She was a news assistant for The Wall Street Journal Europe in Brussels in 1994. After two years of experience in Brussel, she worked as a staff writer for The Wall Street Journal Europe in London from 1996 to 1999, covering technology.
Then, in 1999, she moved to New York to cover real estate for The Wall Street Journal. Shortly after that, she joined the editorial page as a features editor. Finally, in 2005, she became a senior editorial page writer and the editorial board of the Wall Street Journal in Washington, D.C.
Further, in 2007, she started writing a 'Potomac Watch' conservative column for the Wall Street Journal. 
She Is An Award-Winning Journalist
Strassel was awarded a 'Bradley Prize' on 18 June 2014 by The Lynde and Harry Bradley Foundation for her contribution to journalism and political literature. Her mother and father, Annie and Mike Strassel attended the awards ceremony at the John F. Kennedy Center of Performing Arts in Washington, D.C.
Reflecting on her daughter's career, Strassel's mother said, "We knew she liked to write and she excelled in that at school (...) but to be where she is now is not what we expected."
She Is An Author
In 2005, Strassel co-authored a book titled 'Leaving Women Behind: Modern Families, Outdated Laws.' Published on 15 December 2005, the book focuses on problems women and families face in the 21st-century economy and demands the government's interference with marketplace initiatives to provide women with economic opportunity. 
She published her second book, 'The Intimidation Game: How the Left Is Silencing Free Speech' on 21 June 2016. In her second book, she criticizes campaign finance laws, arguing that the left-wing used them as weapons against free speech and free association.
While her third book, 'Resistance (At All Costs): How Trump Haters are Breaking America' was published on 15 October 2019.  In her latest book, which she published during Donald Trump's presidency, she argues how all-out resistance became dangerously reckless in its obstruction of Trump. She proclaims that the FBI's unprecedented counterintelligence investigation into the Trump Campaign, bureaucratic sabotage, media partisanship, and the drive-by character assassination of Trump nominee Brett Kavanaugh infringe norms and the rule of law. Moreover, she demonstrates that the reaction to Donald Trump would be more consequential and would pose long-term damage to America than Trump's time in office.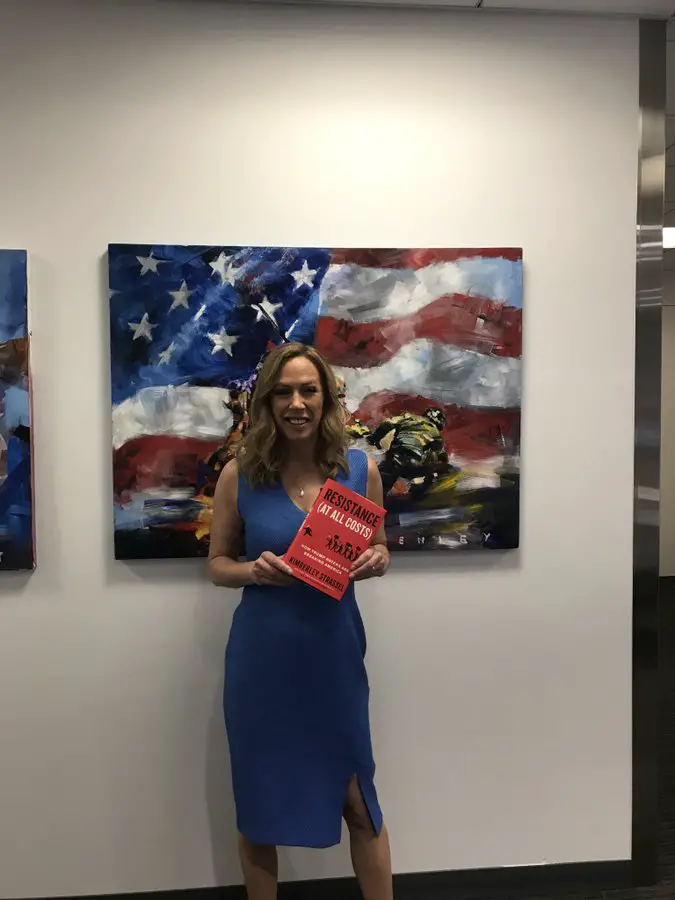 She Has Time And Again Supported Trump
Strassel has frequently reflected her pro-Trump bias in her writings. For instance, in a 26 October 2017 column, Strassel lambasted commercial research and strategic intelligence firm Fusion GPS, which commissioned former British spook Christopher Steele to compile the political opposition research report called Trump-Russia dossier that contained allegations of misconduct, conspiracy, and cooperation between Trump's presidential campaign and the government of Russia before and during the 2016 United States presidential election.
Her follow-up column titled 'Ukraine Smoke and Mirrors' published on 10 October 2019 ultimately grabbed the attention of Trump, who sent the column to every U.S. senator on Capitol Hill.
Strassel also criticized Trump's critics in her book 'Resistance (At All Costs): How Trump Haters Are Breaking America.' 
She continued to support the Trump administration in 2020. In April, she discussed topics, including the Trump administration's handling of the COVID-19 crisis and the media's coverage of it, with Peter Robinson on his current affairs show, Uncommon Knowledge.
She Met Her Future Husband In London
Strassel met her future husband, British-born journalist Matthew Justin Rose, during her years covering technology for The Wall Street Journal Europe in London. They later worked together at The Wall Street Journal in New York. They dated for a while and got married on 15 July 2000 at the home of the bride's parents in Buxton, Oregon. The bride and the bridegroom were both 27 years old when they exchanged the wedding vows. Their wedding was officiated by judge Leon S. Colas of the McMinnville Municipal Court.
After their marriage, Strassel and her spouse moved to New York. They have three children together, a son and two daughters. They later settled in Virginia.
Is Kimberly Strassel Married To New Husband Now?
Although neither Strassel nor Rose have made any formal statement, they reportedly got divorced after having three children. However, their divorce date or reason has not been made public. Further, reportedly she got remarried after the divorce.
According to a June 2021 article published by Independent Women's Forum (IWF), Strassel found a home in Alaska when she remarried her new husband in 2017. Her new husband is an established businessman in Alaska.
After her remarriage, Strassel split her time between her home outside of Anchorage, Alaska, and Washington, D.C. However, during the COVID-19 pandemic, she had to choose between them because of the travel restriction. 
"My kids are here, and my husband is here, so I picked Alaska," she told IWF in 2021. She added, "I've been here a lot more than in Washington just this past year, but I will soon be back to my usual schedule. It's usually a really nice split. I can go down, stay a time in D.C., visit with the people I need to see. But there is a real benefit to leaving that, too—getting outside of the Beltway group-think. So, it's turned out to be a wonderful balance. And—as we have all learned this past year—you can do a lot of what you need to do over the telephone."
Who is Kimberley Strassel's Father?
Strassel is the daughter of Mike, an owner of an automotive shop in Banks, and Annie Strassel, a demolition derby driver. Strassel grew up with her three younger siblings, all sisters. They were all brought up as tomboys.
Strassel is an offspring of a family that acquired the land in Buxton, Oregon, through the Homestead Act, which granted acreage of public land to Western settlers willing to live on and improve the land by cultivating it. 
According to Strassel, her great-great-grandmother staked the claim, and she went to Oregon on her own. However, the original homestead remained in the wider family. She says her relatives have lived in that area for generations, while her family lives on the property adjacent to it. Though the homestead is primarily a logging and farming community, she says her family members went on to do different kinds of work, and her father became an auto mechanic.
Growing up as a daughter of a mechanic, Strassel had to learn the skills of assembling the car before driving her own car. "So, for instance, one great story: my dad, as I told you, was a mechanic, and he told me I couldn't have a car until I'd taken one apart and put it back together," she told IWF in 2021. 
While many of her friends were getting ready to drive, having their parents buy cars for them, Strassel would go down to her father's shop every day after school, and they would restore a 1965 Buick Riviera together.
Strassel spent her summers riding three-wheelers and four-wheelers, hunting and fishing. She also did drag racing. Her mother and father had a drag car, and she would go out to Portland International Raceway with her parents and participate in demolition derbies and drag racing. 
Strassel also developed a conservative viewpoint while growing up with her parents, who lived in conservative ideals. 
"A conservative viewpoint was always just part of my life. And I think entirely a consequence of watching my family, who lived ideals that were very conservative. It wasn't that we talked about conservative ideas or that they tried to drill them into me. It was more the way we lived. My dad was a blue-collar worker, but he had started his own small business. He owned his own auto repair shop and my mom, while a stay-at-home mom, was also always there working, and doing the books for the business," she explained.
According to Strassel, her parents worked hard and loved the notion that they could be entrepreneurs. She says her parents usually wanted to be able to get on with things without the government telling them what to do. "They paid their bills on time. We went to church on Sundays. It was a classic American, small "c" conservative upbringing," she added.