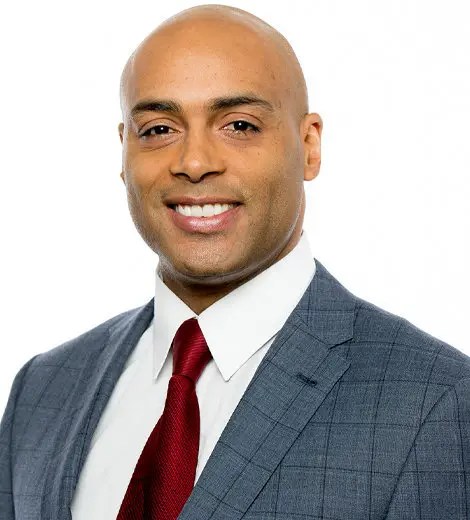 Quick Wiki
Full Name

Kim Barry Brunhuber

Occupation

Journalist, Reporter, Writer

Nationality

Canadian

Birthplace

Montreal, Canada
Canadian Journalist, CNN International Anchor in Atlanta
Kim Brunhuber | Biography
Author of 'Kameleon Man,' published in 2004
Brunhuber began his career in 1997 as an anchor, producer, and reporter for CTV in Ottawa and Halifax. While there, he hosted, produced, and reported on several breaking news stories, including the Swissair Flight 111 tragedy.
---
Kim Brunhuber is a Canadian reporter, journalist, and writer working as a CNN International anchor in Atlanta.
Who is Kim Brunhuber?
Kim Barry Brunhuber, born in Montreal, Canada, is a well-known figure in the landscape of journalism. He is an alumnus of Carleton University, where he earned his bachelor's and master's degree in journalism. 
Brunhuber is currently a CNN International anchor in Atlanta where he leads CNN Newsroom Europe morning editions on Saturday and Sunday, as well as daily news programs. 
Before that, Brunhuber worked as a Canadian Broadcasting Corporation's (CBC senior correspondent and Los Angeles bureau chief. While at CBC, he has also worked as a video journalist throughout the world, from Sierra Leone to Afghanistan, filming and composing pieces for TV, radio, and the internet. He also served as a journalist & reporter at CTV in Ottawa and Halifax.
In addition, he is also a writer and even got his writings featured in a compilation of the greatest black Canadian writing. Furthermore, he is an author credited for the novel 'Kameleon Man,' published in 2004.
Is Kim Brunhuber Married?
Brunhuber got married to his wife Zulekha Nathoo on 25 May 2013. The couple shares a son who was born on 22 October 2014.
Zulekha works at the Breaking News station and is a correspondent in the fascinating world of arts and entertainment. Being a television and radio journalist, she has dedicated more than a decade of her life to honing her storytelling skills. 
Moreover, she has filmed speed-dates on a chairlift near Montreal, covered the spiritual leader, Dalai Lama's visit to Calgary, and reported from a helicopter above British Columbia covering a catastrophic avalanche. She also served a year in Nairobi, Kenya, covering for the Nation Media Group.
Salary
Reliable sources have not yet disclosed Brunhuber's net worth or salary as a journalist and writer.