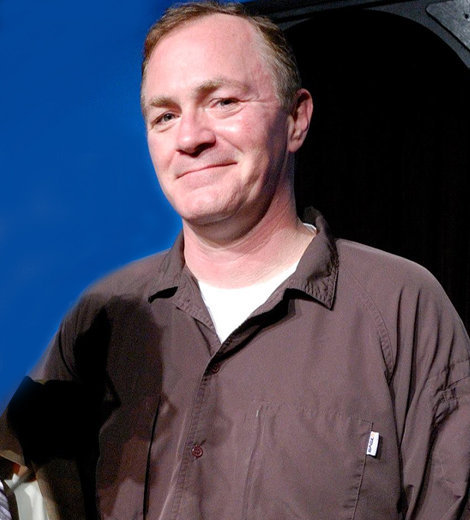 Quick Wiki
Full Name

Kevin Dorff

Occupation

Actor, Comedian, Writer

Nationality

American

Birthplace

Chicago, Illinois, USA

Birth Date

Aug 02, 1966

Age

57 Years, 4 Months

Height

Undisclosed

Net Worth

Undisclosed
Actor Known for 'Late Night with Conan O'Brien' and 'The Tonight Show with Conan O'Brien'
Kevin Dorff | Biography
Appeared in a cameo role as Bill O'Reilly in the 2019 biographical drama film 'Bombshel'l
Dorff has won several awards, including the 'Primetime Emmy Award' for 'Outstanding Writing for a Variety, Music or Comedy Program' for 'Late Night with Conan O'Brien' in 2007. Dorff was also nominated for the 'Emmy Award' for the same category for ten consecutive years from 2001 to 2010, the first nine years for Late Night with Conan O'Brien and in 2010 for 'The Tonight Show with Conan O'Brien.'
---
Kevin Dorff is an American actor and screenwriter most recognized for his work on Late Night with Conan O'Brien and The Tonight Show with Conan O'Brien.
Who is Kevin Dorff?
Kevin Dorff is a stage-screen actor, comedian, and writer who began his career as an improviser performing in Chicago's improv and sketch comedy communities. 
He performed at the Improv Olympic in the early 1990s and then joined The Second City Comedy troupe in 1992. He also performed at Chicago's comedy club called The iO Theater. 
Dorff made his first on-screen appearance in 1995 in the improv TV show The Armando Diaz Experience, Theatrical Movement and Hootenanny. He then made a breakthrough as a writer and sketch performer for NBC's late-night talk show Late Night with Conan O'Brien. 
He wrote over 1,000 episodes of the series from 2000 to 2009 and performed various roles like Coked-Up Werewolf, Mansy the half-man/half-pansy, Security Guard, and Bartender at Joe's sketch in over 20 episodes from 2002 to 2008. He continued working as a writer and performer for The Tonight Show with Conan O'Brien from 2009 to 2010. 
From 2009 to 2010, Dorff also appeared in a major supporting role in the Adult Swim mockumentary Delocated, created and starred in by his Late Night with Conan O'Brien colleague Jon Glaser as Jon. Dorff portrayed the role of Mike the Federal Agent, the first of many of Jon's FBI bodyguards who becomes one of Jon's only emotional supporters after Jon's family abandons him in the pilot. 
Dorff also wrote two episodes of Delocated in 2012. Later, he served as a head writer for the 2013 short film Full on Koechner. He also wrote several episodes of television series such as Review and Jon Glaser Loves Gear.
The actor later appeared as Hank/ the bartender at Shaw's Bar in six episodes of NBC's police procedural comedy television series Brooklyn Nine-Nine between 2013 and 2019. He also guest-starred in multiple other television series, including 30 Rock, The Office, Parks and Recreation, and Review. 
In 2020, he played Deck Officer in one episode of the Disney + series The Mandalorian. In addition, Dorff appeared in feature films like We're the Millers (2013), Other People (2016), Bombshell (2019), and Moxie (2021).
Also Read: Rick Famuyiwa - Wife, Net Worth, Height, The Mandalorian
Early Bio and Education
Kevin Dorff was born in Chicago, Illinois, on 2 August 1966. He attended Colorado College, where he was involved in the Student Musical Theater Group and Theater Workshop. 
Dorff graduated from the college with distinction in theater, magna cum laude in 2014, and received the Pamela Riley Prize in Drama the same year. He also participated in the Summer Acting Workshop in Circle in the Square Theatre School in 2011.
'Bombshell'
Dorff made a cameo as Bill O'Reilly in the 2019 biographical drama film Bombshell. Written by Charles Randolph and directed by Jay Roach, the film follows Gretchen Carlson, who files a lawsuit against Fox News CEO Roger Ailes, alleging sexual harassment. 
After her move, Fox News correspondent Megyn Kelly and other women also come forward with their own stories.
Awards and Nominations
Dorff has won several awards, including the 'Primetime Emmy Award' for 'Outstanding Writing for a Variety, Music or Comedy Program' for Late Night with Conan O'Brien in 2007. Dorff was also nominated for the 'Emmy Award' for the same category for ten consecutive years from 2001 to 2010, the first nine years for Late Night with Conan O'Brien and in 2010 for The Tonight Show with Conan O'Brien.
Dorff is also a four-time 'WGA Award'-winning writer. He won that award for 'Comedy/Variety (Including Talk) - Series for Late Night with Conan O'Brien in 2002, 2003, 2005, and 2006.