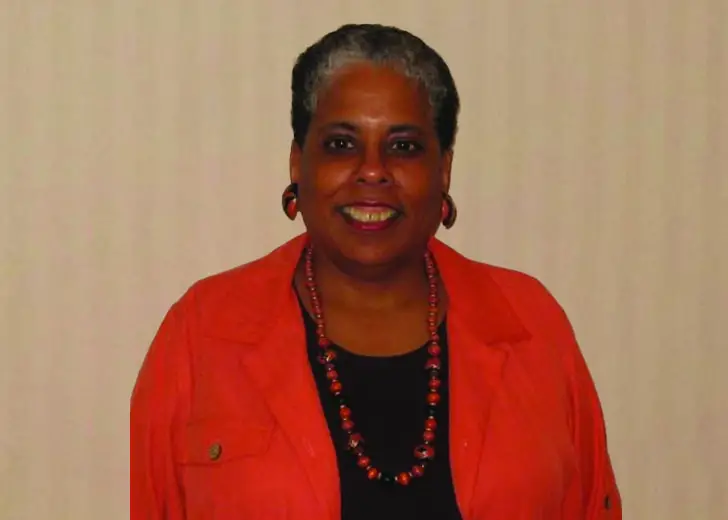 Quick Wiki
Full Name

Kathy Ambush

Nickname

Kathy Ambush Thomas

Birth Date

Jun 07, 1950

Age

73 Years, 5 Months

Ethnicity

African-American

Nationality

American

Birthplace

Worcester, Massachusetts

Occupation

Volunteer and Activist

University

Lincoln University

Education

Business Administration

Relationship Status

Divorced

Net Worth

Not Disclosed

Ex-Spouse

Clarence Thomas
First Wife of Supreme Court Judge Clarence Thomas
Kathy Ambush | Biography
Kathy Ambush is the first wife of Supreme Court Judge Clarence Thomas. 
---
Who is Kathy Ambush?
Kathy Ambush, born on 7 June 1950, went to Marian Central Catholic High School in Worcester, Massachusetts. After that, she studied Business Administration at Lincoln University, where she eventually met Clarence Thomas. 
Although her profession and career have not been disclosed, she is known to work as a volunteer at the Global Internet Entrepreneur. She also worked briefly at the Immigration Learning Centre, Inc. and Milton Academy's Massachusetts Advanced Studies Program. In addition, she was a Community Relations Manager at BankBoston. Whereas her net worth and other information are also nor disclosed.  
Husband and Divorce
Ambush and Thomas met in 1969 through mutual friends. He was a student at the College of Holy Cross. They began dating a week after their first meeting and continued for two years till the end of college. 
Following Thomas's graduation, the pair married on 5 June 1971. Their wedding took place at All Saints Episcopal Church in Worcester, Massachusetts. After that, they relocated to New Haven, Connecticut, while Thomas also went to Yale Law School in New Haven. Ambush gave birth to their first child Jamal Adeen Thomas on 15 February 1973.
In 1984, after 13 years of marriage, Ambush and Thomas filed for divorce before separating in 1981. The main reason for their breakup has not been disclosed. However, some sites claim that Thomas had an extramarital affair, and others argue that due to their financial condition, Thomas adopted a drinking habit. 
Nevertheless, Thomas won the battle for sole custody of their son Jamal. Subsequently, Thomas reportedly dated the retired federal prosecutor Lilian McEwen. They remained in a relationship till the late 1980s, but in 1987 he got married to activist and attorney Virginia 'Ginni' Lamp. More recently, he became prominent for participating in overturning the legendary decision of Roe vs. Wade. 
Also Read About - Neal Katyal - Immigrant, Religion Supreme Court & Awards
Son Jamal Adeen Thomas
After the divorce, Jamal lived with his father and stepmother. His relationship status or other information with his mother has not been disclosed. 
He began his acting career in 2005. Before that, he worked at the John F. Van Der Hyde and Associates as their director of Supervision. In addition, he is also associated with financial companies like Wells Fargo and Wachovia Securities, among others. 
Followed by that in 2005, Jamal appeared as a minor character in Miracle's Boys. After that, he was in Without a Trace, Grey's Anatomy, Days of Our Lives, Dirty Sexy Money, Two and a Half Men, The Bold and the Beautiful, Law & Order: LA, The Blacklist, and The Enemy Within. 
Most recently, he played the role of SWAT Commander in FBI: Most Wanted from 2020 to 2021 and Paul in Uncoupled in 2022.