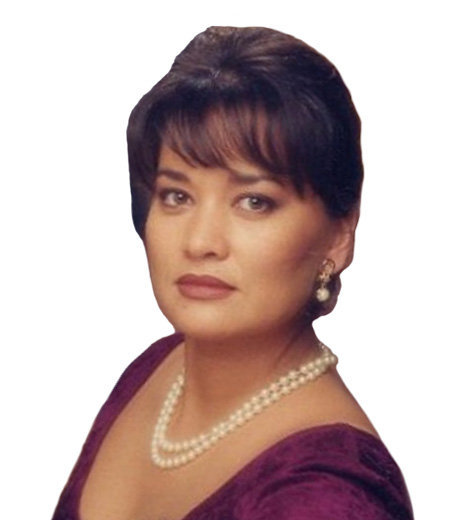 Quick Wiki
Full Name

Katherine Berkery

Occupation

Former model, Estate agent

Nationality

American

Birthplace

Korea

Birth Date

1963 (Exact birthdate not disclosed)
Recognized as the 3-day Fling of Popular Welsh Singer Tom Jones
Katherine Berkery | Biography
Former Model
Katherine Berkery and Tom Jones met at a restaurant in 1987 during one of Jones's US tours. The duo spent three nights together in a hotel room in Manhattan. As a result of which Berkery got pregnant and gave birth to her son Jonathan Berkery, who is also known as Jon Jones. Though Jonathan has been proved to have a paternal link with Jones during a paternity lawsuit, he had never been acknowledged as a son by his father to date.
---
Katherine Berkery is well-known as the popular singer Tom Jones's three-day fling. 
Who Is Katherine Berkery?
Katherine Berkery, better known as the famous musician Tom Jones's fling. She is also recognized as the mother of an aspiring musician Jonathan Berkery, an estranged son of Jones. 
Jones and Berkery had a three-day affair during one of Jones's US tours. The affair later resulted in the birth of Jonathan Berkery. Though Jonathan has been proved to have a paternal link with Jones during a paternity lawsuit, he had never been acknowledged as a son by his father to date. Moreover, he had not even met his father.
Early Age and Career
Katherine Berkery was born in 1963 in Korea but was later adopted by a wealthy investor and his wife from New Jersey. Though little has been known about her early background and education, Berkery was reported to be an aspiring model by Daily Mail in 2018. In addition to her modeling career, she worked as a shipping clerk in Regine's nightclub in New York.
Daily Mail also reported that she had a three-day fling with Tom Jones, a well-noted musician who had appeared in The Voice UK as a voice coach. Berkery was a restaurant manager when she met Tom Jones in 1987 at a restaurant. Their interaction later resulted in the birth of Jonathan Berkery, who also goes by the name of Jon Jones. Tom Jones had first denied Jonathan's paternity, but after a paternity test revealed the truth, he was ordered to pay £1,700 per month for Jonathan's care to Berkery for the first 18 years of his life. He also paid a £50,000 out-of-court settlement to her.
Berkery left her modeling career to become an estate agent. In 2013, Daily Mail mentioned Berkery as an estate agent.
Short Film: 'Picture Perfect'
In 2006, Berkery appeared as one of the club girls in Picture Perfect, a short film about unachievable expectations placed on women in American society. Written and directed by Brett Meyer, the short film was released on 5 May 2006 in the United States. 
Berkery's Relationship with Tom Jones
Berkery and Jones first met in a restaurant on 29 October 1987. Jones, who was already married at that time, invited Berkery to watch his performance. After the performance, the duo headed to their hotel room at the Ritz-Carlton Hotel in Manhattan and spent about three nights together. Three months past their interaction, Katherine called Jones's office after learning she was pregnant. Jones's assistant then spoke on behalf of Jones, "That's showbiz, darling. Do what you have to do," Daily Mail reported the statement in 2018.
Jonathan was born on 27 June 1988 as a result of the affair. However, Tom, who had previously admitted to spending nights with up to 250 women per year during his peak career, denied it was his child. The case was then taken to family court by Berkery. Jones continued to deny Jonathan was his child until the judge ordered him to take a DNA test, which revealed otherwise.
Paternity Suit
Berkery filed a lawsuit against Tom Jones for paternity in 1989, and Jones lost it. According to the statement of Felder, Berkery's attorney at the time, Jones was obliged to pay Berkery a weekly sum of $200 for the child's maintenance, as ordered by Manhattan Family Court Judge Judith B. Sheindlin. Felder told AP News that Berkery was crying when the decision was made. He said, "The baby was in court, and she told it, 'Now you have a father.' "
The blood and tissue test revealed Jones was Jonathan's father with a 99.76 percent likelihood. Attorney of Jones had even presented Berkery as a prostitute and even presented her background in a wrong way. However, despite winning the lawsuit through legitimate evidence, Jones never initiated a good relationship with his son, Jonathan. Instead, he blamed Berkery for seducing him. 
"I was tricked, really. I just fell for it", Jones remained rigid.
Tom Jones
Tom Jones is best recognized for his work as a voice coach on the UK version of The Voice. Born on 7 June 1940 in Pontypridd, Wales, United Kingdom, Jones dropped out of school at age 15. He then worked a variety of manual labor jobs and sang in the clubs at night during his teenage years. Later, he would sign with Decca Records in London. After releasing several hit songs, he soon established himself as one of the fine artists in rhythm and blues music. Some of his initial hits included 'It's not Unusual,' 'I'll Never Fall In Love Again,' 'Kiss,' and 'If I Only Knew.'
He had also bagged the 'Grammy Award' for 'Best New Artist' in 1965 and made hits like 'A Boy From Nowhere' (1987). He also released charting albums like The Lead and How to Swing It (1994) and Reload (1999), among many others. In 2008, he released an album titled 24 Hours with many of the self-penned tracks that reflected his spirited and rich life. His popularity reached a new height after releasing his 2010 studio album titled Praise & Blame, which was produced by Ethan Johns. The album was recorded as a wholly live performance at musician Peter Gabriel's recording studio, Real World Studios, in Bath, England. Jones later released the albums Spirit In The Room in 2012 and Long Lost Suitcase in 2015. In the fall of 2015, he teamed up with Rob Brydon to host a two-hour music and comedy special for BBC's charity television program, BBC Children In Need.
On 23 April 2021, he released his 41st studio album Surrounded by Time. The album included his version of a song titled 'I Won't Crumble with You If You Fall' that was inspired by his late wife who kept him grounded and urged him to keep going as she lay in the hospital before her death, as per Jones.
Tom Jones' Wife
Tom Jones married his high school girlfriend, Linda Trenchard, in 1957 when they were 17 years old. The same year they had their first child, Mark. Although Tom repeatedly claimed in his autobiography, 'Over the Top and Back,' about how much he loved his wife, he confessed to having multiple extramarital affairs in real life. Despite Tom's infidelities with other women, Tom and Linda remained dedicated to each other. Unfortunately, Linda died of cancer in 2016.
Among multiple acts of deception by Tom Jones, one was with Katherine Berkery. He had a three-day affair with Berkery, as reported by Daily Mail in 2018, and it resulted in the birth of Jonathan Berkery.
Son Jonathan Berkery
Jonathan Berkery was born in 1987 as a result of Jone's brief romance with Katherine Berkery while on tour in the United States. 
Jonathan would listen to Tom Jones tracks all the time when he was four years old. He would sing along to Jone's songs, namely, 'Delilah' and 'It's Not Unusual,' two of his greatest hits. Katherine also showed him the news about the paternity lawsuit that made international headlines at the time and explained Tom Jones was his father. She further made Jonathan believe that his father was busy performing, and so he couldn't be with them whenever Jonathan asked why he didn't have a father. Jonathan consistently hoped that one day he would reunite with his father. But, when he was 10, Katherine finally made it obvious that his anticipated event would not take place. 
Although Jones fulfilled his financial responsibilities towards Jonathan by paying £1,700-a-month, he refused to provide the emotional support Jonathan always yearned for. As per Jones' 2008 interview quoted in Daily Mail in 2018, Jones said, "It wasn't something I had planned. If I had planned it, I would have done something more than just financially. But it wasn't. I just fell for it. I just fell for the seduction."
Jonathan told Daily Mail in 2013 that he neither met nor received a telephone call, birthday card, or Christmas present from his father and it destroyed his life. He became an angry and rebellious kid in school. As a result, he had to change many schools. He says he needed a father figure so he gravitated towards older bad boys. As per him, sometimes he wanted to meet his father and sometimes he didn't. "It's the same now - I am totally conflicted," he told Daily Mail in 2013.
Because of the rejection from his father, Jonathan's turbulent adolescence quickly plummeted into chaos, taking him to drug addiction and struggling to make a career. He also sold drugs and bought two guns. After being arrested for drug possession, he lived in a shelter and had drug counseling.
Father and Son relationship
Jonathan Jones, who goes by the stage name Jon Jones, is a budding musician who has been seen busking across the United States to his father's successful tunes. Despite his father's £155 million fortune, Jonathan shared with the Daily Mail in 2018 that he slept on a mat in a homeless shelter in New Jersey and would feel fortunate to get a blanket out of the 30 people waiting for the same each night.
Jonathan opened up to The Mirror in July 2018 about his battle with drug addiction. He said, "In 2008 he finally gave an interview acknowledging me but said my mother had tricked him. It wasn't true and it really hurt. I got into drugs – cocaine and ecstasy. I was trying to numb the pain."
He further continued, "I used to fantasize about going to one of his concerts and disrupting it or anonymously auditioning for The Voice and giving him the finger when he swiveled round in his judge's chair. But I've straightened myself out now and mellowed. I just want to see my father before it is too late." He also made an emotional appeal to his father to let him visit him, "before it's too late," Daily Mail reported.
Mother and Son Relationship
Jonathan spent most of his life living with his mother, Berkery. As a teenager, a drug addict Jonathan lived on the streets after he was kicked out of the house by his mother. During that time, he also spent a couple of years in a rehab center after being arrested for drug possession. However, he later returned to live with his mother in Charlotte, North Carolina.
Jonathan's Music Career
Jonathan's music career never flourished despite the serene voice and attractive appearance he acquired from his father. 
"People think I look and sound like a younger version of my dad. I sing all his songs. People stop and stare as soon as I start singing", Jonathan said in an interview with Smooth Radio in 2018. 
He has been living a destitute life for a long time.