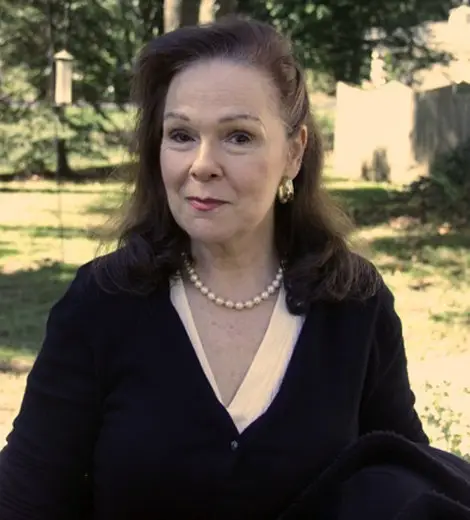 Quick Wiki
Full Name

Karen Lynn Gorney

Occupation

Actress, Singer

Nationality

American

Birthplace

California, USA

Birth Date

Jan 28, 1945

Age

78 Years, 10 Months

Did You Know?

Tavares, a soul group, wrote a love song for Gorney's character, Stephanie, in the movie 'Saturday Night Fever' titled 'More Than a Woman.'
Cast of the movie 'Saturday Night Fever'
Karen Lynn Gorney | Biography
Karen Lynn Gorney's upcoming project 'Pillow Talk' is set to release in 2022
Gorney portrayed Stephanie Mangano in the 1977 movie 'Saturday Night Fever,' alongside John Travolta. It is her and the most significant role to date.
---
Karen Lynn Gorney is an American actress. 
Who is Karen Lynn Gorney?
Karen Lynn Gorney is an actress and singer born on 28 January 1945 in Beverly Hills, California, USA. As of December 2021, she is 76 years old. Karen holds a Bachelor of Fine Arts in Acting and Speech from Carnegie Mellon and a Master of Fine Arts in Acting and Speech from Brandeis University.
Gorney made her film debut in David and Lisa (1962) as a teen resident of a mental health treatment center. Her next feature film appearance was in 1970, with The Magic Garden of Stanley Sweetheart.
Moreover, Gorney portrayed Tara Martin on the soap opera All My Children from 1970 until she quit the project in 1974. She returned to the series for the 1976–1977 season but was fired. Gorney then co-starred alongside John Travolta as Stephanie Mangano in the movie Saturday Night Fever in 1977, her third and the most significant role to date. 
However, Gorney took a break from acting and started managing an art gallery in Manhattan, New York. She returned to acting in the early 1990s and took minor roles in films, such as The Hard Way (1991) and Ripe (1996). Gorney again returned to All My Children in 1995 as a cameo appearance.
Gorney's role in the 1997's biggest box-office hits, Men in Black was one of the uncredited gigs. In the movie, she made a brief vocal appearance as the announcer on the MIB headquarters' futuristic public-address system.
In her theater career, Gorney received critical acclaim in New York City as Mrs. Dandy McCabe in The Field, Sister in Late Night Catechism at St. Lukes, and Miss Ophelia St. Clare in Uncle Tom's Cabin at the Mint Theater. 
In addition to that, Gorney played Friar Laurence in Romeo and Juliet, the title character in Richard III, and the title role again in Henry VI, Part 3.  
Besides her acting and theater career, Gorney is also a singer. She has released three albums, The Dance of the Deadly's (2008), Hot Moonlight! (2018), and Used to Love You Madly (2020). Gorney has also performed at a number of clubs and cafes.
Lynn Gorney is the recipient of the Europen Bravo and People's Choice Awards.
Now
Gorney is still pursuing her career as an actress. She can be seen in the 2020 movies like Marty's Calling and First One In. In 2021, she played Mrs. McKinley in the movie Clifford the Big Red Dog alongside John Cleese, Keenan Thompson, Rosie Perez, and Horatio Sanz.
Her upcoming projects include the movie Pillow Talk, which is set to release in 2022, and a short named The Interview.
Personal Life 
Gorney has been married twice. She married actor Ken Golden for the first time and divorced after six years. Gorney then married Mark Toback in 1995.