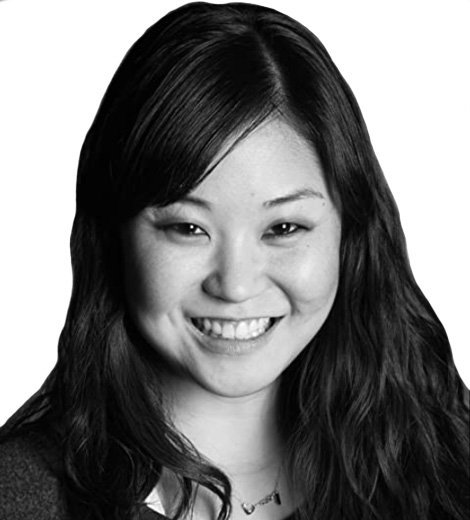 Quick Wiki
Full Name

Julia Hsu

Occupation

HR Professional, Former Actress

Nationality

American

Birthplace

California, USA
Cast of 'Rush hour'
Julia Hsu | Biography 2021
Julia Hsu got an opportunity to star in the 1998 movie 'Rush Hour.' She portrayed a tenacious, intelligent girl and daughter of Chinese Consul, Soon Yung Han. She starred opposite Hong Kong superstar Jackie Chan and American stand-up comedian and actor Chris Tucker. She was just 11 years old when she worked in the movie.
---
Julia Hsu is a Taiwanese actress who rose to prominence for her debut role as Soo-Yung Han in the action comedy film Rush Hour.
Who Is Julia Hsu?
Julia Hsu was born in 1986 in Los Angeles, California. She made her movie debut at the young age of 11 in Rush Hour in 1998. She then featured in the independent short film Three Exits in 2001. 
Fans had mistaken Hsu for an aspiring rapper and Instagram personality in recent years. She had, however, confirmed that it was not her, and she was not interested in rapping and didn't have any ambitions to enter into music.
Hsu left the entertainment industry after two movies, and she currently works as a Senior HR professional.
' Rush Hour'
In 1998, Hsu got an opportunity to play a role in the Hollywood action comedy film Rush Hour. She portrayed Soo Yung Han, opposite Hong Kong superstar Jackie Chan and American stand-up comedian and actor Chris Tucker. She was just 11 years old when she starred in the movie. 
Soo-Yung Han was the Chinese consul's 11-year-old daughter in Los Angeles. While she was on her way to school, singing Mariah Carey's 'Fantasy' in the backseat of a car, she was kidnapped by Hong Kong crime boss Juntao (Tom Wilkinson). Unfortunately, the tenacious young girl proved to be far more than the kidnappers can control, in typical comedy-caper form.
Jackie Chan and Chris Tucker featured as mismatched cops tasked with rescuing a Chinese diplomat's kidnapped daughter played by Hsu. The movie was directed by Brett Ratner and written by Ross LaManna and Jim Kouf.
Rush Hour got both audience and critics' appreciation. The film grossed about $244 million worldwide after its release on 18 September 1998. Because of the film's box office success, two sequels were made: Rush Hour 2 (2001) and Rush Hour 3 (2007). However, Hsu was not a part of both the sequels.
Although Hsu would have been old enough to portray her role as 21-year-old Soo-Yung in Rush Hour 3, the part was recast and played by Chinese actress Zhang Jingchu. 
'Three Exits'
Her second and last movie appearance was as Theresa in the short film Three Exits in 2001. The short movie was directed and written by Selena Chang. Hsu starred alongside Phil Hawn, Cathleen Chin, and Ming Lo in the short film.
The movie depicts Theresa, a young girl who is anxious to speed up the aging process, on a road trip with her parents. 
Julia Hsu's Life after Hollywood 
After two memorable characters, Hsu left the entertainment world and focused on her education. And she had never discussed her decision publicly. 
She earned her bachelor's degree in Business Cinema-Television from the University of Southern California in 2008. After that, she joined UCLA Anderson School of Management and graduated with an MBA in 2014. 
Professional Career 
According to her LinkedIn profile, Hsu had worked in many organizations and had held impressive career positions. After graduation, she had worked as a Marketing/ Publicity Assistant for six months in a marketing group. Then, she had served as a Financial Recruiter in an LA-based company, CarterPierce, LLC, from March 2009 to June 2012.
She then worked as a compensation Intern for a few months. From July 2014 to July 2016, she worked in the HR department with DIRECTV (DTV), a digital television entertainment services provider. Hsu served at two positions in the company: HR Business Partner and HR Rotational Program. 
She then went to work at Hulu, a streaming service that provides live and on-demand TV and movies. She worked here as an HR Business partner- Talent Advisor from July 2016 to October 2018. 
Adding to her impressive resume, she also worked as a Senior HR Business Partner at Snap Inc. for over one year. 
Fan confusions 
The audience had misunderstood Hsu as an aspiring musician and Instagram influencer with the same name in recent years. The Instagram personality had also mentioned in her bio that she was not from Rush Hour. Hsu had also confirmed that it was not her, and she had no intention of pursuing rapping, as the other one does.
Fans had also confused Hsu with another Instagram personality and artist, Jinaci. However, it was not true. Jinaci took to her Instagram to clarify the debate in a post. Sharing a picture that claimed Hsu grew up to be Jinaci, she wrote, "Soo... Rush Hour at this point... Ima needs a royalties, endorsement check, or something. I def upped the views 😭😭😭 yall buggin."