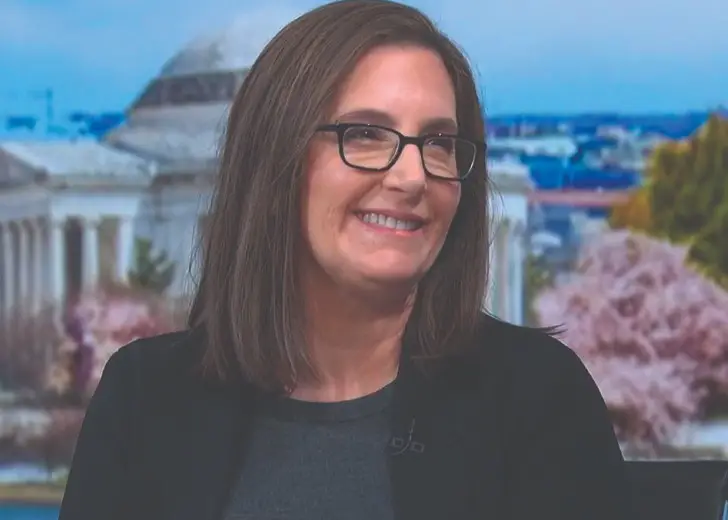 Quick Wiki
Full Name

Joyce Alene White

Nickname

Joyce Vance

Birth Date

Jul 22, 1960

Age

63 Years, 2 Months

Nationality

American

Birthplace

St. George, Utah, SUA

Zodiac Sign

Cancer

University

University of Virginia School of Law 

Education

Juris Doctor

Relationship Status

Married

Husband

Judge Robert Vance Jr.
Former U.S. State Attorney Of Northern Alabama District
Joyce Vance | Biography
Joyce Vance is a legal analyst at MSNBC who has been giving commentary on the Muller Investigation conducted against former President Donald Trump. 
---
Who is Joyce Vance?
Joyce Vance is a former lawyer turned federal prosecutor. Alongside MSNBC, she is also a Visiting Lecturer in Law at the University of Alabama School of Law. 
Joyce Alene White was born on 22 July 1960 in St. George, Utah. She was raised on the outskirts of Los Angeles. She studied B.A. at the Bates College in Lewiston, Maine graduating in 1982. Then in 1985, she received her Juris Doctor from the University of Virginia School of Law. 
After that, she started her litigation career working as an associate at Bradley, Arant, Rose & White. She also worked at a Birmingham law firm and later chose to serve as a federal prosecutor. 
Eventually, in 2009, Vance was appointed as the U.S. State Attorney for Northern Alabama during the Obama administration. She initially began working at the Attorney's office in 1991 as an assistant attorney of the criminal division. And before being appointed, she was working as a Chief of the Appellate Division. She was one of the first people President Barak Obama chose among six state attorneys to change prior leadership in the U.S. attorney offices. 
Also Read About - Laura Coates - Husband, Kids, CNN, Age & Married
Vance worked as the State Attorney for over seven years, leaving in 2017. Subsequently, she began working as a Distinguished Professor of the Law from Practice at the University of Alabama School of Law. Then in 2018, Vance signed a contract with MSNBC as a Legal Analyst. Since then, she has provided a simplified legal analysis of the Mueller Investigation and other political news. 
MSNBC
In 2017, the FBI and Special Prosecutor Robert Mueller led a Special Counsel Investigation. The team was made to find any Russian interference during the 2016 United States election, which appointed Donald Trump as the President of America. 
The investigation went on till 2019, and it uncovered crucial and astonishing information regarding the foul play and legal ignorance that occurred during the election. Moreover, during the investigation, media coverage and legal commentary regarding the implications of the legal omissions increased on the news and other networking channels.
An MSNBC producer told the Politico Paper that networks were hiring exclusive legal analysts who have served at the public level of the government to explain to the people the findings of the investigation. And one of the analysts appointed by MSNBC was Joyce Vance. 
As Vance had served at private, public, and federal levels, her opinion was comparatively valued in the media. However, she told the Politico paper that media coverage was a part of public service from her position, as most expect former officials like her to retire as professors. 
She quoted, "As a former U.S. attorney, you think you're supposed to quietly fade into private practice. I consider this a form of ongoing public service."
Furthermore, after the end of the investigation, Vance continued giving occasional commentaries on MSNBC regarding other legal and political topics. 
Did Joyce Vance get a makeover?
On 11 November 2020, Vance asked Twitter about the rotator cuff surgery. She wrote, "Is there a rotator cuff surgery Twitter?"
In the tweet, Vance also informed that she was about to undergo the rotator cuff surgery, and even though she could recover early, she wanted some suggestions on sleeping better on the first few nights. 
"I'm having rotator cuff surgery Monday & although I'm one of those people who bounces back fast (& I have a great P.T.), I'd love your advice for making sleeping more comfortable the first few nights & getting a jump on recovery," she added. 
After that, her viewers deemed that she was about to have a makeover. But she went through the surgery to repair a torn tendon which can form a cuff on the shoulder. 
Is Cyrus Vance related to Joyce Vance?
Cyrus Vance Jr. is the District Attorney for the State of New York. Many assumed that Cyrus Vance was related to Joyce Vance, as Cyrus's father, Cyrus Vance Sr., was also a U.S. State Attorney during the Jimmy Carter administration. 
However, they are unrelated, and the misconception arose from their same last name and similarities in their legal background. 
Husband and Family
Vance is married to Judge Robert Vance Jr. of the Jefferson County Circuit Court. Robert previously also ran for the position of Supreme Court of Alabama. They have four children. Among them, her daughter also went to law school.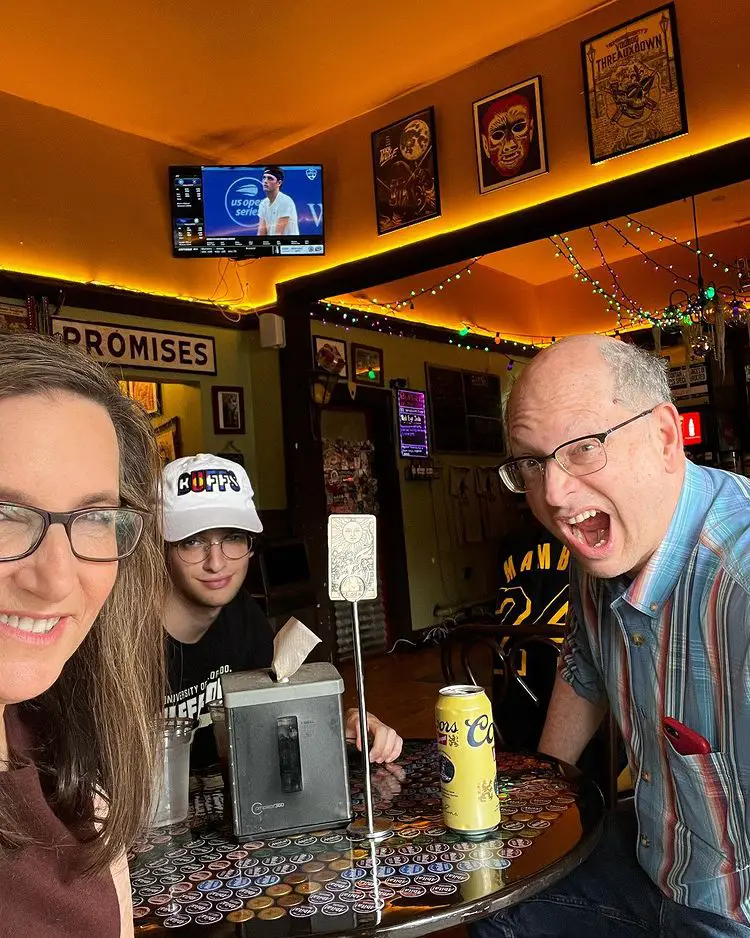 Robert, also known as Bob Vance, is the son of Judge Roberts Vance Sr., a United States Court of Appeals for the Eleventh Circuit justice who was assassinated in 1989 by serial bomber Walter Moody.