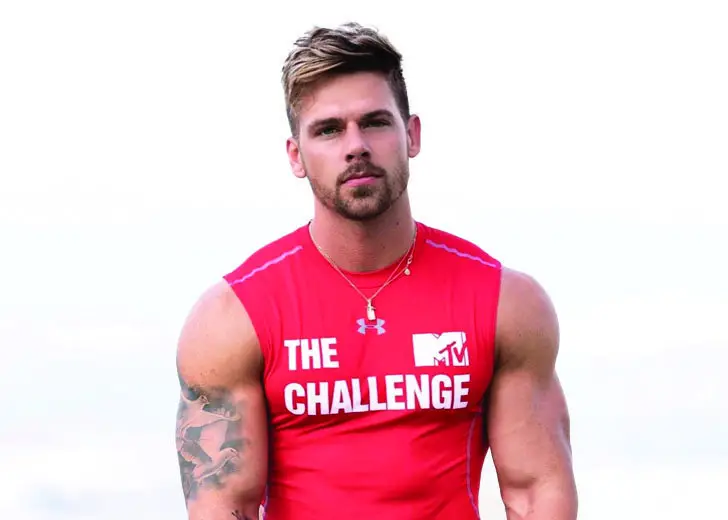 Quick Wiki
Full Name

Joss Mooney

Birth Date

Jan 09, 1987

Age

36 Years, 8 Months

Nationality

British

Birthplace

England

Occupation

Fitness Trainer and Reality Star

Height

5 Feet 11 Inches

Net Worth

Not Disclosed
Television Personality of 'Ex On The Beach'
Joss Mooney | Biography
Founder of JM Transformers
Joss Mooney is a personal trainer and professional model known for his fitness brand, JM Transformers. 
---
Who is Joss Mooney?
Joss Mooney was born on 9 January 1987 in England. He was raised in the countryside, where he played rugby during high school. He loved sports and training in the gym, which attracted him to the profession of a trainer. 
Later he traveled around the world and attained the qualifications of a trainer. Eventually, he settled in London to embark on his professional career. 
"I have been passionate about health and fitness for as long as I can remember, and it has shaped my life choices to get me where I am today," Mooney explained his love for fitness on his website jossmooney.com. 
As of 2022, he founded his fitness company, JM Transformers, where he provides customized exercises and meal plans. In addition, he is also a fitness model and co-owner of the clothing label LAB3L. 
In 2014, he appeared on the MTV reality show Ex On The Beach. After that, in 2018, he was on Good Morning Lala Land, and from 2018 to 2019, he was on The Challenge. 
"Working together with my clients, I focus on bringing together a new mindset of positivity and determination which will help achieve your training goals," Mooney expressed his enthusiasm about his work. 
Joss Mooney's Girlfriends and Tattoos
While on the show Ex On The Beach, Mooney revealed that he dated co-actor Talitha Minnis. After they broke up, she started dating former footballer Ashley Cain. 
However, he wanted to win her back and confessed on the show that he was waiting for her to come back. "She's with the wrong guy doing the wrong thing. I'm here to get her on her own, sort her out and save the day."
Also Read About - Andy Speer - Age, Fitness Trainer, Son, Wife, New Girlfriend
After that, he dated Olvia Walsh and also Kayleigh Morris. Then, in 2019, Mooney returned to the show, where he also revealed being with television personality Vicky Pattison.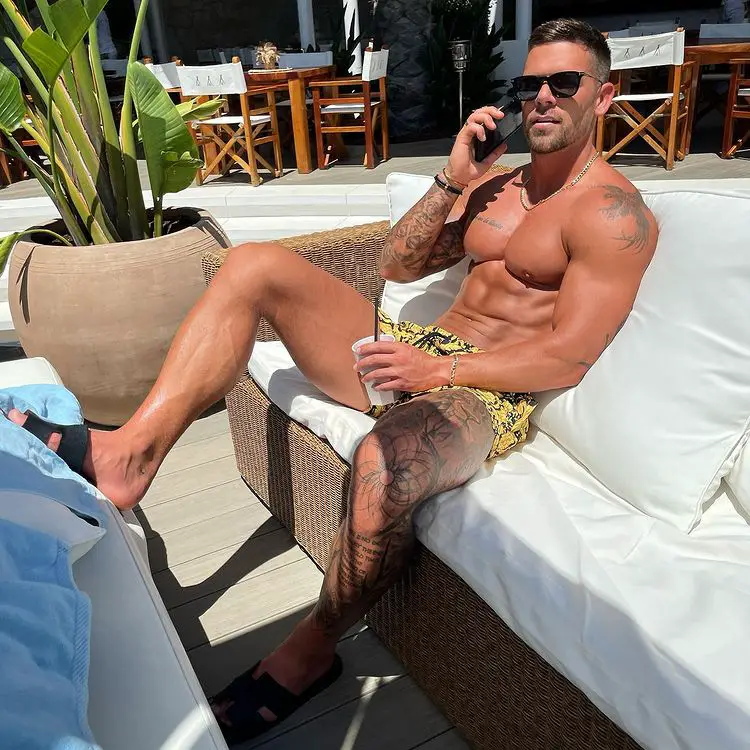 Besides his fitness and television appearances, Mooney is known for his body tattoos. He has them on his right arm, left leg, and also scattered on his back. 
Some of his television fans also speculated that he was gay or he was married to a wife. However, he has not confirmed that information and his sexuality.