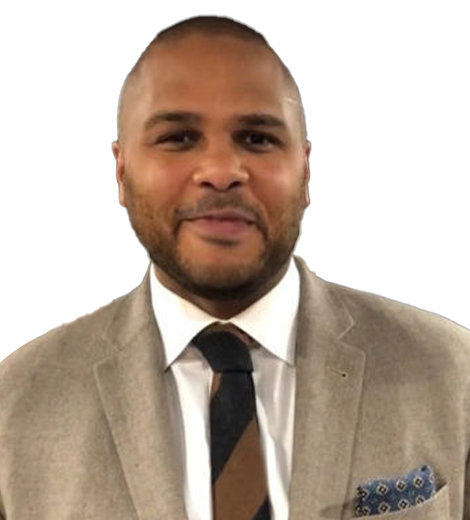 Quick Wiki
Full Name

Jordan Cornette

Occupation

Host, Commentator, Basketball Analyst

Nationality

American

Birthplace

Ohio, USA

Birth Date

Mar 31, 1983

Age

40 Years, 8 Months
Quotes
"We wanted to sell that this is a thing. And the first show we did on ESPN Radio was really awkward. When we finished, she was annoyed and I was annoyed because I knew it wasn't good. She asked me why I was so tense. I wanted the world to see her the way I see her for the talent I know she is. I micromanaged my wife and it was the dumbest thing ever. I was driving the show and was limiting her ability and we finished. I told her that I totally screwed this thing up. I don't know why I did that."
Co- host at ESPN, Basketball Analyst
Jordan Cornette | Biography
Jordan Cornette joined ESPN as a co-host in 2017. At ESPN, he helped launch another channel ACCN, in which he hosts the channel's signature program, 'The Huddle,' and 'All ACC.' He also co-hosts ESPN Radio's 'GameDay,' along with his wife, Shae Peppler, a TV and Radio Host. They made history at ESPN, becoming the first married couple to host a show together.
---
Jordan Cornette is a Co-host at ESPN.
Who is Jordan Cornette?
A former Notre Dame collegiate basketball player, Jordan Cornette currently pursues a broadcasting career. He is the co-host for several shows at the US-based sports network, ESPN. 
Cornette is married to TV, Radio host Shae Peppler. The duo has made history in the network to become the first married couple to host an ESPN Radio show, GameDay.
Early Life and Education
Cornette was born in Cincinnati, Ohio, on 31 March 1983. He attended St. Xavier High School in Louisville, Kentucky, and is an alumnus of the University of Notre Dame. Cornette played basketball for the Notre Dame Basketball team between 2001 and 2005.
Jordan Cornette's older brother, Joel Cornette, was also a collegiate basketball player who had played for Butler University. Unfortunately, Joel died of coronary atherosclerosis.
Career as a player
From 2001 to 2005, Jordan Cornette was a member of the men's Basketball team Notre Dame Fighting Irish. He was a forward in the game. In his four-year career, Jordan appeared in 126 games, averaging 22.7 minutes per game. In all, his field goal percentage, or the ratio of successful shots to attempted shots, was.368. His average points per game were 3.9, with 4.5 total rebounds per game. In four seasons, he had 2.3 personal fouls, which is defined as an offense that violates the game's rules. Furthermore, he had a win share of 8.2. 
Broadcast Career
Cornette joined the Big Ten Network in 2007 as Notre Dame Basketball Color Commentator. Between 2007 and 2013, he took up various positions and responsibilities as a Producer, Segment Host, Feature Producer, and Field Producer at the network. From 2013 to 2017, he worked as an on-air personality and Lead Studio College Basketball Analyst. 
He even worked at the CBS Corporation for three years, from 2015 and 2018, as the College Basketball Analyst. Cornette also worked as the host of The Jam, a local morning news program of WCIU-TV, from 2017 to 2019. With all these switchovers, Cornette still continues to work as Notre Dame Basketball Color Commentator at the University of Notre Dame since 2007. 
He joined as a Co-Host at ESPN in February 2017. At ESPN, he started as a College Basketball Analyst. In 2019, Cornette assisted in the development of ACCN, an ESPN-owned channel. At ACCN, Cornetto hosts the channel's signature football studio program, The Huddle every Saturday, and the nightly news and information show, All ACC, throughout the football season. 
Cornette is also a co-host for ESPN Radio's Spain and Company, in addition to his given roles at ACCN. During the football season, he co-hosts ESPN's Radio show, GameDay, along with his wife Shae every Sunday.
Personal Life
Cornette is married to TV and Radio Host Shae Peppler. After a few years of dating, the couple got married in 2019. They initially met in Chicago while working at the stadium and doing substitute appearances on ESPN 1000. 
The couple created history with their ESPN Radio program, GameDay. They were the first married pair to host a show on ESPN. "Shae has made such a great partner in life, a similar result in radio is only logical," Jordan shared with ESPN Front Row in 2020. 
"Sports permeate our house on a typical Sunday, why not bring those sports debates, spousal debates, etc. to the airwaves. I look forward to having an audience mediate our marital disagreements along the way", he continued.
The couple relies on a principle to safeguard their marriage that goes on like, 'No one goes angry to bed furious and no one goes angry to broadcast.'