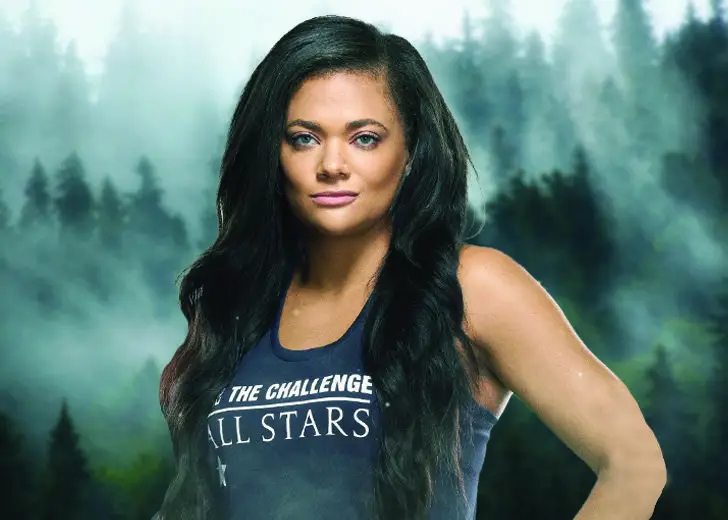 Quick Wiki
Full Name

Jonna Mannion

Birth Date

Nov 10, 1988

Age

34 Years, 10 Months

Birthplace

Arizona

Occupation

Actress and Reality Star

Relationship Status

Married

Husband

Kevin

Son

Cal Wayne Stephens

Daughter

Naleigh
Actress and Reality Star
Jonna Mannion | Biography
Cast of The Challenge
Jonna Mannion is an Arizona-native TV personality best recognized for appearing as a contestant on the reality shows The Challenge.
---
Who is Jonna Mannion?
Jonna Mannion is an actress, reality star, and dancer. She has recently gained high TV and internet fame after coming out as the winner of the reality TV show The Challenge: All-Stars season 2 in 2021.
Mannion was born on 10 November 1988 in Tucson, Arizona. As of 2022, her age is 33  years. There is no information about her biological parents in authentic online sources. However, from the age of four, she grew up in a religious home, and later at the age of nine, she was adopted by a social worker. 
Mannion started her TV career at an early age. At only 13 years old, she got a chance to play on a children's reality TV show, Endurance. The show was broadcasted on Discovery Kids Cable Network in America in 2002. In addition, she has also appeared on several reality shows like The Real World: Cancun(2009), Rehab: Party at the Hard Rock Hotel(2010), and several seasons of the show The Challenge. Further, she featured as a dancer in the music video 'La La La' of the popular electronic music band LMFAO.
As an actress, Mannion holds credit for appearing in 8 TV series and a music video. 
Is Jonna Mannion married?
Jonna Mannion is married to her husband, Kevin. Unfortunately, he has not disclosed her marriage date and when they started dating. However, the couple is currently parenting their two babies together from their marriage.
According to a post, dated 11 August 2016 on her Instagram handle @jonnamannion, Mannion and her husband welcomed their first baby daughter, Naleigh, on 3 August 2016. Later after four years, on 10 June 2020, the couple again became parents to their son, Cal Wayne Stephens. Recently, on 14 May 2022, she shared a beautiful family picture on her Instagram.
Similarly, she also has several posts on it that feature her husband, daughter, and son.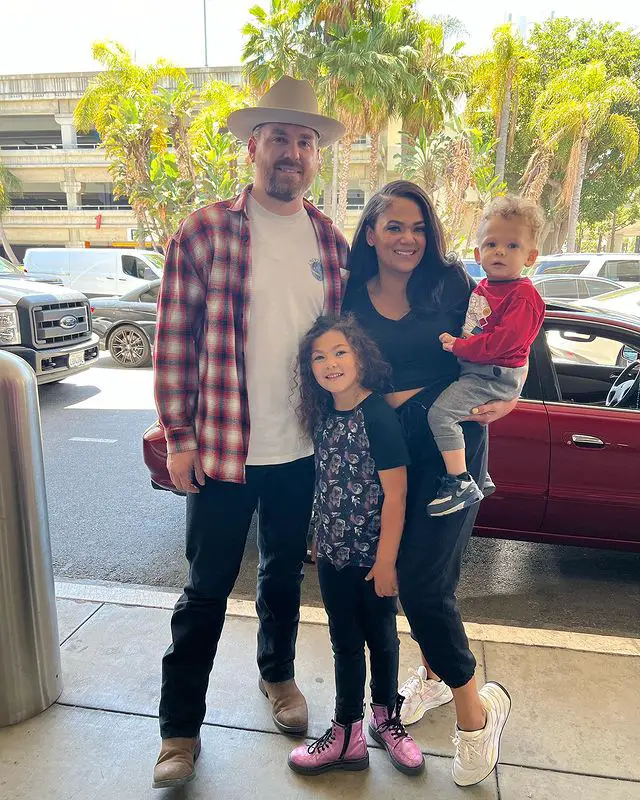 The Challenge
The Challenge is an American reality competition TV show that first premiered on MTV on 1 June 1998. The reality show is a sequel to two similar reality shows, The Real World and Road Rules. In the front, the participating contestants from different origins are divided into several teams and given multiple tasks and missions. Following the tasks, the participants compete to win prizes and advance in the game. At the same time, those who cannot do so are voted out of the event. Mannion first appeared as a contestant in the 26th edition of the show The Challenge in January 2015. From 2011 to 2015, she was part of the show for 45 episodes. Further, she also recently appeared on the show The Challenge: All-Stars in 2021. In the same year, she won the second season of the show.
Recently, Mannion also appeared on 8 episodes of the third season of the show that took place in May 2021.
Salary and Net Worth in 2022
As of now, Mannion has not announced her salary and net worth to the media. However, she makes her living with TV shows and music videos. She also recently won $500,000 as the winner of The Challenge: All-stars season 2 in 2021.