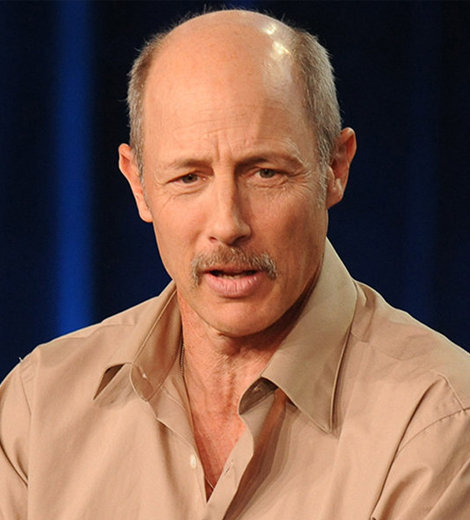 Quick Wiki
Full Name

Jonathan Francis Gries

Occupation

Actor

Nationality

American

Birthplace

California, USA

Birth Date

Jun 17, 1957

Age

66 Years, 3 Months
Cast of the movie 'Napoleon Dynamite'
Jon Gries | Biography
Jon Gries played the role of Uncle Rico, who looked after Napoleon and his brother Kip in the 2004 movie 'Napoleon Dynamite'
Gries took a break for a decade after his first appearance in the 1967 movie 'Will Penny,' before returning to acting full-time. He played Horace and was just 11.
---
Jon Gries is a well-known American actor best known for his role as Uncle Rico in the film Napoleon Dynamite.
Who is Jon Gries?
Jon Gries is an American writer, director, and actor. 
Jon Gries, birth name, Jonathan Francis Gries, was born on 17 June 1957 in Glendale, California, USA. His father, Tom Gries, is a director. Jon has a sister, Cary Gries, who is an actress.
Gries played Shawn McDermott in the television series Martin from 1992 to 1994. From 1996 to 2000, he played Broots in the TV series The Pretender. Jon can also be seen in the 1999 movie Twin Falls Idaho. Gries also directed and produced the 2010 film Pickin' & Grinnin'. 
Second Coming, Jackpot, and Northfolk.
Movies and TV shows
In 1967, Gries made his film debut as Horace in the movie Will Penny when he was 11. However, after this appearance, he remained away from the camera for a decade.
Then in 1976, Gries made a comeback with a guest role in the movie Born of Water. In the subsequent years, he appeared in many other notable movies like Real Genius in 1985, Terrorvision, and Running Scared in 1986. Gries has also appeared as the werewolf in The Monster Squad (1987) and Fright Night II (1988). 
From 1990 to 2001, Gries appeared in a number of movies, including The Grifters (1990), Ed and His Dead Mother (1993), Get Shorty (1995), The Beatnicks (1996), The Maze (1997), Casualties (1997), Mitzi & Joe (1997), and Men in Black (1997).
He played Casey in the Taken franchise movies, including Taken (2008), Taken 2 (2012), and Taken 3 (2014). His most recent movies include 3 Days with Dad (2019), Wish Upon a Unicorn (2020), and Not Quite College (2021). 
In addition to starring in movies, Gries appeared in recurring roles on the television shows like Beverly Hills, 90210 (1994), Chicago Hopes (1995), Seinfeld (1995-1998), and The Pretender (1996-2000).
In 2002, Gries made an appearance in season 2 of series 24 as Joseph Wald, an American terrorist. In 2007, Gries portrayed Roger Linus on one of the most popular television shows, Lost.
In the TV Show Supernatural, Gries played Martin in the episodes Citizen Fang' (2012), 'Hello, Cruel World' (2011), and 'Sam, Interrupted' (2010). His recent appearance was in the 2021 series The White Lotus.
'Napoleon Dynamite'
Napoleon Dynamite was released in 2004 and received a lot of appreciation from critics and audiences. With the original budget of $400,000 budget, the film went on to gross over $46 million worldwide and launched the career of its stars.
In the movie, Gries played the role of Uncle Rico, who looked after Napoleon and his brother Kip. Rico captured some of the film's most hilarious moments.
Personal Life
Gries has never seen dating anyone. However, he expressed his feelings for Andrea Parker, an American television actress, but she did not reply.
Net Worth
According to Celebrity Net Worth, Gries has a net worth of $2 million as of 2021. Gries' primary source of income is through his career as an actor.