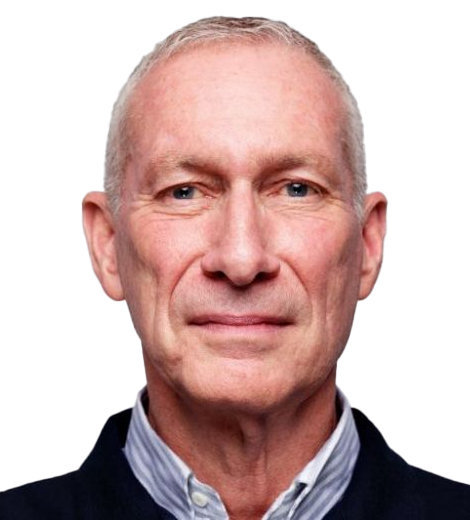 Quick Wiki
Full Name

John Skipper

Occupation

Television executive

Nationality

American

Birthplace

North Carolina, U.S.

Birth Date

Dec 19, 1955

Age

67 Years, 11 Months
Meadowlark Media Co-founder and Chief Executive Officer
John Skipper | Biography
Former ESPN President and Former Chief Executive Chairman of British Sports Media Company DAZN Group 
In 2021, Skipper announced that Meadowlark Media had received $12.6 million in Series A funding. The company is also producing a podcast for the BBC series Sport's Strangest Crimes.
---
John Skipper is a former ESPN president and former Chief Executive of British sports media company DAZN Group. 
In 2021, he launched a media company, Meadowlark Media, with the former ESPN star Dan Le Batard.
Who is John Skipper?
Meadowlark Media co-founder and chief executive officer, John Skipper was born and raised in North Carolina. After graduating college from the University of North Carolina at Chapel Hill, he moved to New York in the late 1970s to experience the life of a city.
In New York, he completed his master's degree from Columbia University Graduate School of Arts and Sciences and went on to work for Rolling Stone Magazine.
Subsequently, he went on to work for other publishing houses such as US Weekly and SPIN Magazine. 
In 1997, he was working as senior vice president of the Walt Disney Publishing Group when he was transferred to ESPN Magazine and appointed as the senior vice president and the general manager of ESPN Magazine. Eventually, in 2005 he was promoted to executive vice president and then president in 2012.
However, he resigned from his position as the president in 2017 due to substance abuse problems. Then, after receiving a year of therapy and treatment, he joined the DAZN group as the Executive Chairman in 2018. In March 2021, Skipper was replaced by Kevin Mayer in the role. With the exit, he now only remains in the media network on the Board of Directors and as an advisor.
Early Bio and Education
Skipper was born in 1955 in a small town in North Carolina. He grew up playing sports and loving music. He played football and basketball in his middle school. He soon moved on to grow out his hair and listening to rock music.
Skipper completed his bachelor's degree from the University of North Carolina at Chapel Hill, majoring in English literature. After college, he moved to New York in the late 1970s to experience the life of a city.
In New York, he enrolled at the Columbia University Graduate School of Arts and Sciences and finished his Mater's degree in English Literature.
Early Career
Right after graduating from Columbia, Skipper was hired by Rolling Stone Magazine. There, he worked as a secretary in the magazine's subscriptions department.
After that, he also worked for the US Weekly Magazine and the SPIN Magazine for some time. He was working as the senior vice president of the Walt Disney Publishing Group when in 1997, he was transferred to ESPN Magazine.
Disney had acquired ESPN in 1996, and it got rebranded.
ESPN
Skipper was positioned as the senior vice president and the general manager of the newly acquired ESPN Magazine at ESPN.
Recalling his career shift from publishing daily magazines to a sports magazine, Skipper shared to Sportspromedia, "I was in the publishing business with The Walt Disney Company when they bought ABC CapCities, which owned ESPN, and they moved me over to start ESPN The Magazine. So I didn't have in mind to have a career in sports media. It was opportunistic and serendipitous.
He added, "And then, I guess you would say, it turned out to be serendipitous and opportunistic that I pursued a more revolutionary, disruptive career at this point in my life."
Then in 2005, he was promoted to executive vice president, making him in charge of content control of ESPN. He was responsible for the conception, programming, and production of ESPN content across all platforms.
Skipper then assisted in the negotiations of significant agreements of the ESPN with the National Football League, the National Basketball Association, Major League Baseball, FIFA, the Masters, British Open, U.S. Tennis Association, Wimbledon, and numerous college leagues, notably in the Atlantic Coast Conference.
Also, under his leadership, the network released a range of unique content, including the ESPN Films' sports documentary series.
Eventually, in 2012 he became the president of the ESPN Network and the co-chairman of Disney Media Networks. With that, he became in charge of eight US television networks, five high-definition services, a 3D TV network, 48 foreign networks, 13 SportsCenter international editions, 18 websites, 750 radio affiliates, and the world's largest mobile sports business network ESPN possessed.
Leaving ESPN and Substance Abuse
However, in 2017, Skipper resigned from the position of ESPN's president, citing substance abuse as the reason behind it.
In an exclusive interview with the Hollywood Reporter, he disclosed about his previous cocaine "abuse." He revealed that he had normalized his cocaine use in the first ten years at The Rolling Stone due to his perspective that the "recreational drugs were recreational, that they weren't dangerous. That they could be used without repercussions."
Although he said he was not addictive, Skipper revealed that he continued his indulgence even after leaving Rolling Stone.
In addition, Skipper also said that he had never let his substance abuse create problems with his professional career. He confessed to using it during the weekends, infrequently making him miss flights and appointments but never used it while working.
Assuring his professional stance, he said, "At ESPN I did not use at work, nor with anyone at work, or with anyone I did business with. I never allowed it to interfere with my work, other than a missed plane and a few canceled morning appointments. I've never been a daily user. My use over the past two decades has, in fact, been quite infrequent. I judge that I did a very good job and that it did not get in the way of my work. I worked hard, I worked smart. I worked all the time."
And finally, Skipper revealed that one of the dealers he bought from tried to threaten him, which eventually led him to clear his conscience.
After resigning from ESPN in 2017, Skipper enrolled himself in a treatment center and also received therapy sessions. "I thought the best thing to do was to take the time to check myself into a facility, and I was able to understand a bit more about substance use and to think about how it intersected with my life," he said. "Therapy isn't easy, particularly for a Southerner tightly wound with traditional values. I have not necessarily been comfortable reflecting and being self-reflective."
Barstool Sports
Skipper terminated the late-night talk show Barstool Van Talk, a then-broadcast by ESPN network in October 2017 whilst his work period as the president of ESPN. The chat program, which took place in a van dubbed Vanny Woodhead, featured original shorts and interviews. But, because of its affiliation with Barstool Sports, a sports website known for its straightforward and controversial commentary, the show sparked controversy for ESPN when it was first announced.
"While we had approval on the content of the show, I erred in assuming we could distance our efforts from the Barstool site and its content," Skipper said in a statement explaining the decision.
Meanwhile, following Skipper's announcement of his departure as president of ESPN in 2017, Dave Portnoy, the founder of Barstool Sports, took advantage of the situation to express his reprisal. He burst champagne shortly after learning of Skipper's resignation from ESPN.
"It is a huge victory for us, I love watching my enemies go down," Portnoy exclaimed, thrilled. "They say it's substance abuse, that stinks for him, but it's probably a cop-out, Portnoy shared to The Warp.
Retaliating to Skipper's past decision to end ESPN's affiliation with Barstool Sports, Portnoy made more remarks regarding the matter
"ESPN needed us more than we needed them," Portnoy told The Wrap in 2017. "Everybody is saying, 'ESPN is not cool, no one is paying attention to ESPN, they're all paying attention to the Barstools of the world.' Why? Because we're authentic."
DAZN Group
Dazn Group is a sports media organization that distributes sports-related content and news. It was established on 25 July 2007. Skipper joined the company in May 2018.
At Dazn, Skipper is a member of the DAZN Group Board of Directors and a strategic consultant to the company. He was formerly the Executive Chairman of the DAZN Group and led DAZN's global debut in over 200 countries worldwide.
 According to a news story published by Deadline in 2021, Kevin Mayer, a figure who was instrumental in the successful launch of Disney+, took over as DAZN chairman from Skipper.
Meadowlark Media
Former ESPN president Skipper and Dan Le Batard, a radio and podcast broadcaster, are the founders of Meadowlark Media, an independent multimedia business. They actualized the comany to compete against conventional media powerhouses in the sports-content market. Additionally, writer-producer Michael Schur (Parks & Recreation, The Good Place) and former ESPN anchor Jemele Hill are among the company's consultants from the media and entertainment realms. 
Meadowlark's initiatives have so far been audio-based, but Skipper informed The Hollywood Reporter in August 2021 that they were set to execute ideas for video projects ranging from documentary to impromptu interaction to other genres. TThe multimedia firm intended to start with sports, focusing on individual producers. 
Podcast and Other Opportunites
The company's inaugural project was a podcast starring Hank Azaria as Jim Brockmire from the comedy series Brockmire (2017-2020). Azaria performed interviews with real-life celebrities such as Ben Stiller and Joe Buck for the podcast, portraying the foul-mouthed baseball broadcaster Jim Brockmire's character on Brockmire.
Similarly, the BBC has contracted Meadowlark to invent a fresh podcast for the series Sport's Strangest Crimes. This eight-episode podcast series is set to premiere in February 2022 according to an editorial published by The Hollywood Reporter in 2021. The podcast will feature the story of Anthony Curcio, an athlete who was also involved in "one of the most elaborate heists in US history." Carl Scott, Meadowlark's head of audio, will be in charge of the project.
In addition, on 28 April 2021, USA Today released an article on Meadowlark Media's distribution and sponsorship partnership with DraftKings, a gambling/daily fantasy staple. Later, it was revealed that Meadowlark will get $50 million from the partnership over three years as per the deal, according to The Wall Street Journal. Alongside the initiatives already in the works, the two firms will jointly distribute The Dan Le Batard Show with Stugotz through audio, television, digital, and social platforms.
In April 2021, Skipper also announced a $12.6 million Series A fundraising round in early April. 
Awards and Recognitions
Skipper was nominated for the 2011 Primetime 'Emmy Awards' in the category of 'Outstanding Nonfiction Series' and the 2011 'International Documentary Association Award' in the category of 'Best Continuing Series' for the documentary series 30 for 30, which aired in 2009. He had previously won the 2010 International Documentary Association Award for 30 for 30 in the category 'Continuing Series.'
Personal Life
Skipper got married to Jessica Skipper in 1984. They have two sons, Nicholas and Clay.
As of now, Skipper is rumored to be dating entrepreneur Carmen Busquets. Both the personalities have their social media handles updated with appreciation posts for one other.
On 9 July 2020, Skipper shared a news article about Busquets which was published by Vogue UK, and wrote, "So proud of the talented Carmen Busquets. Creating this impact fund will do great things for BAME designers, businesses, and up-and-coming talent" as a caption.
Busquet also uploaded an acknowledgment post to Skipper on 22 January 2019 for his successful deal with the Mexican boxer Canelo Alvarez. The caption read, "Former ESPN president John Skipper, who gained a reputation for promoting inclusivity in sports, has accomplished an impressive feat with his new start-up, (daznglobal): signing Mexican boxer Canelo Alvarez to a $365 million agreement for the right to broadcast his next 11 fights."
Did You Know?
According to Celebritynetworth, John Skipper's estimated net worth is $20 million and he earns an annual income of $8 million, as of 2 September 2021.