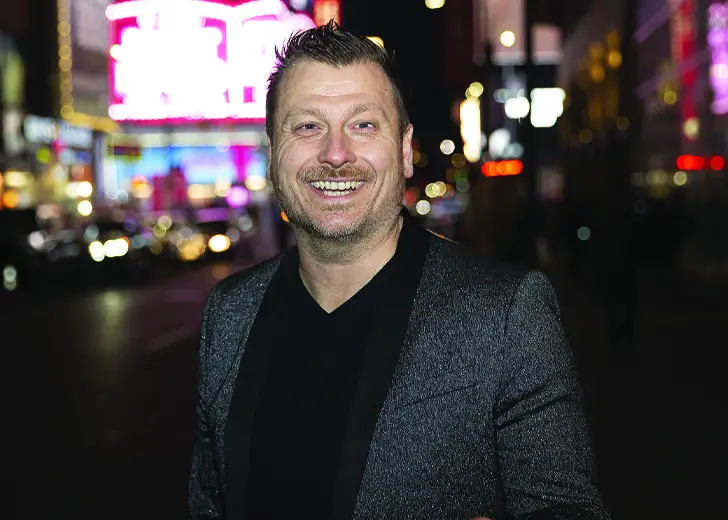 Quick Wiki
Full Name

Jimmy Failla

Nationality

American

Occupation

Radio Host at Fox News Media

Relationship Status

Married

Wife

Jenny

Net Worth

Undisclosed

Son

Lincoln
Radio Host at Fox News Media
Jimmy Failla | Biography
Host of 'Fox Across America'
Jimmy Failla is a radio host and author. He is best known for hosting the Fox News Radio show 'Fox Across America' since March 2020.
---
Jimmy Failla is a radio host and author. He is best known for hosting the Fox News Radio show Fox Across America since March 2020.
Who is Jimmy Failla?
Jimmy Failla is a renowned American radio journalist, author, and columnist. He has primarily earned nationwide fame as the host of the Fox News Radio's show, Fox Across America. He has also previously hosted another radio show, Off the Meter with Jimmy Failla on Radio Public from September 2010 to December 2015.
At present, Failla is stationed at Fox News Media in New York as their radio host. He joined the radio network in March 2020 and is still contributing his voice to the channel. 
Alongside hosting radio shows, Failla also works full-time as a writer. He currently holds the position of a head writer at A-List Comedy, New York. He writes topical humor and provides comedy audio bits which in turn are relayed to over 200 radio stations in the country. 
Failla was also the head writer at Fox Business Network's Kennedy Show, where he worked for around three years, from March 2017 to March 2020. Similarly, from September 2015 to March 2020, he worked as a columnist at the American online magazine TheFederalist.com. There, he wrote humorous columns primarily based on sports and culture.
Furthermore, Failla is also the author of the book 'Follow That Car!: A Cabbie's Guide to Conquering Fears, Achieving Dreams, and Finding a Public Restroom.' He released it in March 2014 and is based on his real-life experience of driving a cab for more than two years, i.e., from January 2008 to June 2010.
Is Jimmy Failla Married?
The Fox News radio host, Failla, has been married to his wife Jenny for a long time. The pair also share a son named Lincoln. On 2020 Christmas, i.e., on 25 December 2020, he shared a beautiful family picture with his wife and son on his Instagram handle @jimfailla. He wrote,
"Merry Christmas from my mom's house! Shown here are me, Jenny, and our designated driver, Lincoln. Gonna be a wild one in Levittown!"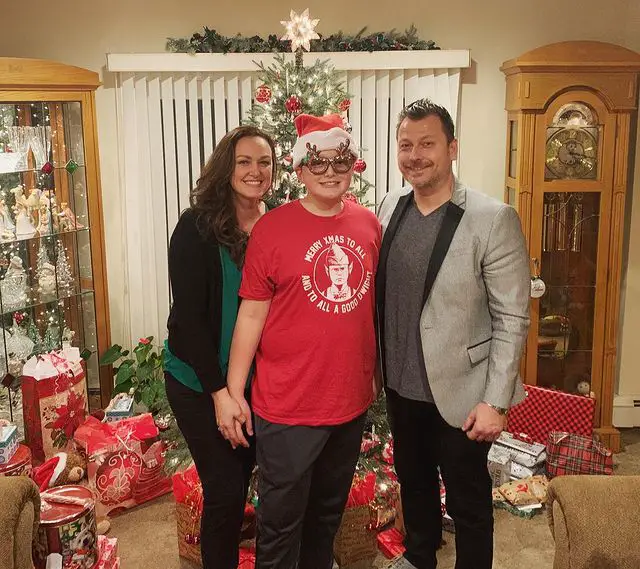 Unfortunately, Failla has not shared any details about Jenny with the media. He has also kept his wedding date information a secret from the public eye. 
Is Jimmy Failla Gay?
Failla is married to a woman and has a son. Thus, he is not gay. However, he regularly uses his social media platform, especially his Twitter handle, to speak for the gay community and support them. 
On 26 June 2015, Failla congratulated the entire LGBTQ community via a tweet when the US Supreme Court granted same sex marriage in all the US States. He wrote, "Gay people: I would congratulate you but I'm married and I know what you just got yourselves into."