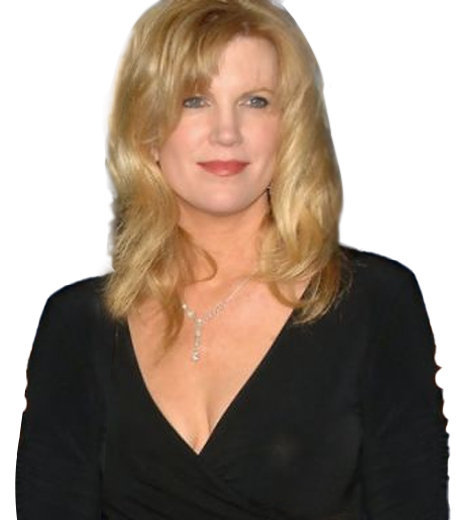 Quick Wiki
Full Name

Jill Diven

Nationality

American

Birth Date

1964

Occupation

Former Waitress
Ex-wife of Actor Brad Garrett
Jill Diven | Biography
Garrett had agreed to pay alimony of $35,000 per month until 31 December 2018 under certain conditions
Jill Diven got married to actor Brad Garrett in 1999. Brad Garrett is well known for his role as Robert Barone in the comedy series 'Everybody Loves Raymond,' (1996-2005). Garrett proposed to his then-girlfriend Diven on the set of 'Everybody Loves Raymond,' in 1998. After seven years of marriage, the couple legally divorced in 2006 and share the custody of their son and daughter.
---
Jill Diven is the ex-wife of actor Brad Garrett, who starred in the sitcom 'Everybody Loves Raymond.'
Who is Jill Diven?
Jill Diven is popularly recognized as the ex-wife of Brad Garrett, an actor who starred as Robert Barone in the sitcom Everybody Loves Raymond (1996-2005). The couple split because of extreme indifferences from both parties.
The couple has two children, and they share joint custody of caring for the children.
Age 
Diven was born around 1964 and is 57 years old as of 2021. Besides this, there isn't much information regarding her early life or academic credits. 
Career
Diven used to work as a cocktail waitress in Las Vegas, and that is where she met her ex-husband Brad Garrett.
Brad Garrett's Comedy Career
Garrett began his career as a stand-up comedian, but as time passed, he shifted his focus to the realm of television. 
Garrett launched his comedy career at the Ice House in Pasadena and the Improv in Hollywood. His career took a significant turn after he won the $100,000 grand prize in the comedy category of the game show Star Search in 1984. As a result of this triumph, he appeared on The Tonight Show Starring Johnny Carson in 1986, and became the youngest stand-up comedian to perform on that platform. Garrett's comedy career ascended to a prosperous level following his stint on The Tonight Show. As a result, he was offered multiple headlining comedy shows and gigs at national venues and opening slots for luminaries like Diana Ross and Liza Minnelli.
Brad Garrett's Acting Career
Garrett is a successful actor, besides his status as a comedian. According to IMDb, he has voiced characters like Easter Island Head in Night at the Museum in 2006, Bloat in Finding Nemo in 2003, and Tank in the video 'An Extremely Goofy Movie' in 2000, among many others. He is widely known for portraying Robert Barone in the comedy series Everybody Loves Raymond (1996-2005). 
Relationship between Jill Diven & 'Everybody Loves Raymond' Star Brad Garrett
Garrett formerly struggled with alcoholism. He met Diven when he was around six months into his rehabilitation of alcoholism. The two boarded on a serious relationship in no time. Diven moved into Garrett's Hollywood Hills house after a brief two-month relationship. There occurred a great deal of persuasion on Garrett's side for their live-in relationship to flourish.
Moreover, Devin and Garrett both dreaded being alone. Garrett attributed his sobriety to exacerbating his dread of being alone in his 2015 book, 'When The Balls Drop: How I Learned to Get Real and Embrace Life's Second Half.' 
Diven discovered she was pregnant after three months of their romance, and the couple quickly decided on marriage to start a family.
Marriage and Children
Garrett proposed to his then-girlfriend Diven on the set of Everybody Loves Raymond in 1998. They got married in 1999, and the couple has two children, Maxwell Bradley Garrett and Hope Violet Garrett. Unfortunately, their marriage could only last for 7 years. Though they had been married for seven years, Garrett wrote in his book that they had begun experiencing issues in their fourth year of marriage. According to Garrett, the toughest part of his divorce was telling his kids about it. 
"I came to realize with insurmountable guilt and dread that I had repeated something from my own childhood that I had prayed never to encounter again: a divorce," Garrett wrote in his book.
"The day I sat down with my two young children to try and explain that Daddy was going to move out was the most painful day of my life. They were at those ages when it would never make sense to them, but they were old enough to experience the loss and pain", he expressed his torment in the book.
Divorce
"We found ourselves in something that felt like a long-distance 30-year marriage. I was not a faithful husband, and the apathy on both sides was overwhelming. The bottom line was we were decent people who just didn't belong together," Garett revealed the reason behind his and Diven's divorce in his book.
Their divorce was finalized in April 2006. The court filings detailed that they will share legal and physical custody of both of their children, with Garrett paying child support of a sum of $20,000 every month. Garrett also agreed to pay alimony of $35,000 per month until 31 December 2018 under the condition that the support would be ceased if Diven remarries or either one of them dies before the mentioned date. Garrett's profit stake in Everybody Loves Raymond was also split in half between Diven and Garrett.
Despite their separation, the couple shares a positive bond and co-parent their children.
Fiancée
 As of December 2021, Garrett is engaged to his girlfriend IsaBeall Quella, who is over 20 years younger than him.