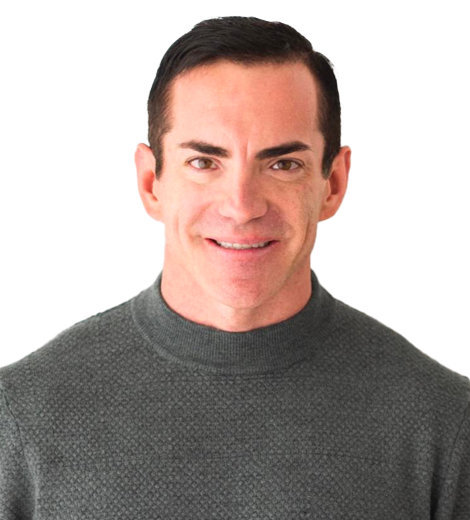 Quick Wiki
Full Name

Jeff Lerner

Occupation

Entrepreneur, Businessman

Nationality

American

Birthplace

Texas, USA

Birth Date

1979 (Exact birthday not disclosed)
Former Musician, Founder of Online Education Company Entre Institute
Jeff Lerner | Biography
Lerner founded a software company Entresoft in June 2021
After several business failures that led him to half a million dollar debt, Lerner bounced back by learning marketing skills and earning an MBA to manage the business. In 2003, he founded a digital agency and a software company called Xurli. He quickly found success in online business, and the company grew big, with more than 50 people providing digital marketing services to over 10,000 clients. Lerner sold Xurli in 2018 and started Entre Institute in July 2019 to help people realize their dreams and achieve financial success in their life.
---
Jeff Lerner is the founder of Entre Institute, an online education company focusing on developing entrepreneurial skills.
Who is Jeff Lerner?
Jeff Lerner was born in 1979 in Houston, Texas, USA. Lerner is a musician turned entrepreneur and influencer. He was a pianist who also worked as a musical director at Better Being Bad, LLC. Lerner started several businesses during his 20s but could not achieve success at the beginning of his entrepreneurial career. He later tasted success in a digital agency Xurli which he founded in 2013. He sold Xurli in 2018 and created Entre Institute in 2019. 
Lerner also has been hosting a podcast called Unlock Your Potential since April 2020. He also has a YouTube channel with 74.3k subscribers as of November 2021.
His Struggles
But his present-day fame as an online marketer guru wasn't without thorns. He faced bankruptcy in 2018 that resulted in him living in his ex-wife's parent's bedroom—the enormous debt comprised of $500 thousand he overtook from his failed businesses and two restaurant franchises. Feeling devastated, Lerner even took a piano stint to ease his financial situation. However, he failed at it because of an injury.
Lerner says he spent sixteen hours studying affiliate marketing after being impressed by an internet tutorial in affiliate marketing. He would later carve a career as an affiliate marketing guru. 
First Job
At 16, Jeff Lerner worked for three weeks for legal secretaries in the supply room at a law firm. In an interview with John Livesay, Lerner shared that legal secretaries during the mid-1990s used to roll downhill from the attorneys to their secretaries to other staff. He shared that he himself had faced abuse while working there. He was fired within three weeks from joining after he talked back to a secretary. 
Lerner then decided to "figure out something that he can do to make a living and make a life," than going for traditional employment.
Choosing Music as a Career
Lerner soon decided to become a musician. He considered becoming a musician as a very strategic decision. Explaining why he chose his path towards music, he noted, "It wasn't like I had some deep longing to express myself through the creative arts. It was more of like, "What do I know already that I'm good at it and I can develop into a tangible, monetized skill?" "
He knew to play guitar earlier. But Lerner then realized that he would not get enough work if his skill were limited to guitar. And so, he went hardcore into piano and started learning piano seriously at the age of 17.
Dropping Out of High School
When Jeff Lerner was 17 years old, he dropped out of high school after realizing that graduating from high school would only teach him how to prepare to get a job. His parents quickly got convinced about his decision and also bought him a piano. 
Lerner shared that he practiced as much as he could, for 8 to 10 hours every day, and it took him three years to become good enough to get a scholarship at the collegiate level. He attended the University of Houston and pursued a Bachelor of Fine Arts. 
According to Lerner, it took him almost ten years to finish college, but he did graduate with a BFA degree in Jazz, Piano Performance, and Music Theory and Composition. He also minored in Finance.  
At the university, he became the first chair pianist. He was also engaged in the Stuart Ostrow Foundation's Musical Theatre Lab, a non-profit, professional workshop for original musical theatre.
Musical Journey 
After coming to a level to play piano professionally, he started getting hired for gigs. From 2005 to 2008, he worked as a musical director at Better Being Bad, LLC. During that time, he wrote the musical score for full-length two musical acts and directed multiple productions, including workshop productions to develop the off-Broadway show. In addition, he worked on orchestrations, coached actors, singers, and musicians. He also co-starred in one of the productions.
He chose to become a successful pianist and musician to make more money. However, when he realized that he could not make more money than expected, he quit music and embarked on an entrepreneurial journey hoping to make more money. 
Beginning of Entrepreneurial Journey
During his 20s, Lerner was often hired to play in the homes of successful CEOs, including billionaires. He also used to inquire about their lives and careers. Being familiar with the idea of entrepreneurship and the conversations he had with successful business people, Lerner got inspired by them and decided to start his own business. 
In 2002, he founded 2:20 Investment Group, LLC. and started investing in residential rental properties in Texas, Utah, Georgia, and Ohio with reasonable capitalization rates. In 2004, he co-founded a mobile marketing firm called WHAMmobile in Houston, Texas.
He started multiple businesses throughout his 20s, trying to make more money than he was making as a pianist. He had also borrowed hundreds of thousands of dollars to open two restaurants. But, after several business failures, he landed in about half a million dollars in debt at 29. 
According to Lerner, in 2007, he was in the middle of the great recession and found his business and life were falling apart. He was evicted from his apartment and had to live with his ex-wife's parents. He recalled that he was "depressed, overweight, and broke jazz musician, living in his ex-wife's spare bedroom, hiding from creditors, facing bankruptcy, and with nearly $500,000 of debt," in 2008. 
It was not easy for him to live in his ex-wife's parent's house. So, he used to hide in his room. However, he continued to look for ways to make money by surfing the internet on the computer.
Achieving Success in Digital Marketing
Lerner then decided to learn marketing skills and use them to help the business grow. He also earned an MBA degree to learn the technique of managing a business more effectively.
In June 2013, he founded a digital agency and a software company called Xurli. He quickly found success in online business and paid off the debt in 18 months. 
His company soon grew big, with more than 50 people providing digital marketing services to over 10,000 clients. The company also made $30 million in sales in 2017 and 2018, landing on the INC 5000 list as one of the fastest-growing private companies in the United States. 
Selling Xurli and Starting Training Company
Lerner sold Xurli in 2018 and started his own training company, Entre Institute, in July 2019 with a mission to help people realize their dreams and achieve financial success in their life. As per his LinkedIn profile, Entre Institute has enrolled over 150,000 students within two years of its inception. 
Later, he founded a software company called Entresoft in June 2021.
In an interview with Mint in September 2021, Lerner shared that he hoped to scale up his Entre Institute to $100 million in revenue and launch software companies in the future. 
Entre Institute & Training Program
Entre Institute is a training program created by Lerner that teaches and guides aspiring entrepreneurs through starting and running an online marketing company. The agency, which bills itself as a "complete ecosystem" for becoming a successful entrepreneur, offers students education, software, coaching, community, and live events. However, at Lerner's insistence, the Entre Institute's teaching can only be delivered by real entrepreneurs who have developed successful firms.
In 2021, the institute founders, Lerner and Adam Whiting received the "Two Comma Club C Award," deemed as the $50MM edition, at the ClickFunnels annual event Funnel Hacking Live 2021. The award is dedicated to individuals who have had remarkable success in online sale funnells.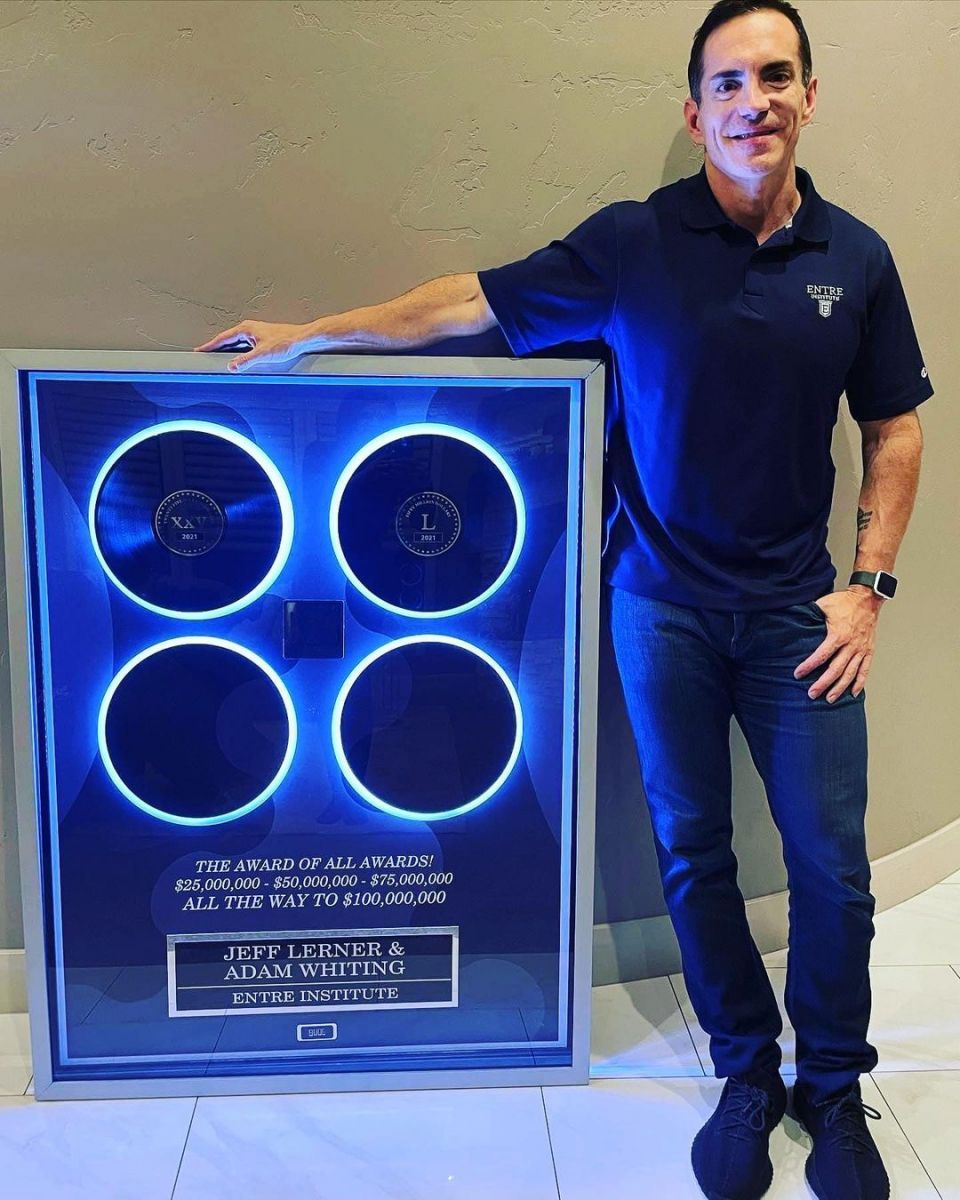 "I attribute my success to the fact that I took advice from those who succeeded themselves." Lerner said. "Even when I was down-and-out, trying to exist on a jazz musician's paycheck, I would make a point of talking to the wealthy people who hired me and asking them for advice. This is a habit I've never grown out of, and it's the reason why I insist my students only listen to people who know what they're talking about!"
Podcast and YouTube
On 6 April 2020, Lerner launched his podcast Unlock Your Potential (previously known as Millionaire Secrets) to educate and empower people on their unconventional path towards financial success and freedom. In the podcast, he shares his success stories and interviews successful people who have taken a non-traditional path towards wealth, abundance, and freedom. Lerner has run 190 episodes as of November 2021. 
Lerner also has a YouTube channel, in which he publishes his podcast content, educational and empowering videos about personal and financial growth, and many more.
Wife & Kids
Lerner has been married to his wife, Jaqueline Lerner, since June 2012. The couple has four children: Brax Lerner and Jace Lerner, and two daughters: Jada Lerner and Stella Jane Lerner. Their eldest son Brax graduated from high school in May 2021. 
The couple has also collaborated for an episode of their podcast show Millionaire Secrets, where they talked about parenting. 
What is Jeff Lerner's Net Worth?
Although Jeff Lerner's net worth remains undisclosed, his website reports he turned his life around from a broke jazz musician and went on to make $50 million in online sales revenue. 
Moreover, according to a November 2021 article from EIN Press wire, his company has grown from a single webinar with 14 people to a worldwide corporation with over 50,000 paid students and a sales target of $100 million per year in just two years.