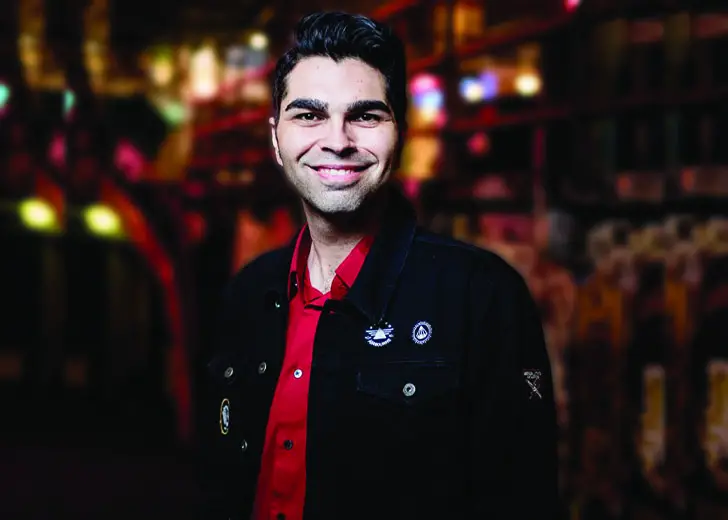 Quick Wiki
Full Name

Jason Antebi

Nickname

Jason Rantz

Ethnicity

Jewish

Nationality

American

Birthplace

California, USA

High School

Pacific Hills High School (2000)

University

Occidental College, Los Angeles (2004)

Education

BA Politics

Relationship Status

Not Disclosed
Analyst, Columnist and Show Host
Jason Rantz | Biography
Host of Jason Rantz Show
Jason Rantz is a political columnist, analyst, and host of 'The Jason Rantz Show.' 
---
Who is Jason Rantz?
Rantz was born as Jason Antebi. He went to Pacific Hills High School, graduating in 2000. Then he studied Politics at Occidental College in Los Angeles, receiving his Bachelor's Degree in 2004. 
Rantz began his career as a host. From 1999 to 2001, he hosted The Very Late Show with Jason and Bailey at Infinity Broadcasting. Then briefly, in 2007, he hosted his radio show, Jason Rantz Show, on Free FM San Diego.
Subsequently, in 2014 he started hosting the Jason Rantz Show & Sounders FC Weekly under the Bonneville International Production at Salt Lake City. In 2017, he landed Jason Rantz Show at KTTH, Seattle, Washington, and to 2022 he has been a gay-conservative voice of the Northwest region. 
'The Jason Rantz Show'
Rantz holds a significant experience as an advocate of conservative beliefs. He is considered a 'Bold, Fresh & Local' talk show host in Seattle. He is known to give a well-built analysis of the ongoing political situation through a conservative's voice.
In addition to that, Rantz also provides compelling personal experiences to further his opinions and prove his point in national dialect. He also invites national and local guests, where he is known to ask bold questions followed by humor to confront the neighborhood's challenges.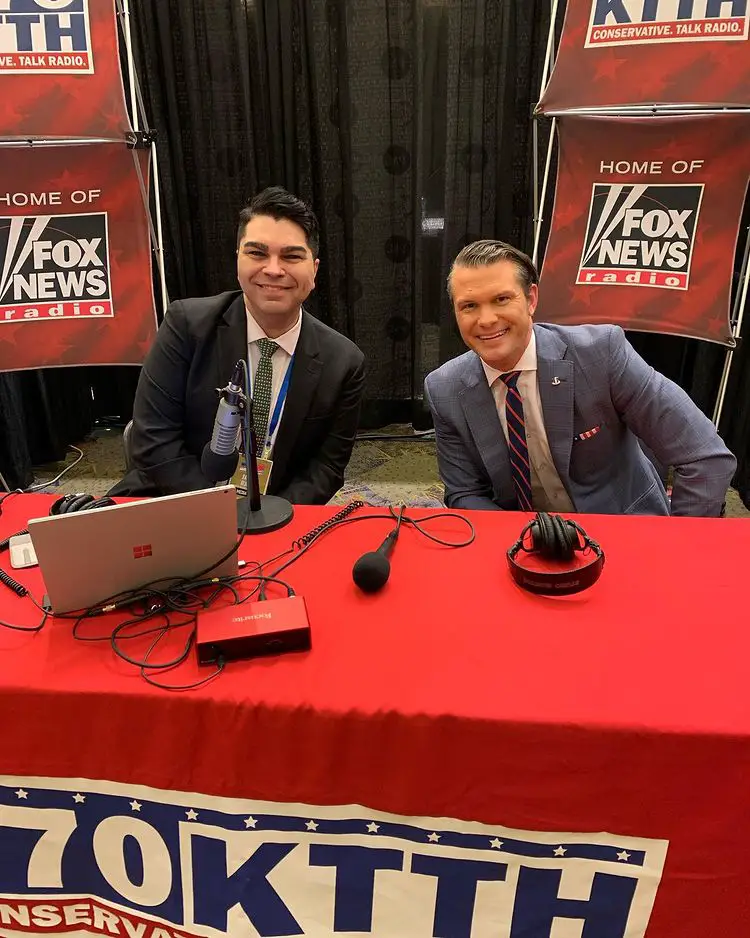 He also provided regular contributions to the KTTH online paper, where he interviewed the controversial Director of the Seattle Department of Transportation, Sam Zimbabwe. In addition, he recently covered the March 2022 story about the district teacher who made a student identify as he or she after claiming that gender does not exist. 
Furthermore, Rantz's blog is one of the most-watched columns on KTTH MyNorthwest.com. And he has also been a topic on social media where people take notice of his eyebrows.
Being Conservative & Identifying as Gay
After Rantz became known for his media appearances, he revealed that his real name was Jason Antebi. He comes from a Jewish background and, at the same time, identifies as gay. 
In one of his columns at MyNorthwest.com, he disclosed that it was very tough for him to adjust as Gay and Jewish in Seattle. He iterated that the state's politically driven ideologies find him inadequate to represent any of the minorities. 
Also Read About - Gianno Caldwell - Bio, Gay Rumors, Fox, Party
Rantz wrote, "I'm a gay, Jewish conservative who lives in Seattle. It ain't easy. The social media mob of progressive don't like me much because I seldom back their ideologically-driven policies. So they try to shun me with nefarious tactics in their world of identity politics. I'm not gay or Jewish enough for them. That judgment is intended to silence me."
He further added that because of his identity, the support he receives is not substantial as they claim to be. He said, "Some just want to be part of a movement without doing any of the work. They'll Tweet memes or sign Change.org petitions, but they'll otherwise do nothing of value to move policy forward or even offer up suggestions other than asking you to pat them on the backs."