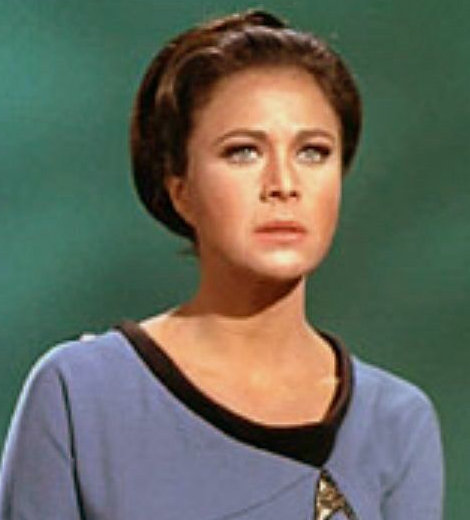 Quick Wiki
Full Name

Janice Dottenheim (born), Also known as Jan Shutan Levinson or Jan Shutan

Occupation

Actress

Nationality

American

Birthplace

Beverly Hills, California,

Birth Date

November 5, 1932

Death Date

October 7, 2021

Age At Death

88
Known for her Roles in Credits such as 'Star Trek: The Original Series,' and 'The Andy Griffith Show'
Jan Shutan | Biography
Shutan made her TV debut in a 1963 episode of Arrest and Trial (1963). Jan subsequently persevered as a working actress through the 60s and 70s and had notable guest spots in The Outer Limits (1963), The Fugitive (1963), Night Gallery (1969), and Quincy M.E. (1976). She also appeared in the CBS television series Sons and Daughters in 1974. In season one of Charlie's Angeles in 1976, she gave an unforgettable performance as a psycho in an episode 'Lady Killer.' 
---
American actress Jan Shutan Levinson was well known for her roles in television series such as Star Trek: The Original Series, The Andy Griffith Show, and Sons and Daughters.
Where is Jan Shutan Now?
Jan Shutan Levinson was an American actress who appeared as the prominent character Andy's cousin Gloria in the episode "Guest in the House" of Andy Griffith Show (1965).
She initiated her career journey by winning the TV program Arthur Godfrey's Talent Scouts.
She made her TV debut in a 1963 episode of Arrest and Trial (1963). Jan subsequently persevered as a working actress through the 60s and 70s and had notable guest spots in The Outer Limits (1963), The Fugitive (1963), Night Gallery (1969), and Quincy M.E. (1976). She also appeared in the CBS television series Sons and Daughters in 1974. 
In season one of Charlie's Angeles in 1976, she gave an unforgettable performance as a psycho in an episode 'Lady Killer.' 
The Los Angeles native also did advertisements for Tareyton cigarettes and promoted many things, earning up to $10,000 per gig. The advertising projects were the means for her to support her acting career.
Russ Meyer's The Seven Minutes, released in 1971, was one of her few film credits, including  Man in the Square Suit (1966), The Seven Minutes (1971), Message to My Daughter (1973), Love Is Not Forever (1974), Dracula's Dog (1978), and This House Possessed (1981). 
Her last movie was the television horror movie The House Possessed, in which she portrayed the character, Helen.
Is Jan Shutan Alive Today?
Jan Shutan Levinson was born on 5 November 1932 in Los Angeles, California, USA.
She died on 7 October 2021 at the age of 88.
Husband 
Shutan's first husband was Robert Shutan. However, she married her second husband, David Levinson, the Emmy Award-winning writer-producer, in 1980. He died on 4 November 2021 in Beverly Hills, California. Shutan and his children and grandchildren had survived him. The pair didn't have kids together.
She met Levinson on the set of the CBS drama series Sons and Daughters (1974).
Did You Know?
Shutan's height is 5 feet and 5 inches (1.65m).