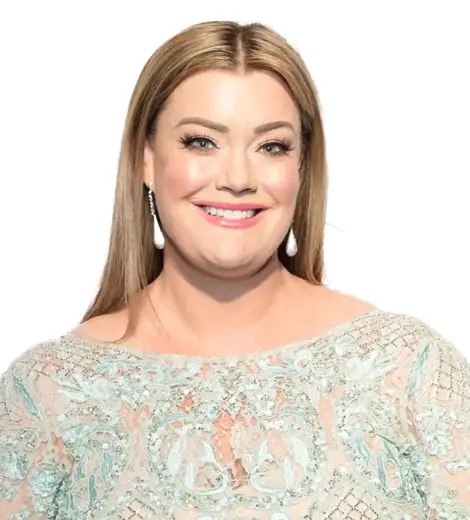 Quick Information
Full Name

Jamie Kern Lima

Occupation

Entrepreneur, Businesswoman

Nationality

American

Birthplace

Washington, D.C., USA

Birth Date

Jul 16, 1977

Age

44 Years, 3 Months
Co-founder of IT Cosmetics
Jamie Kern Lima | Biography
Jamie Kern Lima won the Miss Washington USA in 2000
In 2008, Jamie Kern Lima collaborated with plastic surgeons and dermatologists to create IT Cosmetics that work efficiently and effectively. The business did not make a profit for the first three years. After series of struggles, she got the opportunity to appear at QVC, a televised home shopping network, to advertise her product, and it helped her promote and flourish the business.
---
Jamie Kern Lima is the co-founder of the luxurious makeup company IT Cosmetics. 
Who is Jamie Kern Lima?
Jamie Kern Lima is a businesswoman, philanthropist, author, and co-founder of the makeup company IT Cosmetics. Her struggle with a skin disease, Rosacea, prompted her to start her own makeup business. Despite the initial hardships to build the business, her appearance at QVC, a televised home shopping network, helped her promote and flourish the business.
According to Forbes, she has a net worth of $460 million as of April 2021.
Early Life and Education
Lima was born on 16 July 1977 in the city of Seattle, Washington, in the USA. She was not the biological child of her parents but was adopted, and she accidentally discovered it during her twenties.  
Lima earned her bachelor's degree from Washington State University and graduated as valedictorian with a 4.0 GPA in 1999. After graduation, she decided on a career in journalism as a morning anchor of Wake Up Northwest. But, with time, she changed her career path to business.
She then enrolled at Harvard Business School as part of its Women's Leadership Form and graduated in 2017. She furthered her business studies at Columbia Business School in Columbia University and graduated with a master's degree in Business Administration. 
Career
Before earning the credits as a businesswoman, benefactor, public speaker, author, Lima was a waitress at Denny's, an award-winning TV news anchor, and a contestant in the reality TV show Big Brother (2000). She had also won the Miss Washington USA in 2000.  
IT Cosmetics
Lima relished her role as the morning anchor at Wake Up Northwest. In an interview in 2021 with NBC Right Now, Lima shared that she felt lucky to get the anchoring job, and she had put her true essence into it. 
However, amidst her stint at the anchor chair, Lima developed rosacea, a genetic skin disease. She tried almost every cosmetic product on the market, but nothing could keep her symptomatic redness from flashing on-air. Following her discontent with the efficacy of various makeup products, she decided to make her own beauty product. 
Jamie Kern Lima, along with her husband Paulo Lima, co-founded a makeup company, IT Cosmetics, in 2008. The business brought in no profit for the first three years. She, her husband, and her closest friend worked 100-hour weeks to build the startup. They sought the attention of major merchants, investors, and anybody who could help build the business, including Sephora and QVC but were denied every time.
"There were nights [early on] where I was crying myself to sleep because of another big rejection [pitching the products]," she told CNBC in 2021. 
"I would literally pull up the notes app on my phone and I would read inspiring quotes or stories. It would remind me of things like, "Oh, where I come from doesn't have to determine where I'm going," or "champions aren't made when the game is easy," " Lima added, referring to what kept her going.
Adding more to her initial struggles, she was left with just $1000 in hand one time. Nevertheless, she continued the hardship and eventually led the company to become the USA's number one luxury cosmetics company. 
Breakthrough Point
Following a series of denials, QVC, a network specializing in presenting home shopping, consented to her advertising on the network in 2010. That contributed to her current standing as a businesswoman. QVC offered her 10 minutes to promote her cosmetic products in a live broadcast. Her products were quickly sold out.
Collaborations and Deals
For IT Cosmetics, Lima had collaborated with plastic surgeons and dermatologists to create efficient, skin-loving cosmetics that work effectively. All Lima wanted to do was inspire everyone to feel their best.
She later sold the company to L'Oreal for $1.2 billion in 2016 and became the first female CEO of L'Oreal in the past 100-years. She made around $410 million from the deal. Moreover, she invested some amount from the deal in 17 enterprises, most of which were run by women. She stepped down from L'Oreal's daily operations in 2019.
Book
Lima penned the book 'Believe IT: How to Go From Underestimated to Unstoppable' released on 23 February 2021. Shortly after the release, it was recognized as the New York Times bestseller, USA TODAY bestseller, number one bestseller on Wall Street Journal, and number one bestseller at Publisher's Weekly. 
The book explains the life story of Lima, from a struggling waitress to developing an out-of-the-box business concept to pocketing billion dollars from the same business to being the world's self-made wealthiest woman, as claimed by Forbes. The book manifests her professional and personal struggle and how she surpassed all to achieve her goals.
Awards and Appearances
Lima was listed under the '60 Most Successful Self-Made Women' list by Forbes magazine in 2018 and was honored with the 'Most Intriguing Entrepreneur' title by Goldman Sachs. Additionally, she was named to '50 Most Powerful Women in Beauty' by WWD and was recognized with the 'Incredible Woman Award' by PORTER magazine, the 'FGI Star Award', and the 'CEW Achiever Award.' 
Lima has been on reputed talk shows such as Good Morning America, The Today Show, CBS This Morning, CNBC, and Joel Osteen, and in publications such as the New York Times, People, Marie Claire, Cosmopolitan, New York magazine, the Wall Street Journal, and others.
Personal Life and Charity
Lima met her future husband, Paulo Lima, at a statistics class in the Columbia Business School. She is a mother of two.
Furthermore, she is an ardent philanthropist who has contributed over $40 million in products and cash to assist women in coping with the repercussions of cancer. She is also donating 100 percent of the profits from her book, 'Believe IT,' to organizations such as Feeding America and Together Rising.