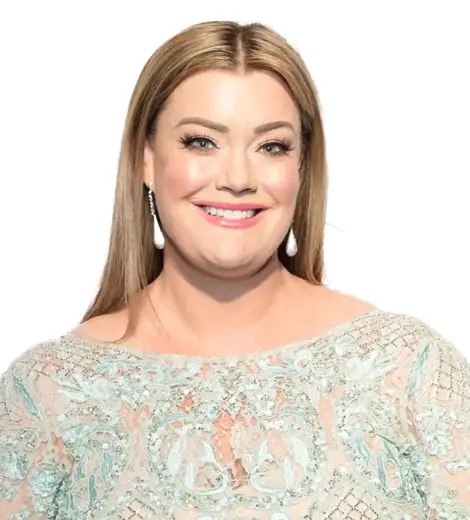 Quick Wiki
Full Name

Jamie Kern Lima

Occupation

Entrepreneur, Businesswoman

Nationality

American

Birthplace

Washington, D.C., USA

Birth Date

Jul 16, 1977

Age

46 Years, 4 Months

Did You Know?

Her struggle with a skin disease, Rosacea, prompted her to start her own makeup business.

University

Washington State University, Harvard Business School , Columbia Business School

Education

Bachelor's degree, Women's Leadership Form, master's degree in Business Administration

Husband

Paulo Lima

Height

5 feet 6 inches

Weight undisclosed
Net Worth

$460 million

Awards

Miss Washington USA 2000

Children

2
Co-founder of IT Cosmetics
Jamie Kern Lima | Biography
She is recognized as the co-founder of IT Cosmetics
In 2008, Jamie Kern Lima collaborated with plastic surgeons and dermatologists to create IT Cosmetics that work efficiently and effectively. The business did not make a profit for the first three years. After series of struggles, she got the opportunity to appear at QVC, a televised home shopping network, to advertise her product, and it helped her promote and flourish the business.
---
Jamie Kern Lima is the co-founder of the luxurious makeup company IT Cosmetics. 
Who is Jamie Kern Lima?
Jamie Kern Lima is a businesswoman, philanthropist, benefactor, public speaker, author, and co-founder of the makeup company IT Cosmetics. Her struggle with a skin disease, Rosacea, prompted her to start her own makeup business. Despite the initial hardships to build the business, her appearance at QVC, a televised home shopping network, helped her promote and flourish the business. 
She later enrolled at Harvard Business School as part of its Women's Leadership Form and graduated in 2017.
She was raised by adoptive parents
Lima was born on 16 July 1977 in the city of Seattle, Washington, in the USA. She was not the biological child of her parents but was adopted, and she accidentally discovered it during her twenties.  
She is a former news anchor
Lima earned her bachelor's degree from Washington State University and graduated as valedictorian with a 4.0 GPA in 1999. After graduation, she decided on a career in journalism as a morning anchor of Wake Up Northwest. 
Lima relished her role as the morning anchor at Wake Up Northwest. In an interview in 2021 with NBC Right Now, Lima shared that she felt lucky to get the anchoring job, and she had put her true essence into it. 
She said, "Working there… I loved it, loved it. It's just such a beautiful community… the whole Tri-Cities area and Yakima as well. You go out and everyone just connects... I feel like everyone cares about each other there, and that's probably my favorite memory. I got very lucky to have that job, but I poured my heart and soul into it!"
Does Jamie Kern Lima have rosacea?
However, amidst her stint at the anchor chair, Lima developed an incurable skin condition called rosacea. Describing how the disease affected her skin and life to Guideposts in February 2021, she said, "It showed up on my face—big red patches, sometimes bumpy or sandpaper-like. Total strangers would stop me in the supermarket and ask if I had a sunburn or was sick. On the air, in the middle of a broadcast, I'd hear my producer say in my earpiece, "Jamie, can we do something about your skin during the next commercial break?"
She said she spent all her earnings on cosmetics and also got free samples when she could not afford anything more. She tried almost every cosmetic product on the market, but nothing could keep her symptomatic redness from flashing on-air. "Nothing helped. Or the makeup would be so thick, it made me look as if I were wearing a mask, cracked and caked in my smile lines. Being on camera only made it worse. I saw my career slipping away," she added.
Following her discontent with the efficacy of various makeup products, she decided to make her own beauty product. 
She launched her own makeup business with her husband
When Lima was desperate due to her rosacea, she said she heard a divine calling from God to create makeup that was good for her skin and work on all skin types and tones. 
She had some knowledge of running a business as she worked at the grocery store Safeway bagging groceries and at Denny's restaurant as a waitress after graduating from Washington State University. She furthered her business studies at Columbia Business School in Columbia University and graduated with a master's degree in Business Administration (MBA) in 2004. However, it took her several years to launch her makeup business.
Lima, along with her husband Paulo, finally co-founded a makeup company, IT Cosmetics, in 2008. Lima said they made the business plan for IT Cosmetics on their honeymoon flight. They subsequently left their jobs and transformed their living room into their office. After cold-calling many beauty companies, they finally found a good manufacturer and began developing samples with them. 
For IT Cosmetics, Lima had collaborated with plastic surgeons and dermatologists to create efficient, skin-loving cosmetics that work effectively. All Lima wanted to do was inspire everyone to feel their best.
"I tested the products on myself, wearing them all day long. I'd walk around making faces, seeing if the makeup cracked. I even tried out an eyebrow pencil on Paulo's thick brows. (He'll kill me for saying this.) And I tested on every friend and family member I had. We needed to know that these products would work on real people like us," Lima described how she tested her products on herself and her closed ones before sending them to the market. 
She further said that their CC Cream covered her rosacea and contained moisturizers and sunblock.
She struggled for several years to build her business
The business brought in no profit for the first three years. She, her husband, and her closest friend worked 100-hour weeks to build the startup. They sought the attention of major merchants, investors, and anybody who could help build the business, including Sephora and QVC but were denied every time.
She also struggled to get funding for her business because of her weight. Among the numerous rejections, she said the rejection from a potential investor from Sephora who told her, "I'm just not sure women will buy makeup from someone who looks like you, you know, with your body and your weight" was the most painful of all.
"There were nights [early on] where I was crying myself to sleep because of another big rejection [pitching the products]," she told CNBC in 2021. 
"I would literally pull up the notes app on my phone and I would read inspiring quotes or stories. It would remind me of things like, "Oh, where I come from doesn't have to determine where I'm going," or "champions aren't made when the game is easy," " Lima added, referring to what kept her going.
Her faith helped her in becoming unstoppable and achieving her dream
Lima told Guideposts in 2021 that her faith made her keep going and believe in her business amidst painful rejections, confusions, and discouragements. However, she said her faith in God sustained her business.
"I made the commitment to stay in faith and to work harder than I could possibly have worked and to keep going every time I got knocked down, but like, he did everything else. The opened doors, the closed doors, the serendipitous connections, the grace beyond comprehension," she said. 
Adding more to her initial struggles, she was left with just $1000 in hand one time. Nevertheless, she continued the hardship and eventually led the company to become the USA's number one luxury cosmetics company. 
A challenging deal with QVC help her boost her business
Following a series of denials, QVC, a network specializing in presenting home shopping, consented to her advertising on the network in 2010. That contributed to her current standing as a businesswoman. 
Even though the shopping channel QVC initially rejected Lima and her products stating that they were not "the right fit for QVC or the QVC customers," she got the chance after a QVC host approached her at a cosmetics convention stating that QVC customers would like Bye Bye Under Eye concealer of IT Cosmetics. The host also informed them that she told the QVC buyer about the IT Cosmetics product. 
Lima and her husband subsequently went to the QVC headquarters and gave a presentation. This time, QVC offered her 10 minutes to promote her cosmetic products in a live broadcast, but that came with a tough deal.
"I'd have all of 10 minutes of airtime to sell some 6,000 units of our product. That was the deal with QVC. Six thousand in 10 minutes or you don't come back! Not only sell them but have them ready to be shipped. We reached out to banks, trying to get a loan so that we could pay for all that inventory. Only one small bank would give us a loan. By broadcast time, we were down to our last $1,000. Not just in our business account but our personal account." She added, "If I couldn't succeed in those 10 minutes, we'd be finished. Paulo and I were risking everything on 10 minutes of airtime. So much was riding on what I said and did."
With a lot of pressure and nervousness, Lima went on air without full makeup to expose her true self. She showed her bright red rosacea on her skin on national television and demonstrated how their products worked. 
Her products were quickly sold out within 10 minutes. Lima said she was "weak with relief and gratitude." After the breakthrough sale, her business went steadily. She went on to appear on QVC numerous times, and her products became QVC's top beauty brand. She said, people who previously did not respond to her calls, including Sephora, started approaching her and the "nos turned into yeses."
She sold IT Cosmetics for over a billion-dollar
She later sold the company to L'Oreal for $1.2 billion in 2016 and became the first female CEO of L'Oreal in the past 100-years. She made around $410 million from the deal. Moreover, she invested some amount from the deal in 17 enterprises, most of which were run by women. She stepped down from L'Oreal's daily operations in 2019.
She is a millionaire
Celebrity Net Worth reported in July 2018 that Lima has a net worth of $450 million, which she primarily accumulated from her career as a co-founder and CEO of IT Cosmetics. Her wealth continued to grow over the years. According to Forbes, she has a net worth of $500 million as of April 2021.
She is an author
Lima penned the book 'Believe IT: How to Go From Underestimated to Unstoppable' released on 23 February 2021. Shortly after the release, it was recognized as the New York Times bestseller, USA TODAY bestseller, number one bestseller on Wall Street Journal, and number one bestseller in Publisher's Weekly. 
The book explains the life story of Lima, from a struggling waitress to developing an out-of-the-box business concept to pocketing billion dollars from the same business to being the world's self-made wealthiest woman, as claimed by Forbes. The book manifests her professional and personal struggle and how she surpassed all to achieve her goals.
She hosted a 'Becoming Unstoppable' confidence-building event
On 22 February 2021, Lima hosted a free one-day live confidence-building virtual event. The event was dedicated to providing strategies for overcoming the things holding individuals back like self-doubt, limiting beliefs, and issues related to confidence, focus, and relationships. Additionally, the event focused on helping people believe in themselves and the power and possibilities of their own dreams. The virtual event was joined by other inspiring people.
She is a philanthropist
Furthermore, Lima is an ardent philanthropist who has contributed over $40 million in products and cash to assist women in coping with the repercussions of cancer. She is also donating 100 percent of the profits from her book, 'Believe IT,' to organizations such as Feeding America and Together Rising.
She has been honored with multiple awards
Lima was an award-winning TV news anchor before her skin disease ended her journalism career. However, after pursuing a successful business career, Lima was listed under the '60 Most Successful Self-Made Women' list by Forbes magazine in 2018 and was honored with the 'Most Intriguing Entrepreneur' title by Goldman Sachs. Additionally, she was named to the '50 Most Powerful Women in Beauty' by WWD and was recognized with the 'Incredible Woman Award' by PORTER magazine, the 'FGI Star Award', and the 'CEW Achiever Award.' 
She has been featured in several media outlets
Lima was a contestant in the reality TV show Big Brother (2000). Lima has been on reputed talk shows such as Good Morning America, The Ellen DeGeneres Show, The Today Show, CBS This Morning, CNBC, The Drew Barrymore Show, Home & Family, and Joel Osteen, and in publications such as the New York Times, People, Marie Claire, Cosmopolitan, New York magazine, the Wall Street Journal, InStyle, Glamour, WWD, CEW, StyleWatch, and others.
Who is Jamie Kern Lima married to?
Lima is married to Paulo Lima. She met her future husband in a statistics class at the Columbia Business School. The couple dated for five years and ultimately married on 7 July 2007. 
Shortly after their marriage, Lima and her husband built the brand together and turned their startup into a billion-dollar company. They also won the 2015 EY Entrepreneurs of the Year for Retail and Consumer Products in the New Jersey Region.
Before launching the makeup company, her husband served as a vice president for Pacific Crest Securities. He previously worked as an associate at Peter J. Solomon Company and an analyst at Credit Suisse First Boston.
Lima says her husband wants to stay behind the lens and does not want to be in photos. However, her husband occasionally appears on her social media posts. For instance, she wished her husband 'Happy Birthday' on Instagram on 13 February 2021, alongside a cover image of the pair that was published in Columbia Business magazine. She wrote a lengthy caption, stating that her husband agreed to do that cover photo. She further explained that her husband cheered her during their tough time.
She is a mother of two
Lima and her husband together have two children - one daughter and one son. However, she told Parents magazine in February 2021 that she and her husband spent nearly a decade trying to get pregnant. After a lot of tests, she and her husband learned that the issue was the shape of her uterus, which had a higher risk of miscarriage. 
"We kept trying, and I kept either failing to get pregnant or miscarrying," she said. The couple then started looking into adoption and surrogacy. 
"The surrogacy agency was moving at a much quicker pace than the adoption agency. After all the legal paperwork was completed, we were ready to be set up on a "match call." This is a video call led by the agency to introduce intended parents to a potential surrogate," Lima said.
According to her, she felt surrogacy was the scariest option believing that a surrogate could run away with the baby or come after the parents for custody. However, she kept faith on their journey.
The couple finally started their surrogacy journey and then welcomed their first child in 2018. It was a baby girl and the couple named their daughter Wonder.
The couple later welcomed their second child, a baby boy named Wilder Winston Lima, on 2 May 2020. 
Did Jamie Kern Lima perform weight loss surgery?
In 2021, internet users speculated Lima was losing weight. Some of her fans assumed that she had bariatric surgery, but Lima has not said anything about her weight loss journey. 
However, in an interview with The Cut, she remembered her days while working as an anchor and said, "My weight fluctuated, and I was always getting in trouble about it from my producer. Viewers would write, 'I really like you, but you should diet.' Or, 'Are you pregnant?' The criticism crushed me."
She later told Guideposts that she struggled her whole life to love herself, stating "God loved her in a culture that burdened so many women with a false standard of beauty."