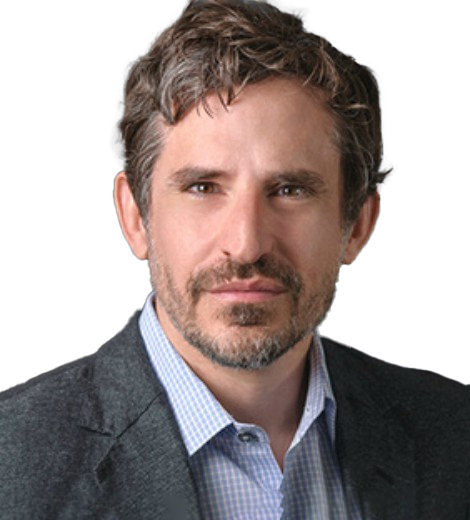 Quick Wiki
Full Name

Jamie Afifi

Occupation

Entertainment Lawyer

Nationality

Canadian
Entertainment Lawyer, Fiancé of actress Sarah Chalke
Jamie Afifi | Biography
Afifi had also received 'special thanks' credits from films 'The Most Hated Woman in America,' 'The Favourite,' 'The Other Man,' among many others
Jamie Afifi had represented many creative talents, including actors, directors, and television personalities like 'Single Parents' actor Taran Killam, celebrity stylist and television personality Brad Goreski, actress Lake Bell, and many more. He had also provided his legal services to several movies, some of which include 'Black Christmas,' 'Center Stage: Turn It Up,' 'The Men Who Stare at Goats,' and 'Rampart.'
---
Jamie Afifi is an entertainment lawyer and fiancé of actress Sarah Chalke, best known for her role in the television series 'Scrubs.'
Who is Jamie Afifi?
Jamie Afifi is an entertainment attorney and partner at Ziffren Brittenham LLP, a law firm in Los Angeles, California. He previously worked as an entertainment associate at Sheppard Mullin Richter & Hampton LLP. He represents many celebrities, including Taran Killam and Brad Goreski. He has also provided legal services to many filming studios for films like The Men Who Stare at Goats (2009) and Rampart (2011).
Afifi got engaged to actress Sarah Chalke in 2006. The couple has two children. 
Early Life and Education
Jamie Afifi was born in Canada in 1973. He attended St. John's Ravenscourt School in Winnipeg, Canada. Later, he earned an LLB from the University of Toronto. He then moved to Los Angeles, California.
Career
Afifi worked as an entertainment associate at Sheppard Mullin Richter & Hampton LLP, a law firm based in Los Angeles, California, from 2005 to 2008. 
In June 2008, he started working as an associate at Ziffren Brittenham LLP, a law firm focused on negotiating, structuring, and executing transactions in the entertainment industry and providing strategic planning and consulting services. 
After working as an associate for four and a half years, Afifi made his way to become a partner at Ziffren Brittenham LLP in November 2012. 
Entertainment Lawyer
As an entertainment lawyer, Afifi had represented many creative talents, including actors, directors, and television personalities. He had represented Single Parents actor Taran Killam, celebrity stylist and television personality Brad Goreski, actress Lake Bell, and more. 
Legal Services to Films and Documentaries
Afifi had also provided his legal services to several movies. He served as a production counsel for the 2006 horror movie Black Christmas. In 2008, he provided legal services to the adventure comedy film Weiners and the romantic dance drama film Center Stage: Turn It Up. The following year, he provided legal services to the 2009 satirical dark comedy war film The Men Who Stare at Goats. He also provided legal services to the 2011 crime drama film Rampart. In addition to the film, Afifi has provided legal services to the 2015 documentary short titled It's Me, Hilary: The Man Who Drew Eloise, which aired on HBO in 2015.
Furthermore, he had also received 'special thanks' credits from films such as Already Dead (2007), The Most Hated Woman in America (2017), and The Favourite (2018), and the short film The Other Man (2013).
Personal Life
Afifi started dating actress Sarah Chalke in 2003. Three years later, he proposed to her during a Hawaiian vacation in 2006 and soon got engaged in December 2006. 
Fiancée Sarah Chalke
Sarah Chalke was born on 27 August 1976 in Canada to Angie and Doug Chalke. She has one elder sister named Natasha and one younger sister named Piper.
Chalke debuted in an acting career in the 1992 adventure drama television movie City Boy. She then appeared in a string of television movies throughout the decade. Some of her television movie appearances in the 1960s include Robin of Locksley (1996) and Nothing Too Good for a Cowboy (1998).
She made her big-screen debut in the 1994 sports comedy film Ernest Goes to School as Maisy. She then went on to appear in films All Shook Up (1999), Alchemy (2005), and Chaos Theory (2008).
Chalke had also portrayed several notable roles in multiple television series. From 1993 to 2018, she appeared in the comedy-drama television series Roseanne. Chalke had a guest-starring role of Casey Hedges in one episode of romantic drama television series Grey's Anatomy in 2013. She also appeared in a recurring role of Stella Zinman in the romantic comedy-drama television series How I Met Your Mother between 2008 and 2014. From 2001 to 2010, she starred in one of her most prominent roles as Dr. Elliot Reid in the comedy-drama television series Scrubs. 
Her television series credits include Speechless, Milo Murphy's Law, Firefly Lane, Paradise PD, and Rick and Morty. 
Children
Afifi and his fiancée, Sarah Chalke, welcomed their first child, son Charlie Rhodes Afifi, on 24 December 2009. Six years later, Chalke gave birth to their second child, daughter Frances (Frankie) Afifi, on 28 April 2016.
Son Charlie's Kawasaki Disease
Afifi and Chalke kept the disease of their son Charlie under wraps until Chalke guest-starred in Season 9 Episode 19 titled 'Can't Fight This Feeling' of the ABC drama series Grey's Anatomy. She portrayed the role of a single mother who fights to find out the mysterious disease of her son, a role inspired by her real life. The episode aired on 28 March 2013. 
Later, in an interview with TVLine, Chalke unfolded the story of her son Charlie who was diagnosed with Kawasaki disease (KD) when he was barely 12 months old. KD is a difficult-to-diagnose illness that inflames blood vessels, affecting usually younger children under the age of five. The disease is also considered the leading cause of congenital heart disease.
"You present with all these symptoms, you get a lot of repeated misdiagnoses, you keep getting sent home [by doctors]…We had a really hard time getting him diagnosed," Chalke told TVLine in March 2013. According to Chalke, the KD patient must get treatment within 10 days, and Charlie got it just in time. "We fought really hard to see a specialist, but got the treatment on Day 10-½. It was on the late side, but thank God Charlie is OK," she added.