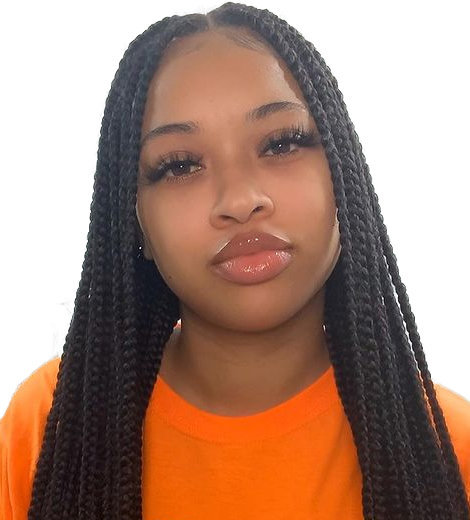 Quick Wiki
Full Name

India Royale

Occupation

Businesswoman, Social Media Personality

Nationality

American

Birth Date

Mar 09, 1995

Age

28 Years, 8 Months
Former Girlfriend and Fiance of Rapper Lil Durk, Founder of Beauty Brand India Royale Beauty
India Royale | Biography
Royale runs a hair vendor account, providing contact information on quality hair vendors
India Royale began dating rapper Lil Durk in the year 2017 and got engaged to him in 2018. Her second daughter and the first child with Lil Durk, Willow, was born in 2018. They recently suffered a shootout after unknown suspects invaded their residence in Atlanta, and no injuries were reported.
---
India Royale is the founder of the beauty brand India Royale Beauty and the fiancé of 'Grammy Awards'-nominated rapper Lil Durk.
Who is India Royale?
Royale initiated her beauty brand, India Royale Beauty, in 2019 that sells the labeled line of skincare and make-up products. She also provides a beginner's guide e-book from where first-time beauty entrepreneurs like her can know about cost-effective and quality product whole sellers. She also runs a hair vendor account.
Besides her business, she runs a YouTube channel with over 400,000 subscribers. She has over 2.8 million followers on her Instagram account.
Royale began dating the 'Grammy Awards'-nominated rapper Lil Durk, in 2017 and they have been engaged since 2018. She has two children, her first child was from her previous relationship, and her second child was with Lil Durk.
Early Bio 
Royale was born on 9 March 1995. She is the youngest child of her family, with two elder sisters and an elder brother. She was raised in Chicago. Otherwise, information on Royale's childhood and education is sparsely publicized in the media.
Career 
In early 2019, Royale launched a beauty brand called India Royale Beauty. She provides labeled beauty and skincare products like eyelashes, lip glosses, lipsticks, facial cleansers, among others.
Alongside, she promotes the use of vendors in her business to eliminate the middleman during the buying and selling process. Royale runs a hair vendor account, from which she provides her clients reasonable and quality hair-selling vendor's contact information.
She also provides a composited e-book with a list of vendors who offer cosmetic products at wholesale prices. The e-book is titled 'Beauty Boss Beginner's E-Guide,' and includes low-priced manufacturing brands with their minimum ordering quantity.
On her Instagram account, Royale explained the benefit of approaching a vendor rather than a branded seller. She wrote, "I do not sell hair [product]. I sell a quality hair vendor's contact information. A hair vendor is a person who sells hair at wholesale price. Wholesale price is the amount business owners pay for hair before they increase the price to sell it on their website…"
With a pictorial representation, she added, "…Hair companies have to increase the price in order to make a profit. Eliminate the middleman -Talk to the vendor yourself. -Get your hair shipped directly to you. -Pay Less. -Faster Shipping."
India Royale is also a social media influencer with 2.8 million followers on Instagram and 407,000 subscribers on her YouTube channel, initiated in 2018.
Lil Durk
Royale began dating rapper Lil Durk in the year 2017 and got engaged to him in 2018.
Lil Durk is a 'Grammy Award' nominated artist from Chicago. Though he began rapping and making music in his teenage years, from 2010, Lil Durk became famous for his legal disputes. 
In 2019, he surrendered to Atlanta authorities, via Instagram, after being wanted for a gunshot allegation. He was released on $250,000 bail, with a compulsory home curfew and an ankle bracelet. 
Lil Durk's career took a turn in 2019 when he released several albums that got listed on the Billboard 200. His 2019 'Love Songs 4 the Streets 2' and 2020's 'The Voice' chartered the Billboard's Top Five List.
Personal Life
India Royale has two daughters. Her first daughter Skylar was born in 2015 with her previous partner, the details of whom were not widely available. Her second daughter, Willow, was born in 2018 from her relationship with Lil Durk.
Home Invasion
On 11 July 2021, at 5 am, Royale's home in Atlanta with Lil Durk was broken into by unknown suspects. It was reported that there was an exchange of gunfire in the house without any injuries. The suspects had fled the residence before the police arrived, but both Royale and Lil Durk have not made any formal statements upon it.