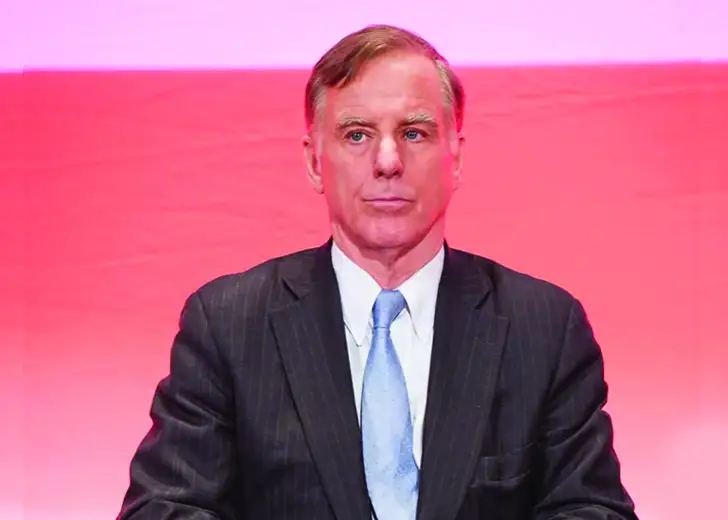 Quick Wiki
Full Name

Howard Brush Dean III

Nickname

Howard Dean

Birth Date

Nov 17, 1948

Age

74 Years, 10 Months

Ethnicity

White

Nationality

American

Birthplace

New York, USA

Zodiac Sign

Scorpio

Occupation

Physician, Author, Lobbyist, and Retired politician

Political Affiliation

Democratic Party

University

Yale University, Albert Einstein School of Medicine

Education

M.D.

Relationship Status

Married

Wife

Judith Steinberg Dean

Wedding Date

1981

Height

1.75 m

Net Worth

$4 Million (Celebrity Net Worth)

Children

Two

Son

Paul Dean

Daughter

Anne Dean
American Physician and Retired Politician
Howard Dean | Biography
79th governor of Vermont
Howard Dean is an American physician and a retired politician who served as the 79th governor of Vermont.
---
Who is Howard Dean?
Howard Brush Dean III, prominently known as Howard Dean, was born on 17 November 1948 in New York, USA. His father, Howard Brush Dean, Jr., was a stockbroker, and his mother, Andrée Belden Maitland, was an art appraiser.
A 1971 graduate of Political Science from Yale University, Dean, went to Albert Einstein School of Medicine in New York and completed his M.D in 1978. Upon completion of his M.D, he moved to Shelburne, Vermont, to practice medicine.
Dean embarked on his political career in 1982 as a state representative in the Vermont House of Representatives. In 1986, he was designated as lieutenant governor, and after that, on 14 August 1991, he was appointed as Vermont's governor after the death of Gov. Richard Snelling. Dean served as Vermont's Governor for six years.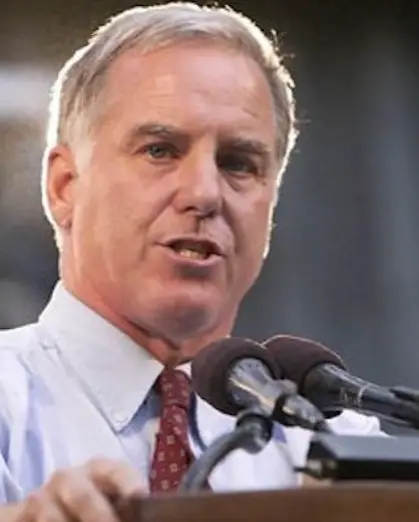 Throughout his serving tenure as a Governor, he attained a balanced budget and introduced a program that offered universal health care for pregnant women and children across the state. Additionally, in 2000, Dean also signed a civil unions law.
During the 2004 election, he ran for the Democratic nomination for the U.S President and acted as the Democratic National Committee chair.
Dean's Official Candidacy For The Democratic Nomination, 2004
On 23 June 2003, he officially declared his candidacy for the Democratic nomination in the 2004 presidential election. Dean's campaign stressed a balanced budget, health care issues, and reorganizing the war in Iraq, which he had resisted from its outset.
Dean became the first presidential candidate ever to have substantially benefited from the internet era; as he interacted with supporters and accepted their donations through the internet. However, in February 2004, after scoring third place in the Wisconsin Primary, Dean withdrew from the presidential game.
In 2004, Dean founded a grassroots political action committee known as Democracy for America (DFA). The committee is dedicated to supporting and endorsing potential candidates.
Democratic National Committee
Dean acted as the chair of the Democratic National Committee from 2005-to 2009. During his working tenure, he promoted the "50 State Strategy", an effort to operate competitive Democratic aspirants in each state of all levels of government to safeguard the long-term future of the Democratic masses. He also established innovative fund-raising strategies.
He consolidated the party by effectively using social media and other internet resources to reinforce the party's potential to organize.
The enhanced administration, improved organization, and communication were considered the prime reasons for the Democrats recovering various congressional seats in 2008 and winning the presidential election.
Also Read:  Michael Steele - Former RNC Chairman, Bio, & MSNBC
Dean Steps Down As A Chairperson Of Democratic National Committee
Dean shortly resigned from the position of chairperson of the Democratic National Committee.
Dean wasn't trusted with vital tasks by the Obama campaign. Similarly, he was also criticized as an incompetent fundraiser. However, his 50-state campaign plan proved to be a concrete success for the party.
He felt that the DNC designation would be less significant with a Democratic president in the workplace.
Did You Know?
He has a reported net worth of $2 million as of May 2022.
He has been married to his wife, Judith Steinberg Dean, since 1981.
His famous The Dean scream, aka "I Have a Scream," was a speech given by him at the Val-Air Ballroom in West Des Moines, Iowa, on 19 January 2004. It was also mentioned in an episode of the Chappelles Show.
His Twitter account has been deleted.