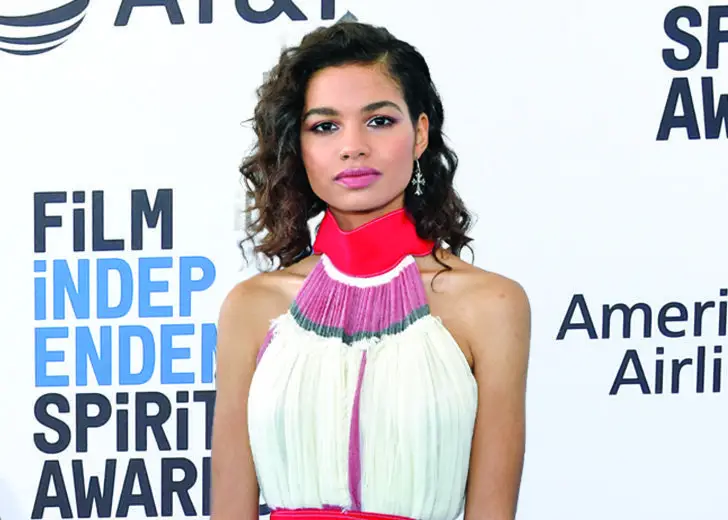 Quick Wiki
Full Name

Helena Howard

Birth Date

Jul 23, 1998

Age

25 Years, 4 Months

Ethnicity

Undisclosed

Nationality

American

Birthplace

New York City, USA

Zodiac Sign

Leo

Occupation

Actress

Relationship Status

Undisclosed

Net Worth

Undisclosed
Leading Protagonist in the Critically Acclaimed Movie 'Madeline's Madeline'
Helena Howard | Biography
Hannah in the short film 'Twist'
Helena Howard is an American actress known for her work in the critically acclaimed movie 'Madeline's Madeline.'
---
Who is Helena Howard?
Helena Howard was born on 23 July 1998 in New York City. She was raised in New Jersey by her parents, Julia Binet and Will Howard. 
She was first attracted to acting after watching the 1999 movie The Mummy at the age of three. After that, she joined local art theaters and began learning acting. In addition, while growing up, she used to memorize the lines of legendary acting personalities, including Stanislavsky, Adler, and Hagen, instead of studying for her tests. 
Eventually, in 2016, she earned a full scholarship to the American Academy of Dramatic Arts. Whereas from 2012 to 2016, she went to the Union County Academy for Performing Arts. And while studying there, she met the filmmaker and writer Josephine Decker who created her debut movie Madeline's Madeline. 
Also Read: Tyler Hoechlin - Movies, TV shows, Height, Ethnicity, Birthday & Girlfriend
Debuting and Recent Projects
Madeline's Madeline was released in 2018 at the Sundance International at Berlinale. Howard was the film's leading protagonist, playing Madeline, a young artist who takes an eventful interest in her performance.
The movie landed her prominence in the industry, and the very next year, in 2019, she appeared as Hannah in the short film Twist. 
After that, in 2020, Howard was Aisha in the infamous series Don't Look Deeper. Her character is based on a teenager who discovers that she is a robot and not a human being. Throughout the plot, Aisha finds she is a robot with both emotional and mechanical sides programmed into her. 
In a 2020 interview with the CBR.com, she disclosed that she had to knock different levels of experiences while playing Aisha. She said that even though there was a presence of emotional being in her character, it was programmed in the body's consciousness. 
"It's sort of her unconscious conscious, subconscious, and that had to be established. And as an actor, I decided to make it more of a movement…. It was more of a movement-based, rather than emotional throughway. So it was physicalized, the mechanical side, because you know, as a machine, you have no feeling, you're predisposed to no feeling," She added, "So what else do you have? You can't feel, so you move. And that's how the body came into it and the physical side of it."
Following that, Howard appeared as Sally in an episode of Social Distance. And played the role of Cleo in the 2021 film Shoplifters of the World. In addition, since 2020, Howard has been appearing as Nora Reid in the Amazon Prime series The Wild. 
Does Helena Howard have a boyfriend?
As of 2022, Howard has not shared information about her romantic relationships. While recently, she posted a picture with The Wild co-star and cinematographer John Berchtold.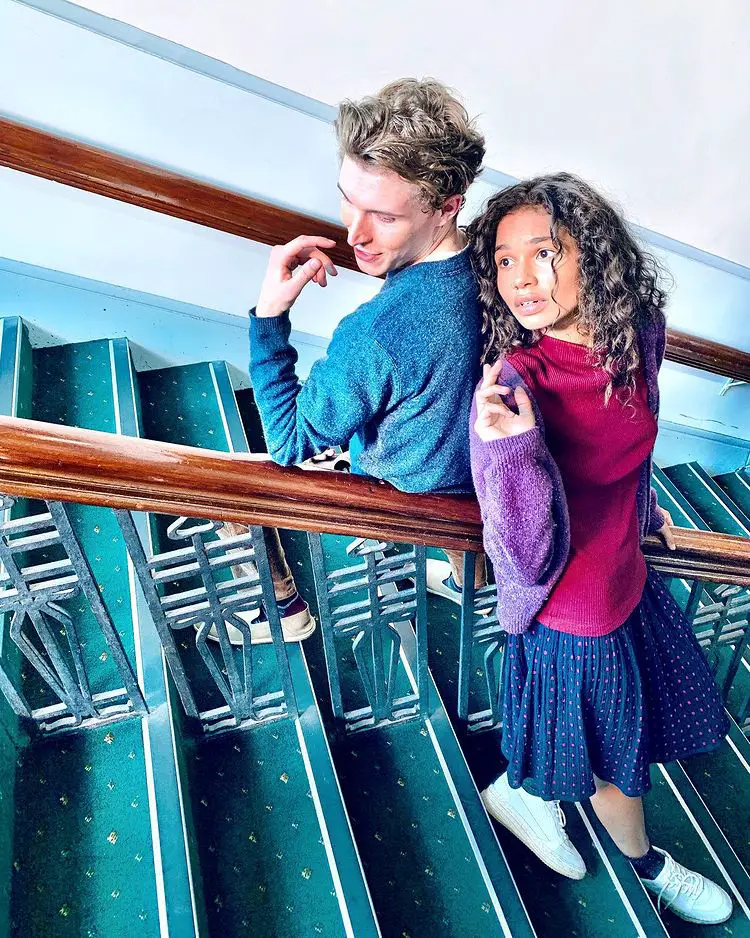 She uploaded pictures and videos of them together and captioned, "A cloud does not know why it moves in just such a direction and at such a speed. It feels an impulsion, this is the place to go now. But the sky knows the reasons and the patterns behind all clouds, and you will know, too, when you lift yourself high enough to see beyond horizons. #thewilds"