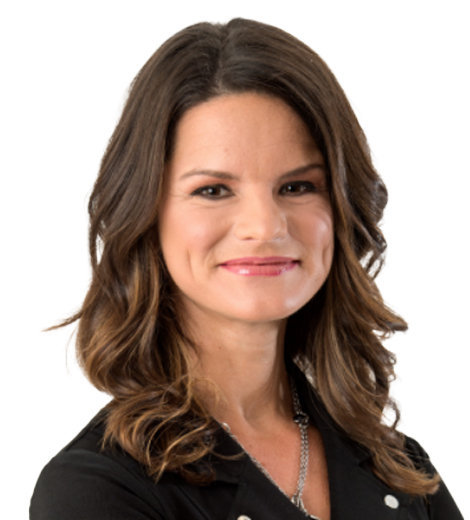 Quick Wiki
Full Name

Heather Dinich

Occupation

Senior Writer, Studio Analyst

Nationality

American

Birthplace

Indiana, USA

Birth Date

Oct 25, 1974

Age

49 Years, 1 Months
Senior Writer at ESPN.com
Heather Dinich | Biography 2021
She is the 2021 President of American Football Writers Association
Heather Dinich joined ESPN in 2007 as the Atlantic Coast Conference reporter on the internet site, ESPN.com. After six years, she was assigned to cover the College Football Playoffs beginning in 2013. She has also served as the host of the 'Championship Drive: Who's In?' for seven consecutive seasons, which airs on ESPN Radio. Presently, Dinich works for ESPN.com as a senior writer and studio analyst covering National College Football. She is also a regular contributor on programs like ESPN 'College GameDay Radio,' 'SportsCenter,' and 'Get Up!.'
---
Heather Dinich is a senior writer at ESPN.com covering National College Football.
Who Is Heather Dinich?
Heather Dinich is a well-known name in sports journalism. She began her professional journey at ESPN in 2007 and now works as a senior writer for ESPN.com and a studio analyst covering National College Football. She also appears regularly on programs like ESPN College GameDay Radio, SportsCenter, and Get Up! 
Though Dinich has spent most of her career on ESPN.com, she also appeared on shows like Mike & Mike and ESPN First Take. Dinich has also worked as a commentator on the podcast Championship Drive: Who's In? for the past seven seasons. She previously worked as a sports reporter for the Baltimore Sun, primarily covering University of Maryland athletics. She is also the 2021 President of the American Football Writers Association. 
Dinich is married to John Dutton and is a mother of three young boys.
Early Life and Education 
Heather Dinich was born on 25 October 1974, in Indiana, to Dave Dinich and Carol. She grew up with two siblings. Dinich was fascinated by sports from a very young age. 
Dinich is a diehard fan of the baseball team Pittsburgh Pirates. Both her parents, Dave and Carol, still live in Pottsville house. Dinich still has two of her most prized possessions at her parent's house: the autographs from former Pirates stars Andy Van Slyke and Bill Mazeroski. 
She attended Pottsville Area High School, where she graduated in 1997 and was a member of Tide Lines, the student newspaper, throughout her high school years. She enrolled at Indiana University, Bloomington, and earned a bachelor's degree in journalism in 2001.
Early Career 
After graduation, Dinich got an opportunity to work as an intern for The Washington Post, covering men's college basketball. She soon became a well-known face for her report on the legendary coach Bobby Knight. Due to her remarkable work, she received an offer from the Centre Daily Times and was hired as a reporter. Dinich worked there for two years, covering Penn State Football, but was forced to leave owing to frequent confrontations with head coach Joe Paterno.
She then started working at Baltimore Sun as a sports journalist. There, she covered both the men's basketball and football teams at the University of Maryland. She served at the Baltimore Sun for the following three years before being offered a career-defining job.
Career at ESPN
In 2007, Dinich was recruited by ESPN, and she accepted the position as an Atlantic Coast Conference reporter on their internet site, ESPN.com. As an Atlantic Coast Conference beat reporter, she wrote blogs and game stories for ESPN. She stayed in that position for about six years before being assigned to cover the College Football Playoffs beginning in 2013.
Since then, she has held various other responsibilities, including hosting the podcast Championship Drive: Who's In? for seven consecutive seasons, which airs on ESPN Radio. The show summarized the most crucial games and how the outcomes affect the College Football Playoff standings. Dinich and other co-hosts like Jonathan Vilma analyze the weekend's victories and defeats and discussed which clubs would be best positioned to be the final four playoff picks. 
Presently, the reporter works for ESPN.com as a senior writer covering National College Football and studio analyst. She is also a regular contributor on ESPN College GameDay Radio, SportsCenter, and Get Up!.
Get Up! is ESPN's morning show hosted by Mike Greenberg, which features a diversified team of analysts discussing and dissecting the latest sports news. 
Other Works
Dinich had also served as a producer in several episodes of Get Up!, SportsCenter, The Paul Finebaum Show, College Football Live, College GameDay, NFL Live, and Keyshawn, JWill and Zubin. 
She had also featured in shows like Mike & Mike (2016), The Will Cain Show (2018), ESPN's First Take (2018), Daily Wager (2019), The Paul Finebaum Show (2020-2021), and many more. 
2021 President of American Football Writers Association 
Dinich is the 2021 President of the American Football Writers Association. The Football Writers Association of America (FWAA), founded in 1941, is a group of men and women who cover college football from all around North America. 
Among the members are reporters, broadcasters, publicists, and significant executives from all aspects of the game. The FWAA is in charge of game-day operations, prominent awards, and an All-American squad, among other things.
Personal Life
Dinich is married to her longtime partner John Dutton, a Pottsville native. The two are parents to three sons, William, Benjamin, and John Jr. The family of five currently lives in Annapolis, Maryland.