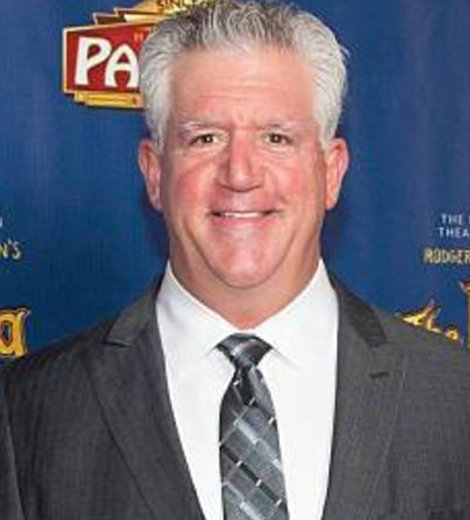 Quick Wiki
Full Name

Gregory Jbara

Occupation

Film, Television, and Stage Actor and Singer

Nationality

American

Birthplace

Westland, Michigan, USA

Birth Date

Sep 28, 1961

Age

62 Years, 2 Months
Cast Of CBS Cop Drama 'Blue Bloods' (2011-2021)
Gregory Jbara | Biography
Appeared in 2005 Musical 'Dirty Rotten Scoundrels'
Gregory Jbara is a theater actor who won the 2009 'Outer Critics Circle Award' for his performance as Jackie Elliot on the Broadway show 'Billy Elliot'.
---
Gregory Jbara is a theater actor who won the 2009 'Tony Award' and 'Outer Critics Circle Award' for his performance as Jackie Elliot on the Broadway show Billy Elliot.
Who is Gregory Jbara?
Gregory Jbara, an American film, television, and stage actor and singer was born on 28 September 1961 in Westland, Michigan.
Jbara has appeared in notable Broadway productions, including the 2005 musical Dirty Rotten Scoundrels, the 1995 stage play Victor/Victoria. He has also played in the stage feature of My Fair Lady's Kennedy Center Spring Gala Concert, Wonderful Town for City Center Encores!, Serious Money (1988), Simon Jones and Donna Murphy, Forever Plaid, and others. His theatrical abilities include stunts, improvisation, teleprompter, juggling, singing, dancing, and voiceovers. 
Jbara is also engaged in the music field, holding credits for a few songs, namely 'Cold Christmas,' 'O Holy Night,' 'By the Way,' 'Kidnapping,' 'By the way,' 'Tomorrow I Will Love You More' among others. All the songs are feature songs of at least one Broadway production.
As part of his television credits, he starred in the movie Crocodile Dundee II (1988), Married to It (1991), In & Out (1997), A Midsummer Night's Dream (1999), Touch 'Em All McCall (2003), Epic Movie (2007), Exit Speed (2008), Remember Me (2010), The Mice War (2017). Additionally, Jbara was cast in television series like Rocket Power (1999-2000), The Other Hef (2014), Grounded for Life (2002-2005), Blue Bloods (2011-2021), and more.
Wife
Jbara was married to American actress Rebecca Luker for three years, from 1993 until 1996. After they divorced, Gregory married his present wife, Julie Jabra, in 1997. They have been married for over two decades, and they have two sons, Zachary and Aidan Jabra.
Weight Loss Journey
Zachary, Jbara's son, is a pilot. As a birthday present, Zachary had invited Jbara to fly with him during his test flight session. However, when they arrived at Santa Monica Airport in California with other family members, Jbara was denied boarding because of his weight. 
His son's instructor even cautioned him not to enter the plane since it was a tiny four-seater with an enormous engine and full gasoline. As a result, he didn't take the flight.
Jbara documented his weight loss journey and struggle in an October 2019 Facebook post following this occurrence. In early 2018, he was 268 pounds, or 121 kilograms, according to his Facebook post.
He was triggered to live a healthy life after the death of actress Marin Mazzie while battling cancer. He had realized the value of life when she died. So, with the support of a nutritionist, Lilly Padilla, he set the "Lose 57 Pounds on my 57th Birthday" target on 28 September 2018. By his 58th birthday, he had shed 80 kg and had slimmed down to 185 pounds (85 kilograms) in 2019.
Net Worth
No authentic sites have revealed any information on the net worth of Gregory Jbara. However, his primary source of income is through his acting and music career.