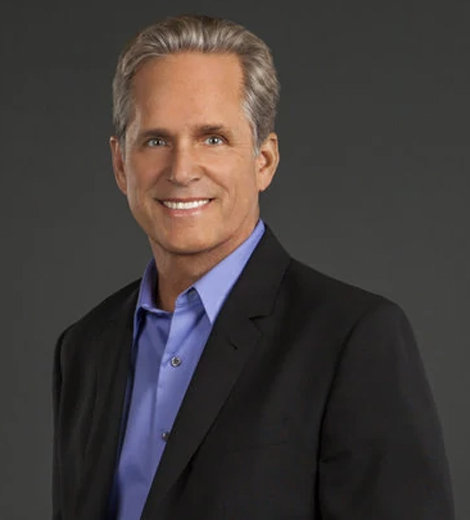 Quick Wiki
Full Name

Gregory Neale Harrison

Occupation

Actor, Producer

Nationality

American

Birthplace

Avalon, Catalina Island, California, USA

Birth Date

May 31, 1950

Age

73 Years, 6 Months
American Actor Best Known for portraying the role of Dr. George Alonzo 'Gonzo' Gates in the CBS series 'Trapper John, M.D.' 
Gregory Harrison | Biography
Harrison served in the Army for two years as a medic before becoming an actor
Harrison made his acting debut in the 1973 romantic comedy-drama film 'The Harrad Experiment,' appearing in the role of student. In 1975, he starred in the role of Jim Nolan in the movie 'Jim, the World's Greatest.' He then appeared as Zac Sterling in the 1977 film 'Fraternity Row.' Then in 1984, he played Carl Winters in the horror-thriller film 'Razorback.' 
---
Gregory Harrison is an American actor. He is recognized prominently for portraying the role of Dr. George Alonzo 'Gonzo' Gates in the CBS medical drama television series 'Trapper John, M.D.' 
Who Is Gregory Harrison?
Gregory Harrison is an actor and producer. He kicked off his career in acting in the 1970s. Since then, he has appeared in many television movies, series, and films. His notable television series and mini-series include M*A*S*H (1976), Logan's Run (1977-1978), Trapper John, M.D. (1979-1986), Falcon Crest (1989-1990), and The Family Man (1990-1991). He has also featured in television movies such as Picnic (1986), Cloudy with a Chance of Love (2015), Au Pair trilogy, and Sweet Carolina (2021).
How Old Is Gregory Harrison?
Gregory Neale Harrison, in short, Gregory Harrison, was born on 31 May 1950 in Avalon, Catalina Island, California. 
Family
His father, Ed, was a ship's captain and poet, and his mother, Donna, was once an aspiring dancer. His parents got divorced when Harrison was 14 years old. Harrison has one older sister named Kathleen and one younger brother named Christopher. Both of them are artists.
Early Career
Before starting his career in acting, Harrison served in the Army for two years as a medic and received an honorable discharge in 1971 as a non-religious conscientious objector. While he was in the Army, he took up the guitar and also composed songs.
Films
Harrison made his acting debut in the 1973 romantic comedy-drama film The Harrad Experiment, appearing in the role of student. In 1975, he starred in the role of Jim Nolan in the movie Jim, the World's Greatest. Harrison then appeared as Zac Sterling in the 1977 film Fraternity Row. Then in 1984, he played Carl Winters in the horror-thriller film Razorback. 
Three years later, he appeared as Chandler in North Shore. After that, he portrayed the role of Dan in the 1991 film Body Chemistry II: The Voice of a Stranger. In 1993, he played Sam in Cadillac Girls. Then in 1995, he appeared in the role of Trent Turner in Hard Evidence. The following year, he played Brandon Theis in It's My Party. 
He then portrayed the role of Dr. Patrick Sullivan in the 1998 film Air Bud: Golden Receiver. His next film role came in the 2009 film Love N' Dancing, in which he appeared as Uncle Carl. That same year, he portrayed Whitmore in Malone. In 2014, he appeared as Mack Riley in The M Word. Two years later, he portrayed the role of Doctor Gallagher in Fair Haven. In 2020, he again played the role of doctor as Dr. Bradley in The Vanished. 
Television Movies 
Harrison appeared in many television movies during his thirty-eight years in the entertainment industry. He first appeared as Arthur Moore in the television movie Trilogy of Terror. The actor also appeared in other television movies like The Gathering (1977), The Best Place to Be (1979), For Ladies Only (1981), and Picnic (1986). He also starred in the role of Oliver Caldwell in the romantic comedy film series Au Pair (1999), Au Pair II (2001), and Au Pair 3: Adventure in Paradise (2009). 
In 2014, he appeared as Chief Sam in The Nine Lives of Christmas. He will reprise the role in its sequel, The Nine Kittens of Christmas. The sequel is in its post-production stage. In 2015, he appeared in the romantic comedy television movie Cloudy with a Chance of Love. Furthermore, he has appeared in several of the Signed, Sealed, Delivered television movies series. His other television movie credits included My Christmas Love (2016), Love, Fall & Order (2019), and Sweet Carolina (2021). 
TV Shows and Mini-Series
In 1996, Harrison guest-starred in one episode titled 'The Nurses' of the CBS war comedy-drama M*A*S*H, adapted from the 1970 movie of the same title and Richard Hooker's 1968 novel 'MASH: A Novel About Three Army Doctors.' He initially rose to fame as the title character on the sci-fi adventure television series Logan's Run. The series ran for 14 episodes from 1977 to 1978 on CBS. He then earned a role in the NBC mini-series Centennial. He portrayed the role of Levi Zendt in Centennial from 1978 to 1979. 
In 1979, he scored a breakout role as Dr. George Alonzo' Gonzo' Gates in the CBS medical drama Trapper John, M.D. He appeared in 142 episodes of the series till 1986, portraying the role of a young surgeon assistant of Dr. Trapper John Maclntyre (played by Pernell Roberts).
From 1989 to 1990, he portrayed the role of Michael Sharpe on CBS's Falcon Crest. He subsequently starred in the role of Jack Taylor on CBS' comedy series The Family Man from 1990 to 1991. In 1995, he appeared on Sisters as Daniel Albright and New York News as Jack Reilly. In 1999, he appeared as John Loring on Safe Harbor. The following year, he portrayed the role of Nick Stanton in five episodes of the comedy-drama series Ed. From 2005 to 2006, he featured in a recurring part of Russel Brewster in the mystery drama Reunion. Harrison also featured in many other television shows, like One Tree Hill (2009-2011), Ringer (2012), Reckless (2014), Rizzoli & Isles (2015-2016), Chesapeake Shores (2017-2019), and General Hospital (2020-2021).
Career as a Producer
In addition to acting, he has produced the 1991 television movie For Ladies Only. In addition, he executive produced several other television movies, including Picnic (1986), Hot Paint (1988), and The Tower (1993). Harrison also worked as an associate producer for the comedy television series Two Guys One Truck in 2014.
What is Gregory Harrison's Net Worth?
According to Celebrity Net Worth, Harrison has an estimated net worth of $3 million as of October 2021.
Wife & Children
Harrison married actress Randi Oakes on 3 May 1981. Harrison and his wife have four children. They welcomed their first daughter, Emma Lee Harrison, on 10 December 1985. Their second daughter, Lily Anne Harrison, was born on 6 February 1989. The pair welcomed their third daughter in 1991. They also have an adopted son named Quinn Edgar Harrison.