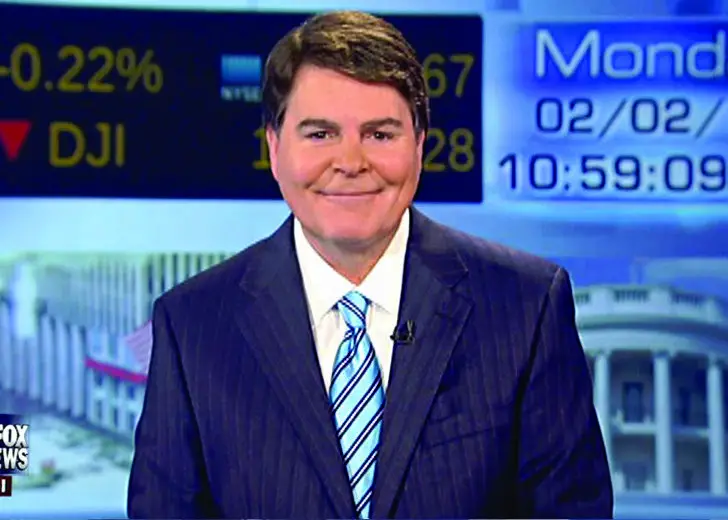 Quick Wiki
Full Name

Gregg Jarrett

Birth Date

Apr 07, 1955

Age

68 Years, 5 Months

Ethnicity

White

Nationality

American

Birthplace

California, USA

Occupation

Fox News Legal Analyst

University

University of California

Education

Juris Doctor

Relationship Status

Married

Wife

Catherine Kennedy Anderson

Wedding Date

11 September 1993

Net Worth

10 Million Dollars

Children

Two

Daughter

Grace Jarrett and Olivia Jarrett
Fox News Legal Analyst
Gregg Jarrett | Biography
Journalist and Author
Gregg Jarrett is a renowned American journalist and author. He has been best recognized for his legal analysis on the Fox News Channel (FNC) since November 2002.
---
Gregg Jarrett is a renowned American journalist and author. He has been best recognized for his legal analysis on the Fox News Channel (FNC) since November 2002.
Who is Gregg Jarrett? 
Gregg Jarrett is a veteran TV journalist, attorney, legal analyst, and adjunct law professor. He is currently tenured at Fox News as their full-time legal analyst and legal commentator. Moreover, he is also a New York Times best-selling author who earned the title with his 2018 book 'The Russia Hoax: The Illicit Scheme to Clear Hillary Clinton and Frame Donald Trump.'
Jarrett is a native of California, born on 7 April 1955. He graduated with a Bachelor's Degree in Political Science from Claremont Men's College as a magna cum laude in 1977. After that, he attended the University of California and earned a Juris Doctorate degree.
Jarrett joined the Fox News Channel in November 2002 as their news anchor. During his tenure at FNC, he has covered different top news stories, including the 2012 presidential election, George Zimmerman's murder trial in 2013, etc.
Before FNC, Jarrett has also worked for several other news channels like MSNBC, KCSM-TV, ABC9, NBC3, etc.
Jarrett's Wife, Catherine Kennedy Anderson
Jarrett married his wife Catherine on 11 September 1993. They took their wedding vows at Calvary Episcopal Church in New York. Unfortunately, Catherine's current job information is not available on the internet. However, according to liverampup.com, she has previously worked as the head of Marketing and Communication at a cultural organization named Alliance Francaise in New York.
Catherine is an MBA graduate of the University of Texas. In addition, she is also an alum of Duke University, Durham, North Carolina.
Is Gregg Jarrett Still Married to Catherine
As of June 2022, Jarrett is still married to his spouse Catherine Kennedy Anderson. They have already completed 28 years of togetherness and will soon move into their 29th year of marriage in September 2022.
From their long-term marriage, the pair are currently parents to their two adult daughters, Grace and Olivia. As of now, Grace is 24 years old, and Olivia's age is 23.
Jarrett's wife Catherine has always been extremely supportive of her husband, let it be in his professional career or personal life. She has helped him cope with several struggles throughout the years of their marriage. For example, in 2014, Jarrett was taken into custody by the Minneapolis Airport Police for his belligerent act at a bar. Reportedly, at that time, he was on medication which did not go well with the alcohol.
After the arrest, the Minneapolis authorities further revealed that Jarrett had an alcohol addiction. Thus, he had recently gotten out of the alcohol dependency treatment facility. At that difficult time, it was his wife Catherine who supported him and helped him through his battle with alcoholism.
His Salary and Net Worth in 2022
According to an estimation by celebritynetworth.com, Jarrett holds a total net worth of $10 million as of June 2022. All credit to his long successful TV career as a journalist, anchor, and attorney for such huge holdings. Moreover, his authorial works, including his books and newspaper columns, also eventually aid his already massive wealth.