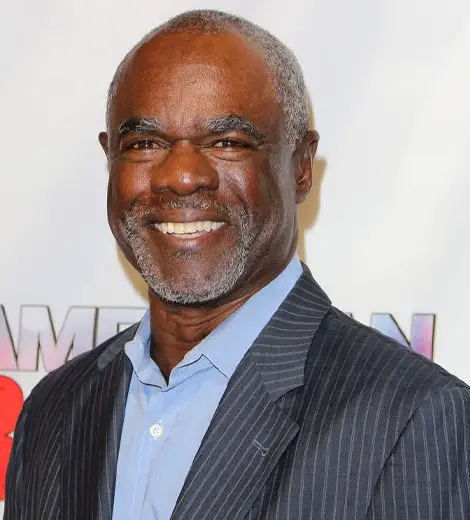 Quick Wiki
Full Name

Glynn Russell Turman

Occupation

Actor, Writer, Director

Nationality

American

Birthplace

New York, USA

Birth Date

Jan 31, 1947

Age

76 Years, 8 Months
Cast Of Prime-time Soap Opera 'Peyton Place' (1968-1969)
Glynn Turman | Biography
Started his acting career in Broadway
Turman was nominated for a 'Los Angeles Critics Award' and a 'Dramalogue Award' for his performance in 'The Wine Sellers' in 1974. When he first performed it on Broadway, it was called 'What the Wine Sellers Buy.' Then he received his first 'NAACP Image Award' for the play 'Eyes of the American.'
---
Glynn Turman is an actor best known for portraying Lew Miles on the prime-time soap opera Peyton Place from 1968 to 1969 and Leroy "Preach" Jackson, a high school student in the 1975 coming-of-age film Cooley High. 
Who is Glynn Turman?
Glynn Russell Turman is a well-known American actor, writer, director, and producer. He was born on 31 January 1947 in New York. He made his Broadway debut in Lorraine Hansberry's seminal drama A Raisin in the Sun in 1959, playing Travis Younger opposite Sidney Poitier, Ruby Dee, Claudia McNeil, and Diana Sands as his different family members. He made his stage debut in Los Angeles with Vinnette Carroll's Slow Dance on the Killing Ground.
In the early 1960s, Turman started his television career with a role in Play of the Week. After that, he starred in T.V. shows like Daktari (1968), Julia (1969), Room 222 (1970-1971), a cameo in the Carter's Army (1970), and a regular role in the prime-time serial opera Peyton Place (1968-1969). 
Turman's film career started in the 1970s with a string of films such as Honky (1971), Five on the Black Hand Side (1973), Thomasine & Bushrod, and Together Brothers in 1974, before moving on to Cooley High (1975), The River Niger (1976) and A Hero Ain't Nothin' But a Sandwich (1977).
In addition, Turman made a guest appearance in a variety of shows, including The Rookies, The Blue Knight, The Greatest American Hero, Fame, T.J. Hooker, The Redd Foxx Show, Murder, She Wrote, Touched by an Angel, The Mod Squad, The Paper Chase, Hail to the Chief, and Matlock.
Turman also appeared in films such as Gremlins in 1984), Deep Cover (1992), Out of Bounds (1986), How Stella Got Her Groove Back (1998), Subterfuge (1996), Sahara (in 2005), Burlesque (2010), Super 8 (2011), and Bumblebee (2018). Moreover, the actor also featured in critically acclaimed films like Kings of the Evening (2008), Race (2016), and Windows on the World (2019).
He was nominated for a 'Los Angeles Critics Award' and a 'Dramalogue Award' for his performance in The Wine Sellers in 1974. When he first performed it on Broadway, it was called What the Wine Sellers Buy. Then he received his first 'NAACP Image Award' for the play Eyes of the American.
As a director of Deadwood Dick Turman got his second 'NAACP Image Award' at the Inner City Cultural Center. After that, he took his directing skills to television, where he directed episodes of The Parenthood, Hanging with Mr. Cooper, and The Wayans Brothers, among others.
Wife
Turman married his ex-wife Ula May Walker in 1965. However, the couple got divorced in July 1971 after six years of marriage. 
He married his second wife, Aretha Franklin, on 11 April 1978, and they divorced in 1984. 
On 14 February 1992, he married his present wife, Jo-Ann Allen. The duo has been married for almost three decades. 
How Long was Aretha Franklin Married to Glynn Turman? 
Turman married American singer, songwriter, and pianist Aretha Franklin on 11 April 1978. The two separated in 1982; however, they divorced on 7 February 1984 after six years of marriage.
Franklin garnered various awards throughout her career. She earned the reputed Presidential Medal of Freedom and the National Medal of Arts. In addition, she was the first female artist to be inducted into the Rock-and-roll Hall of Fame in 1987.
Does Glynn Turman Have Kids?
Turman is the father of four children, three from his first wife, Ula May Walker, and one from his now-wife, Jo-Ann Allen.