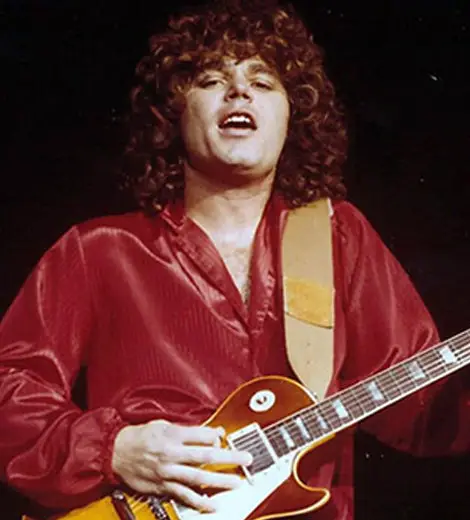 Quick Wiki
Full Name

Gary Dean Richrath

Occupation

Songwriter, Guitarist

Nationality

American

Birthplace

Peoria, Illinois, U.S.

Birth Date

Oct 18, 1949

Death Date

September 13, 2015

Age At Death

65
Former Lead Guitarist and Songwriter for Illinois-based Rock Band REO Speedwagon
Gary Richrath | Biography
His Last Album Was 'Life As We Know'
In 1970, Richrath joined the American rock band REO Speedwagon, three years after its formation in Champaign, Illinois. He joined the band for its debut album and served the band as the lead guitarist. He also wrote songs for the band, including 'Ridin' the Storm Out' and 'Take It On The Run.' In addition to playing guitar and writing songs, he also sang lead vocals on several songs, including 'Find My Fortune' and 'Only A Summer Love.'
---
Gary Richrath was an American rock musician best known as the lead guitarist and songwriter for Illinois-based rock band REO Speedwagon from 1970 to 1989.
Who is Gary Richrath?
Gary Dean Richrath was born to Eunice and Curtice Richrath on 18 October 1949 in Peoria, Illinois. He had one sister named Sheri and one brother named Dennis. 
Richrath showed interest in music at a young age. He played saxophone in the school band as a child. Later, he took up guitar as a teenager and learned guitar skills by himself. 
He attended East Peoria Community High School, from where he graduated in 1967. By 1968, he was a lead guitarist and songwriter in his hometown garage band Suburban 9 to 5.
In 1970, Richrath joined the American rock band REO Speedwagon, three years after its formation in Champaign, Illinois. He joined the band for its debut album and served the band as the lead guitarist. He also wrote songs for the band, including 'Ridin' the Storm Out' and 'Take It On The Run.' In addition to playing guitar and writing songs, he also sang lead vocals on several songs, including 'Find My Fortune' and 'Only A Summer Love.'
Richrath recorded 12 albums with the band. The last album he recorded with the band was Life As We Know (1987). He left the band in 1989. Three years later, he released his solo album titled Only the Strong Survive in 1992.
Richrath reunited with REO Speedwagon for a performance of the song 'Ridin' the Storm Out' in 2013. 
Wife
Richrath was married to Justine. He had three children, namely Eric (Jen) Richrath, Bryan Richrath, and Nicole Van Tine.
How did Gary Richrath Die?
Richrath died on 13 September 2015 at age 65. REO Speedwagon's frontman Kevin Cronin revealed the cause of Richrath's death to the Billboard website in 2015, stating that Richrath's wife told him that Richrath had abdominal surgery a few days before his death.