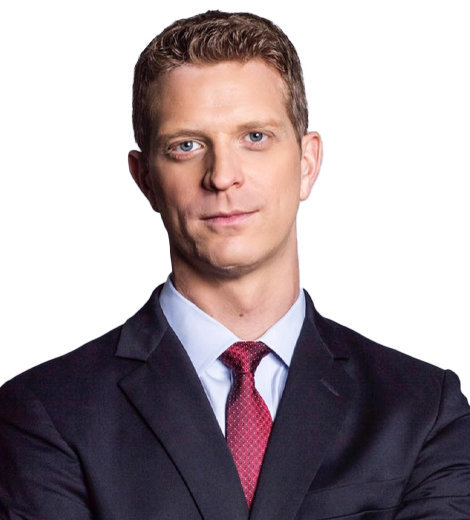 Quick Wiki
Full Name

Garrett Haake

Occupation

Journalist

Nationality

American

Birthplace

Colorado, USA
Quotes
"I get paid to fly around the country and learn about things that interest me. I have a front-row seat to history."
Capitol Hill Correspondent for NBC News
Garrett Haake | Biography
Haake's wife Allison Harris is a White House correspondent for NewsNation
Garrett Haake interned at NBC News while studying at Southern Methodist University. After graduation, he joined NBC News as a regular and carried out various responsibilities before he was assigned as the campaign embed reporter for the 2011 presidential campaign. He quit NBC and joined CBS affiliate WUSA and rejoined NBC News in 2017 as a correspondent. He became a Capitol Hill correspondent for NBC News in 2021.
---
Garrett Haake is an NBC News Capitol Hill correspondent.
Who is Garrett Haake?
Garrett Haake is an American journalist. His journey with NBC News began when he interned there while attending Southern Methodist University. After graduation, he joined as a regular. Haake served in various job responsibilities at NBC News, such as a desk assistant, researcher, associate producer, and NBC News embed reporter for the 2012 Presidential Election. He also worked in NBC-affiliate KSHB-TV and CBC-affiliate WUSA-TV before landing his job as a correspondent for NBC News in 2017. In 2021, he was promoted as the NBC News Capitol Hill correspondent. 
Early Life
Garrett Haake was born in Colorado. As a child, he grew up living in different places from San Francisco to Boston to Germany to accommodate his father's career in the energy industry. He also lived in Houston, Texas. 
Haake wanted to be an astronaut in his childhood. As he grew older, he realized that one needs to be good at math and science to be an astronaut, and so dropped his idea. He eventually found journalism appealing while watching news shows, mainly anchored by journalist Peter Jennings. "I just kind of loved the idea of knowing a little bit about everything, and traveling, and seeing the world in that way and sort of being an expert on something different every day. That just really appealed to me," Haake told The Hill about the reason that sparked his interest in journalism.
Education and Internship
Haake developed an interest in journalism during high school. His school journalism and writing teacher, Sheila Alexander, encouraged him to enter into journalism.
After graduating from Klein High School, Haake majored in Journalism at Southern Methodist University (SMU), where he was awarded a President's Scholarship. While at SMU, Haake also worked at Pederson Broadcast Studio and SMU's student-run broadcast studio, where students produce television news using professional equipment. He also anchored on SMU's television news program, The Daily Update. 
In his senior year, Haake got an opportunity to intern at a national television network NBC News in New York. At NBC News, he worked for the news program NBC Nightly News. 
Career
Haake's internship helped him land a job in NBC News soon after graduation. He started working as a desk assistant for the news program. He then worked as a researcher and associate producer before landing as an NBC News embed reporter for the 2012 Presidential Election. 
Beginning on 27 July 2011, he spent 18 months traveling to more than 30 states covering Republican Mitt Roney's presidential campaign. He worked as a one-man crew, shooting video, covering stories and producing interviews, writing and filing news for the website, and setting up satellite signals to stream video to NBC News. 
"Covering the campaign was brutal, but I loved it. It was like a graduate degree in political science, history and journalism all at once," Haake shared his experience of covering the presidential campaign. 
After completing his role as a campaign embed reporter, Haake realized that he didn't want to go back to indoor work again. Going by his decision, NBC appointed Haake on the air at NBC-affiliated television station KSHB-TV in Kansas City, Missouri. He then started appearing on television every day, covering stories as a local news reporter.
Later, he worked at CBS affiliate WUSA in Washington, D.C., before returning to NBC News in 2017. 
After returning to NBC News, he started working as a correspondent for NBC News and MSNBC, covering national news. As an NBC News/MSNBC correspondent, Haake covered many stories, including Hurricane Florence, the protests in the wake of George Floyd's murder, and the Capitol Gazette shooting in Annapolis. He also reported the Democratic National Conventions from Milwaukee in August 2020.
He became a Capitol Hill correspondent for NBC News in 2021. He currently contributes to NBC News' several television programs, including NBC Nightly News with Lester Holt and Today. 
Twitter
Haake is also active on Twitter. He has 185.8k followers on Twitter as of September 2021.
Personal Life 
Haake was formerly married to CNN White House correspondent Sara Murray. As per Murray, they met in Iowa while covering Mitt Romney's presidential campaign. She shared that covering the presidential campaign together made their relationship stronger. Haake proposed to her in 2015, and they got married in April 2017 in Austin, Texas. But their marriage was short-lived, and they soon got divorced.
Haake later started dating Allison Harris, a White House correspondent for NewsNation, in 2019. They got engaged in June 2021 and married in September 2021.
He currently resides in Washington, D.C. He has a rescue dog named Shiner. On his Twitter bio, he wrote himself as "dog dad to Shiner."