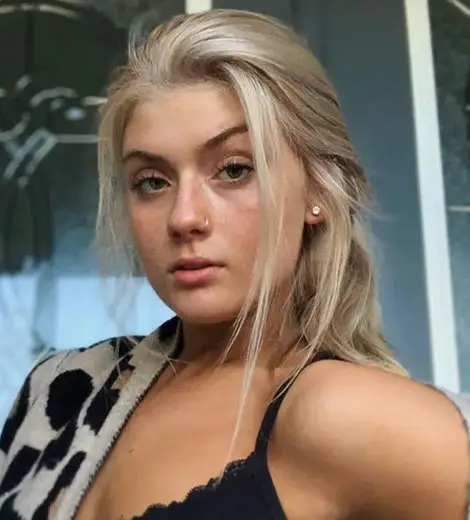 Quick Wiki
Full Name

Faith Ordway

Occupation

Social Media Influencer

Nationality

American

Birthplace

Ohio, USA

Birth Date

May 23, 2001

Age

22 Years, 6 Months
TikTok, YouTube Star
Faith Ordway | Biography
Faith Ordway is popular for her racy photos, videos, dance, and lip-sync videos on several social media platforms
Though Ordway joined Twitter in November 2014, she started tweeting only from September 2017. Since then, she has been active on Twitter.
---
Faith Ordway is an American TikTok star and YouTuber.
Who is Faith Ordway?
Faith Ordway is a social media influencer. She is best known for her TikTok dance videos. She has 3.5 million followers on TikTok. She also has a self-titled YouTube channel with nearly 38k subscribers.
Faith Ordway Age
Faith Ordway was born on 23 May 2001 in Defiance, Ohio, and celebrated her 20th birthday in 2021.
Instagram
According to her Instagram account, she first posted on her Instagram account in June 2017. She eventually rose to fame on the platform through her racy photos and videos. As of October 2021, Ordway has over 170 posts and 764k followers on her Instagram account.
Twitter
Though Ordway joined Twitter in November 2014, she started tweeting only from September 2017. Since then, she has been regular on her tweets. Ordway has 20k followers on her Twitter account as of October 2021.
TikTok
Ordway created a TikTok account in April 2019 and became popular on the platform through her dance and lip-sync videos. Her TikTok videos have garnered over 3.5 million followers and 88.7 million likes on the app until October 2021.
YouTube
Ordway also has an eponymous Youtube Channel. She published her first YouTube video on 23 January 2021. Till October 2021, she has uploaded 18 videos and has accumulated 37.9k subscribers and nearly 570k views.
Faith Ordway and Vinnie Hacker
In November 2020, Ordway received online hate from fans of a fellow TikToker Vinnie Hacker after the latter became close to her, Dexerto reported. Soon after posting a video with Hacker, Ordway received many hateful comments about her and her old social media posts.
Responding to people's comments about her, she took to Twitter and expressed the impact of unwanted attention. In a series of now-deleted tweets posted on 18 November 2020, she wrote, "I'm done with all the hate and people trying to put dirt on my name. I don't need to prove anything to anyone. If you chose to believe it go ahead don't care anymore, you're all just ruining my mental health over a man going through depths trying to make me look like a bad person."
Ordway also threatened to quit her job as a result of the online hate she had received. "I'll fly home and just quit the job I love, and stop seeing someone who I like since it's caused issues… I care more about Vinnie and his image than my own, so I'll dip because you're bringing him issues," she wrote.
Hacker also tweeted on the same day, expressing that he would remove all his negative or annoying posts to spread positivity. He also apologized if he had triggered anyone in any way. 
After Hacker's fans accused Ordway of racism, pointing out her previous tweets and TikTok videos, she apologized if she had offended anyone.