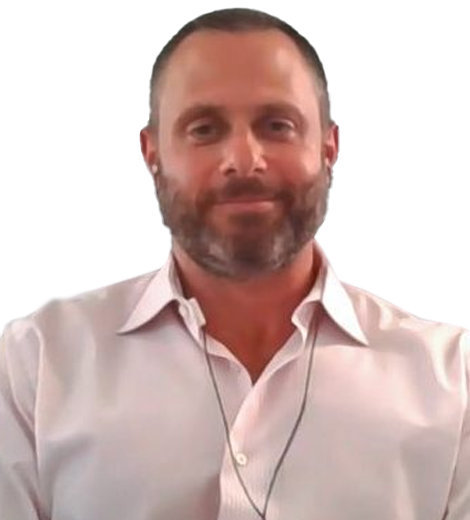 Quick Wiki
Full Name

Evan Goldschneider

Occupation

Financial Expert

Nationality

American

Birthplace

New York, USA

Birth Date

Aug 08, 1974

Age

48 Years, 10 Months
Founding Partner of Hawthorne Lane Capital Group, Husband of Reality Start Jackie Goldschneider
Evan Goldschneider | Biography
Evan Goldschneider and Jackie Goldschneider has two sets of twins - three sons and one daughter
Evan Goldschneider became the founding partner of financial advisory firm Hawthorne Lane Capital Group in 2016. the firm focuses on fundraising for alternative investment vehicles.
---
Evan Goldschneider is a partner at Hawthorne Lane Capital Group. He is better known as the husband of 'The Real Housewives of New Jersey' star Jackie Goldschneider.
Who is Evan Goldschneider?
Evan Goldschneider has more than two decades of experience working in the financial service sector. He started his career in 1997 as an analyst. He has worked in top positions in financial services firms such as JP Morgan Chase, RiskMetrics Group, Olympia Capital Management, and Bank of America Merrill Lynch. 
Later, he became a partner at Beachhead Capital Management. He then became a founding partner at an investment advisory firm, Hawthorne Lane Capital Group, in July 2016. 
He rose to prominence as a husband of Jackie Goldschneider, a reality star best known for appearing in the Bravo reality series The Real Housewives of New Jersey.
Early Life and Education
Evan Goldschneider's birthday falls on 8 August 1974 in New York, USA. He graduated with a Bachelor's degree in Economics from the University of Michigan in 1996. Later, he earned an MBA degree with a specialization in Finance from Georgetown University McDonough School of Business in 2001. 
Career
In 1997, Goldschneider kicked off his career as an analyst for an investment banking company, Credit Suisse. After working for the company for a couple of years, he went to receive an MBA degree. 
Following that, he joined JP Morgan Chase as an associate in 2001. At JP Morgan Chase, he helped create emerging markets portfolios based on client risk profiles. Such portfolios consisted of corporate and sovereign bonds, distressed securities, options, and credit default swaps (CDS). 
In May 2003, he was promoted to the head of the EM desk, responsible for trading and developing optimal strategies. As per Goldschneider, he raised a JP Morgan Private Bank-record $42.6 million face amount for 2002 new offering of Petroleos Mexicanos.
At RiskMetrics Group
In 2004, Goldschneider became the vice president of RiskMetrics Group, a provider of risk management and corporate governance products and services to financial institutions. During his two years of tenure at RiskMetrics Group, he oversaw the management and expansion of the company's client base, across all markets, including hedge funds, banks, brokerages, asset managers, and insurance companies. 
In July 2005, he was appointed as regional sales manager for the Midwest region, which had three of the company's top five largest clients. With his leadership, the company surpassed its annual sales forecasts by over 20%. 
At Olympia Capital Management and Bank of America Merrill Lynch
His career consistently progressed, and Goldschneider became the senior vice president of the investment management company Olympia Capital Management in March 2006. He was also the global head of equities and was responsible for sourcing new hedge fund investment ideas. Goldschneider oversaw the entire due diligence process and was involved in rigorous strategy and risk management analysis. 
In 2008, he led the sale of eight hedge funds, the highest total in the entire firm. He had also initiated four new investments, but they got delayed due to the market environment. Furthermore, he made 10 new investments in 2009 and initiated five new investments in the next year. According to Goldschneider, the new investments significantly boosted the company's liquidity profile. 
After serving Olympia Capital Management for more than five and a half years, Goldschneider joined the Bank of America Merrill Lynch, a multinational investment banking division of Bank of America, in September 2011. He served the company for around 10 months as a director and senior analyst.
Partner/ Founding Partner
In July 2012, Goldschneider partnered with Beachhead Capital Management. He worked for the firm until February 2016. In five months, Goldschneider became a founding partner of Hawthorne Lane Capital Group. It is a financial advisory firm that focuses on fundraising for alternative investment vehicles.
Personal Life
Goldschneider met his future wife, Jackie Goldchneider, at a dive bar in New York in 2003. They eventually started dating and finally tied the knot in 2006. 
The couple has two sets of twins: three sons and one daughter. They welcomed their first set of twin boys, Jonas Goldschneider and Adin Goldschneider, on 3 April 2008. 
Their second set of twins, a son Hudson Goldschneider and a daughter Alexis Harlow Goldschneider was born on 17 September 2010.
Cheating Rumors
Jackie joined The Real Housewives of New Jersey in its ninth season in November 2018. As per Distractify, Jackie's marriage with Evan has been considered one of the strongest in the show's history. However, one of the cast members of the show, Teresa Guidice, during Evan's birthday party, spread a rumor to her co-stars that Evan is cheating on Jackie while he was out at the gym.
When Jackie learned about the rumor, she denied the allegation. She told Guidice that Evan is "the best guy in the world and her marriage and family is beautiful." She later asked Guidice to admit it was a lie as she did not have any evidence. Jackie's biggest worry was how her husband would be represented on the show because of the rumor. 
The alleged infidelity storyline first aired on 17 February 2021 in Season 11 of Episode 1. Jackie and Evan watched the episode together. Jackie told Page Six that the episode "ended up being fine."