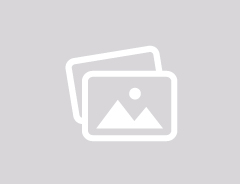 Quick Wiki
Full Name

David Eric Lloyd Morelli

Occupation

Actor, Editor, Musician, and Producer

Nationality

American

Birthplace

Glendale, California, USA

Birth Date

May 19, 1986

Age

37 Years, 6 Months
American Actor and Producer, Co-founder of Lloyd Production Studios
Eric Lloyd | Biography
Best Known As Charlie Calvin in the 1994 Disney film, 'The Santa Clause'
Eric Lloyd started his on-screen career at the young age of 18 months, appearing in a computer commercial. Soon after, the actor made his television professional debut when he was cast as a young Kevin Arnold (Fred Savage) in episodes of The Wonder Years in 1989. He rose to prominence after appearing as Charlie Calvin in the 1994 Disney film, 'The Santa Clause.'
---
Eric Lloyd is an American actor best recognized as Charlie Calvin in the Disney film, The Santa Clause. He is also the co-owner of LP studios.
Who Is Eric Lloyd?
Eric Lloyd is an American actor, editor, musician, and producer. He is most remembered for his appearance as a child actor in Disney's The Santa Clause film trilogy as Charlie Calvin and the NBC television series Jesse, as Little John Warner. Lloyd is also the co-owner of LA-based company Lloyd Production Studios, founded in 2014.
Early Life and Education 
Eric Lloyd was born David Eric Lloyd Morelli on 19 May 1986. He was born in Glendale, California, USA, to his parents Rogers Lloyd and Melissa Lloyd. He belongs to English, Italian, and Scottish ancestry. 
Lloyd graduated from Chapman University in California with a BFA in film production. He was also the frontman of a music band; Conflict Conveyed Through Audio. 
Acting Career
Lloyd started his on-screen career at the young age of 18 months, appearing in a computer commercial. Soon after, the actor made his television professional debut when he was cast as a young Kevin Arnold (Fred Savage) in episodes of The Wonder Years in 1989. 
In 1992, Lloyd played Leo Hill in the television series Laurie Hill. The next year, Lloyd made his feature film debut as a kid in Heart and Souls, in which he played Robert Downey Jr.'s character as a child. He also starred in the NBC series Jesse as Little John Warner from 1998 to 2000. 
Lloyd's other cinematic credits include Greedy (1994), The Santa Clause (1994), Dunston Checks In (1996), Batman & Robin (1997), Deconstructing Harry (1997), My Giant (1998), The Santa Clause 2 (2002), and The Santa Clause 3: The Escape Clause (2006).
Lloyd's acting career has simmered down with the third and last installment of The Santa Clause trilogy. After a brief hiatus, he made a cameo appearance in ChromeSkull: Laid to Rest 2 in 2011. In addition, he appeared in two episodes of About Abby in 2011 and the True Perfection miniseries in 2012. In 2017, Lloyd starred in the TV short Weedland. The actor was most recently appeared in the television shows: The Onyx of Wall Street (2018) and Comic Conventions (2020).
'The Santa Clause'
The Santa Clause is a 1994 Christmas movie directed by John Pasquin and written by Leo Benvenuti and Steve Rudnick. The first movie was released on 11 November 1994. The first in The Santa Clause trilogy starred Tim Allen as Scott Calvin and Eric Lloyd as his son Charlie Calvin in the lead roles. 
Scott is an ordinary man who mistakenly causes Santa Claus to fall from his roof on Christmas Eve. After completing St. Nick's journey and deliveries, he and his little son, Charlie, travel to the North Pole, where Scott discovers he must become the new Santa and persuade people he loves he is Santa Claus.
The movie was a hit and earned $144.83 million at the box office. It was also critically successful and has since become a Christmas classic among viewers. The success of the first part spawned two sequels, The Santa Clause 2 (released in 2002) and The Santa Clause 3: The Escape Clause (released in 2006), both of which were commercially successful but critical misses.
Lloyd's Take on the Movie
Talking about the movie in a 2015 interview with ABC, Lloyd said, "It's one of those films that when anyone that does recognize me it's because they really enjoyed the film. It's those people that watch it every year and are true fans of it." He continued. "It's very humbling, the fan base. They really do love the movie, so it doesn't bother me at all."
Lloyd also stated he got along well with Tim Allen and the rest of the kids on set, many of whom played Santa's elves. "He [Tim Allen] was definitely hilarious on set," He recalled. The comedy "was a little over my head being a kid, but it was one of the reasons the movie worked so well."
Where is Eric Lloyd Now?
Upon graduating from Chapman University, Lloyd established LP Studios in Glendale, California, with his college roommate Tyler Payne. He has been serving as the co-founder, operations, and events director at Lloyd Production Studios since 2014.
The company provides production and post-production services for the film and music industries, with a cyc-wall sound stage and several recording and post-production suites. In addition, LP Studios specialize in videography, editing, production sound mixing, color correction, post-production audio design, and audio mixing for the film industry. Moreover, for music professionals, the studio specializes in production, tracking, and mixing.
Lloyd has worked on the post-production of feature and short films like To The Beat (2017), Cock 'N Bull (2017), A World Away (2018), Oh Yea (2018). He is also the engineer, producer, and mixer of a podcast show called Set Your VCR since 2019.
Awards and Nomination
Lloyd earned a 'Young Artist Award' in 1999 for 'Best Supporting Young Actor' in a TV Comedy Series for Jesse. He was also nominated for another ten 'Young Artist Awards' and two 'YoungStar Awards.'
What Is Eric Lloyd's Net Worth?
According to Celebrity Net Worth, Eric Lloyd has an estimated net worth of $500000 as of September 2021.
Who Is Eric Lloyd Dating?
Eric Lloyd is currently dating a lady with whom he shares several Instagram pictures. While her real name is not disclosed, her Instagram handle is 'makeyousmilexo.' She is an artist and works in LP Studios alongside Lloyd.