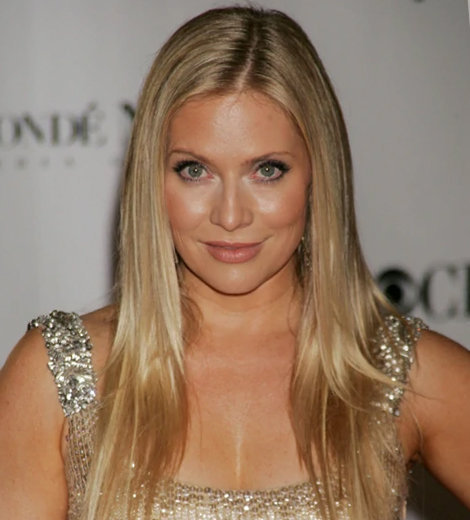 Quick Wiki
Full Name

Emily Procter

Occupation

Actress & Director

Nationality

American

Birthplace

Raleigh, North Carolina, USA,

Birth Date

Nov 08, 1968

Age

55 Years, 0 Months
Calleigh Duquesne On 'CSI: Miami'
Emily Procter | Biography
Founder of Ground Breakers Inc
In 2019, Emily founded Ground Breakers Inc. and shifted her focus from entertainment to community. Ground Breakers is a non-profit organization dedicated to helping children and adults in difficult situations develop positive identities. Along with that, she worked as a narrator of stage director in the 2020 TV series 'A West Wing Special to Benefit When We All Vote.'
---
Emily Procter is an actress known for her appearance in CSI: Miami as Calleigh Duquesne.
Who is Emily Procter?
Emily Procter was born in Raleigh, North Carolina, USA, on 8 October 1968. As of December 2021, she is 53 years old. 
She was a student at East Carolina University in Greenville, North Carolina. Moreover, she landed roles in films such as Jerry Maguire in 1996, before graduating. Prior to that, in 1995, Procter starred as Annabel in the NBC sitcom Friends' second season episode, The One with the Breast Milk, in which she played Joey Tribbiani's (Matt LeBlanc) brief love interest. 
Furthermore, after graduation, she worked as a weather girl at the Greenville CBS affiliate. Then, she played Mavis in the television movie The Dukes of Hazzard: Reunion! (1997) and Whitney Bryant in the drama Body Shots (1999). Furthermore, in 2013, Procter made a guest appearance as Amanda Callaway in the final two episodes of the fourth season of the USA Network series White Collar.
'CSI: Miami'
Procter starred as Calleigh Duquesne in the famous TV series CSI: Miami for ten seasons from 2002 to 2012. She has appeared in all 232 episodes of the series. Other cast members include David Caruso (Lieutenant Horatio Caine), Adam Rodriguez (Eric Delko), and Rex Linn (Frank Tripp).
CSI: Miami shows a team of detectives appointed to the Crime Scene Investigations division of the Miami-Dade Police Department. Moreover, Lieutenant Horatio Caine leads the team, and his background as a bomb disposal expert helps him in explosive forensics.
Family 
Procter was adopted as an infant by Barbara Jones, a volunteer worker, and William Procter, a general practitioner and grew up in Raleigh, North Carolina. She had never met her biological parents. Everything she knows about them was that her birth mother was relatively young and in a relationship with her biological father when she was born. Moreover, her brother Whit was also adopted three years before Procter.
Further, Procter has been in a relationship with Paul Bryan, a musician, since 2008. The couple has a daughter named Philippa Frances, born on 8 December 2010.
House
Procter owns a four-bedroom house near the beach in Los Angeles with Bryan and daughter Phillippa. Their home includes gilded-framed oil portraits, silver candelabras, and natural textures. Procter created an arrangement that emphasizes the grand proportions of her living room's cathedral ceilings by stacking antique etchings over her mantelpiece. Procter also used a palette of soft neutrals and accents throughout the space, creating a mature and calming atmosphere.
Today
In 2019, Emily founded Ground Breakers Inc. and shifted her focus from entertainment to community. Ground Breakers is a non-profit organization dedicated to helping children and adults in difficult situations develop positive identities. Along with that, she worked as a narrator of stage director in the 2020 TV series A West Wing Special to Benefit When We All Vote.
Net Worth
According to Celebrity Net Worth, Procter has a net worth of $14 million as of December 2021. Her primary source of income is through her career as an actress.