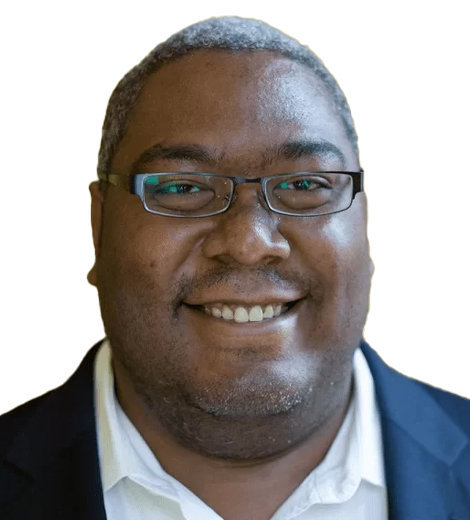 Quick Wiki
Full Name

Elie Mystal

Occupation

Author, Journalist, Attorney

Nationality

American

Birthplace

USA

Birth Date

1978 (Exact birthdate not disclosed)
The Nation's Justice Correspondent
Elie Mystal | Biography
Known For His Frequent Appearance on MSNBC and Sirius XM Radio
Elie Mystal's book titled, 'Allow Me to Retort: A Black Guy's Guide to the Constitution,' is expected to be published on 11 January 2022 by The New Press. According to The New Press, "Allow Me to Retort is an easily digestible argument primer, offered so that people can tell the Republicans in their own lives why they are wrong."
---
Elie Mystal is The Nation's justice correspondent, covering criminal justice, the courts, and politics.
Who Is Elie Mystal?
Elie Mystal is an American author and attorney. He is currently appointed as The Nation's justice correspondent. He is also the key driver behind the monthly editorial, Objection! in the magazine. He is also a Type Media Center Alfred Knobler Fellow. Before that, he has served as the managing editor of Above the Law and legal editor at More Perfect, a podcast on the Supreme Court for Radiolab.
He is also prominently known for his work on shows like The Cross Connection with Tiffany Cross (2020), Woke AF Daily (2020), and A.M. Joy (2016). Mystal has also written for renowned publications, such as The New York Times, The New York Daily News, City Hall News, and media houses, including Fox News, MSNBC, CNBC, and CNN. In addition, he has also written the book titled 'Allow Me to Retort' (The New Press), which would release in January 2022.
Early Life & Education 
Elie Mystal was born in 1978. He earned a bachelor's degree in government from Harvard College in 2000. He then returned to Harvard Law School, earning his Juris Doctor (JD) in 2003.
Career
Mystal began his professional career as a litigator at the New York law firm Debevoise and Plimpton. He has also worked at City Hall News and the New York Press, covering politics and popular culture.
Then, in 2008, he entered the Above the Law (ATL) competition that would alter his career as an attorney. He eventually won the competition and joined ATL. Since then, he served as the managing editor of ATL before joining The Nation. Above the Law is a website that gives viewers a behind-the-scenes look at the legal system. The site analyzes significant legal developments and news and views into the profession's notable people and powerful institutions. It is published by Breaking Media. 
In addition, he frequently appeared on MSNBC and Sirius XM radio. Mystal is currently The Nation's justice correspondent, covering criminal justice, the courts, and politics.
His Book: 'Allow Me to Retort: A Black Guy's Guide to the Constitution'
The book is expected to be published on 11 January 2022 by The New Press. According to The New Press, "Allow Me to Retort is an easily digestible argument primer, offered so that people can tell the Republicans in their own lives why they are wrong."
Mystal claims Republicans are usually always wrong about the law in the book, and he discusses the topic in his first book. For example, according to Mystal, Republicans are mistaken when claiming that the First Amendment permits religious fundamentalists to discriminate against gay people who enjoy cake. In the book, he also says that they are mistaken when they say the right to own a private armory is protected by the Second Amendment. Moreover, he says they are wrong when they say the death sentence isn't a harsh or unusual punishment, and they are also wrong when they say there are no legal remedies for police aggression against people of color.
Who is Elie Mystal Married To?
Mystal has been married to Christine Nyereyegona for over fifteen years. The couple exchanged wedding vows on 8 August 2004. They met in college at Harvard, where they were both pursuing their degrees. Mystal's wife, Nyereyegona, serves as the vice president and assistant general counsel at JPMorgan Chase & Co in New York City.
Children
The couple shares two children and is living in New York. In a July 2021 tweet, Mystal informed his supporters that his children had acquired a British accent. He also said that they most likely got it from his wife, but he was ready to split the blame with Peppa Pig, a children's cartoon.