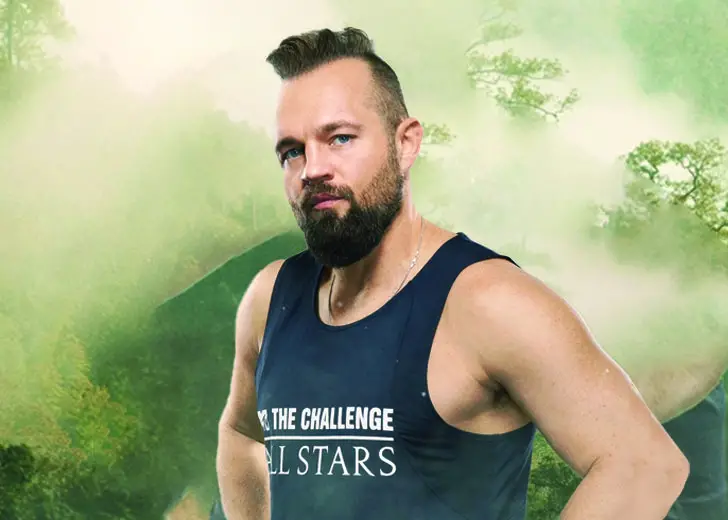 Quick Wiki
Full Name

Derrick Kosinski

Birth Date

Aug 17, 1983

Age

39 Years, 9 Months

Nationality

American

Birthplace

Chicago, Illinois

Zodiac Sign

Leo

Occupation

Reality Star

Relationship Status

Engaged

Girlfriend

Nicole Gruman
Winner of Reality Show 'The Challenge'
Derrick Kosinski | Biography
Road Rules: X-Treme Champion
Derrick Kosinski is a three-time winner of 'The Challenge' and a contestant of 'Road Rules: X-Treme.'
---
Who is Derrick Kosinski?
Derrick Kosinski was born on 17 August 1983 in Chicago, Illinois. He is a longtime contender and frequent winner on MTV's The Challenge. And although he holds celebrity status, he has not disclosed his early bio. 
Kosinski went to Maine East High School in a suburb of Chicago. The elder among two brothers, he attended Oakton Community College based in Des Plaines, Illinois. Although his family was from Poland, the first generation of his family was born in the US.
Also a CrossFit star, Kosinski first marked his appearance on MTV in the 2004 Road Rules: X-Treme season. He has also appeared on Battle of the Sexes 2, The Inferno II, Fresh Meat, The Gauntlet 2, and several other seasons.
Apart from Road Rules: X-Treme, the actor, is also credited for the 2011 movie Hyenas. He also runs his podcast, Challenge Mania.
Also Read About - Kit Hoover - Husband, Net Worth, Age & Family
Who is Derrick Kosinski Married to?
The Challenge alum married his long-time girlfriend, Nicole Gruman, on 22 July 2022 in Long Island, New York. 
His friends, along with other Challenge contestants, including Darrell Taylor, Mark Long, Darrell Taylor, Jenna Compono, and Zach Nichols, and the Challenge Mania podcast co-host Scott Yager, were seen celebrating a party bus in several clips posted to Kosinski's Instagram story.
The bride and groom, along with the groomsmen and bridesmaids, were seen enjoying the music and having fun.
Kosinski was engaged to his girlfriend Nicole Gruman as he proposed to her on 19 January 2021 in West Virginia, Coopers Rock State Forest, where the couple enjoyed hiking. According to Gruman, Kosinski had a set up with rose petals in the shape of a heart, with a 'Marry Me' sign, and the song 'A Thousand Years' playing in the background. The couple was introduced by Jenna Compono, a fellow Challenge actress.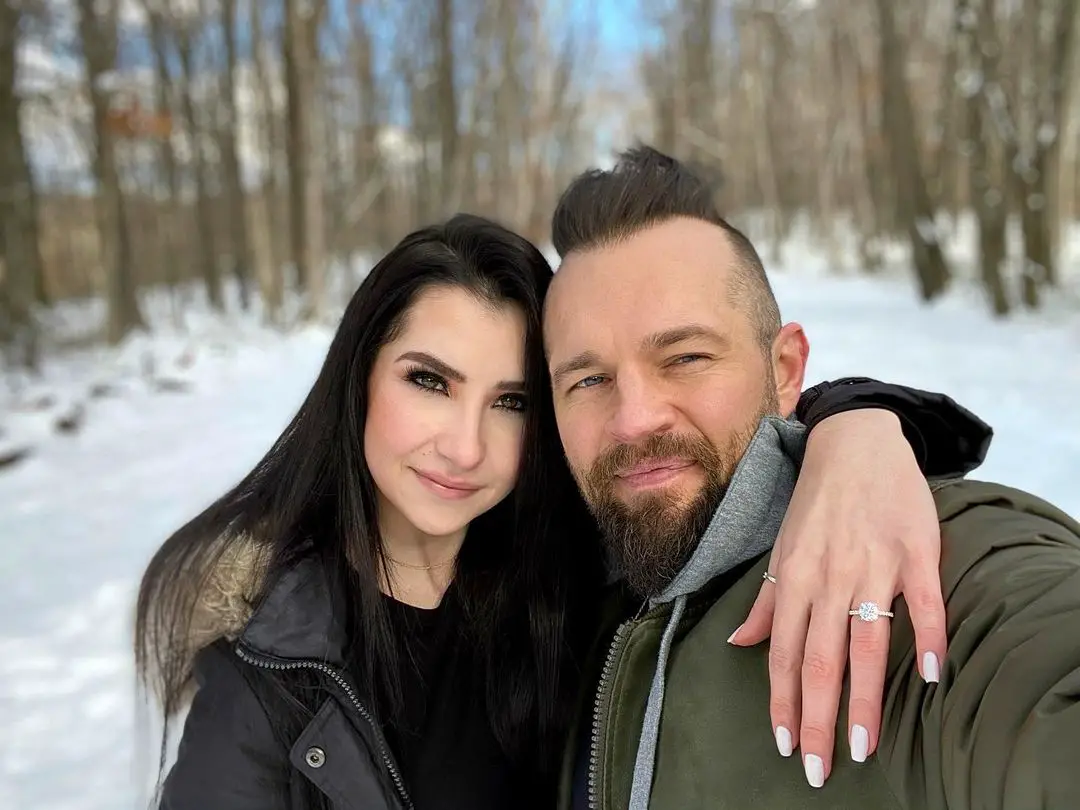 Kosinski and his fiancée were in a romantic relationship for four years. The Covid-19 Pandemic made Kosinski fall even more for his girlfriend, as she is employed as a registered nurse in Long Island, New York. He proclaims Gruman beautiful from inside and outside, with or without makeup, while that she blends perfectly into his modern family.
The actor calls her fiancée a real champion for her noble work tackling the Covid-19 Pandemic. "I've been home recording podcasts while she's been fighting a real-life horror movie-like pandemic. I love her, I'm proud of her and I admire her", the Road Rules alum said to US News in 2021.
He said he possesses a great amount of respect for all the healthcare workers who remain quiet and modest and just put their heads down and go to work without complaints.
 First Wife And Son
Kosinski was previously married to Amy Manchin, with whom he shares a 13-year-old son, Derrick Jr. However, the couple later got divorced because of unknown reasons.
The actor has said that his son and his fiancée share a strong bond. "Nicole and my son have a great relationship and laugh together like two goofballs, taking turns making weird sounds and faces," Kosinski added to the US News article.