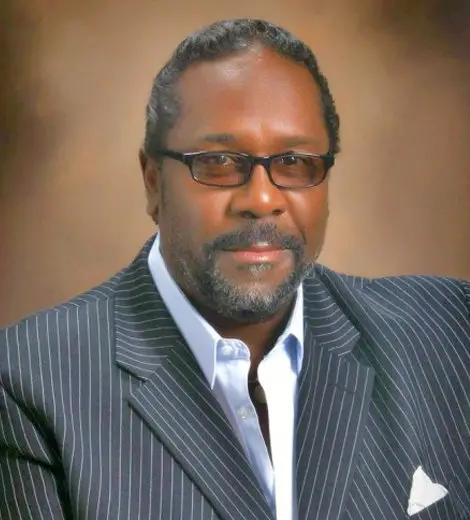 Quick Wiki
Full Name

Grady Demond Wilson

Occupation

Actor, Author, and Minister

Nationality

American

Birthplace

Valdosta, Georgia, USA

Birth Date

Oct 13, 1946

Age

77 Years, 1 Months
Cast of NBC Sitcom 'Sanford and Son'
Demond Wilson | Biography
Turned evangelist following his wife's hospitalization in 1982
Wilson married his wife Cicely Johnston, a former African-American model, actress, and stewardess on 3 May 1974. Almost two decades after their marriage, his wife was hospitalized. He then became an evangelist as he felt alone and defeated and called upon Lord Jesus, praying for his wife's health.
---
Demond Wilson is a veteran American actor, author, and minister. He is best known for playing son Lamont Sanford in the NBC hit sitcom Sanford and Son (1972-1977).
Who is Demond Wilson?
Demond Wilson made his big-screen debut in the 1970 action comedy film Cotton Comes to Harlem, portraying an uncredited role of a rally attendant. Subsequently, in the 1970s, he appeared in films such as The Organization (1971) as Charlie Blossom, Dealing: Or the Berkeley-to-Boston Forty-Brick Lost-Bag Blues (1972) as Rupert, Amazing Grace (1974) as a minor role appearing in the first pew in church. He later appeared in films like Full Moon High (1981) as Busdriver Cabbie, Me and the Kid (1993) as agent Schamper, and Hammerlock (2000) as Morgan Rivers.
On television, Wilson guest-starred in television series such as All in the Family and Mission: Impossible in 1971 before landing a breakout role as Lamont Sanford on Sanford and Son in 1972. He later appeared in other notable television series, including Baby… I'm Back, The Love Boat, The New Odd Couple, and Girlfriends, between 1977 and 2005. The latter was his last appearance on-screen.
The actor turned evangelist following his wife's hospitalization in 1982 when he felt alone and defeated and called upon Lord Jesus, praying for his wife's health. Wilson said in an interview that he had a spiritual experience the same year and gradually immersed himself in Bible and ministerial counseling. He eventually became an ordained minister in 1984 and formed the Restoration House of America in 1994.
Is Demond Wilson Still Alive?
Demond Wilson was born Grady Demond Wilson in Valdosta, Georgia, on 13 October 1946. Wilson is alive, and his age is 75 years as of 2021. He now works as a pastor. 
The details about his current life are not known. He is living a very low-key life. He has an Instagram account, but he has kept it private and his family photos are also not disclosed yet. He also has an eponymous website, where he has featured his books.
Early Bio
Wilson relocated to New York City, where he learned tap dance and ballet growing up as a child. He debuted on Broadway in the production of Green Pastures at the tender age of four. He then made his television debut on The Children's Hours at age seven. 
Later, he performed tap dancing at Harlem's famous Apollo Theater at age 12. The same year, he experienced a life-threatening appendix rupture. Fortunately, he survived and later went to study acting at the American Community Theater and Hunter College. 
From 1966 to 1968, he served the United States Army as part of the 4th Infantry Division in Vietnam and was wounded while fighting in the Vietnam War.
Following the discharge from the Army, he performed in several Broadway and Off-Broadway stage productions, including The Boys in the Band and Ceremonies in Dark Old Men in the late 1960s. 
'Sanford and Son'
Sanford and Son is the comedy sitcom that chronicles the misadventures of a cantankerous junk dealer, Fred G. Sanford (played by Redd Foxx), and his frustrated son Lamont Sanford (played by Wilson). The sitcom premiered on NBC on 14 January 1972 and ran for six seasons for 135 episodes until it was concluded on 25 March 1977. Wilson was a series regular, and he played Lamont through the run of the series.
Stories and Books
In addition to his acting career, Wilson is an author who has published several children's stories and a couple of books. 
He wrote 11 children's stories and published his first book, 'The New Age Millennium: An Expose of Symbols, Slogans and Hidden Agendas,' in December 1988. He later published his second book, 'Second Banana: The Bitter Sweet Memoirs of the Sanford and Son Years,' in January 2009.
Wife and Children
On 3 May 1974, Wilson married his wife Cicely Johnston, a former African-American model, actress, and stewardess. The couple lived a luxurious life in a Beverly Hills house and gave birth to their six children. 
However, after becoming an evangelist in 1984, he sold his house and moved to Orange County with his wife and children.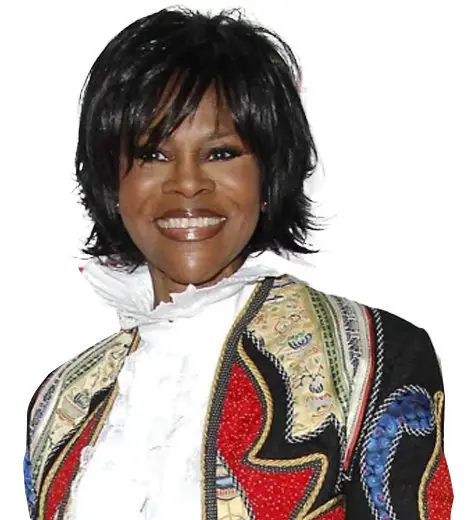 Net Worth
According to Celebrity Net Worth, Demond has a net worth of $1.5 million as of 2021. His career as an actor, author, and pastor contributed to his net worth.